Plastic Surgery Center of the South
120 Vann Street Northeast #150
Marietta, GA 30060
Phone: (770) 421-1242
Monday-Friday: 9 a.m.–5 p.m.

Cosmetic Surgery
Specializing in the full array of aesthetic and reconstructive procedures, our team of board-certified plastic surgeons in Marietta can enhance and contour your body or facial features with cosmetic plastic surgery. In Woodstock, Acworth, and Canton, GA, and throughout metro Atlanta, women and men choose our plastic surgery specialists for their thorough training and their dedication to providing the best medical care in a safe, private environment.
Call us today at (770) 421-1242 to find out more or request a consultation online.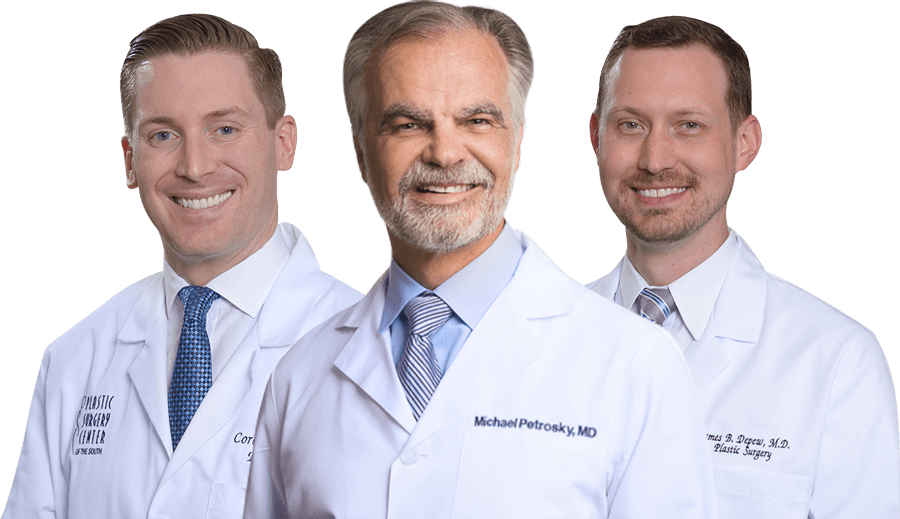 Meet Our Surgeons
Committed to the core values of ethics, integrity, honesty and education, our board-certified plastic surgeons draw patients from Atlanta and across the U.S.
Credentials You Can Trust

Request Your Consultation
An Award–Winning Team
Plastic Surgery Center of the South won Family Life magazine's "Best Of" contest for Canton for 2016, 2018, and 2019, and for Woodstock in 2017. Experience our difference for yourself.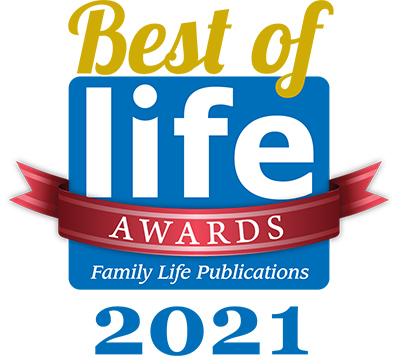 Helping You Look & Feel Your Best
While the movies have always made being a Southern Belle look easy, the real women of the South know it's hard work to look their best everyday. Even Southern Gentlemen need a little help looking young and fit. We're here to help you look effortlessly beautiful and feel fantastic about your appearance.
Our board-certified surgeons offer a comprehensive range of cosmetic surgery procedures for the face, breasts, and body. Some of our most popular cosmetic enhancements include breast augmentation, liposuction, facelift, and breast lift. These surgeries are performed in our state-of-the-art certified operating rooms.
We also offer several medical spa treatments in addition to our surgical procedures. Although no one has found the fountain of youth, today's non-invasive and non-surgical procedures can do wonders for reducing the effects of the aging process. BOTOX® Cosmetic, Restylane®, and RADIESSE® are a few of the popular non-surgical procedures offered to lessen wrinkles. Additionally, ThermiTight® is a nonsurgical liposuction alternative that reduces small pockets of fat and tightens lax skin.
We strive to achieve the results you desire because you deserve it.
Our Patients Are Our Priority
Beginning with the consultation, you will be individually evaluated to begin the process of trust that is established between you and our board-certified surgeons. Listening to you express your desires and needs, and giving you enough information and guidance to make a good decision is vital. Recognizing that you are unique, our physicians at Plastic Surgery Center of the South customize and tailor their techniques based on you, which ultimately contributes to your surgical success.
At Plastic Surgery Center of the South we strive to achieve the results you desire because you deserve it. Our atmosphere is comfortable, and we have a wonderful, caring staff. Our patients' health and safety are our top concerns. We value you and believe that you are our most important responsibility. We always seek to meet your physical, emotional, and educational needs, as well as the need of your family or caregiver. With over 70 years combined experience, the information and experience shared among our physicians is invaluable.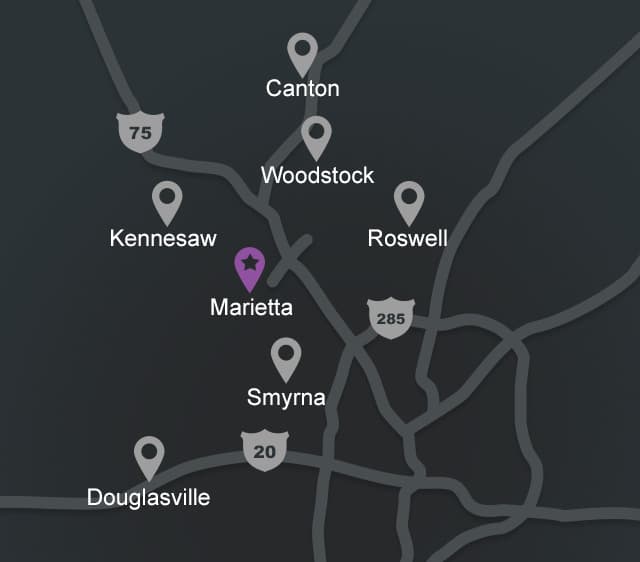 How to Visit Us in Marietta
Because of our top-notch patient care and beautiful results, Plastic Surgery Center of the South has built a strong reputation in the region. If you are interested in visiting our Marietta practice from a nearby community, choose your area below to get easy-to-follow driving directions.
Roswell
Canton
Smyrna
Douglasville
Kennesaw
Woodstock
Back to Top