Plastic Surgery Center of the South
120 Vann Street Northeast #150
Marietta, GA 30060
Phone: (770) 421-1242
Monday-Friday: 9 a.m.–5 p.m.

Dermal Fillers
Dermal fillers restore volume and fullness to the skin and correct mild to moderate facial wrinkles and folds. They are also a very effective way to augment or define the lips. The procedure is simple and convenient, and results are practically instantaneous. Our practice offers a range of dermal fillers such as  RADIESSE®, Restylane®, RHA®, and JUVÉDERM® for women and men from Woodstock, Canton, and Acworth, GA, and throughout metro Atlanta.
Call us today at  (770) 421-1242 to get answers to any of your questions about dermal fillers. You can also request a consultation online to meet with one of our board-certified plastic surgeons in person.
Dermal Fillers

Before & After Photos

Before & After
Case #168
This 61 year old woman came into the office desiring a more youthful facial appearance. After examiniation with the doctor, she decided to try the fillers. We used a 1.5 cc syringe of Radiesse for her nasolabial lines near her nose and mouth and .5 cc syringe of Restylane for her lips and the lines around her lips.This is the...
Read More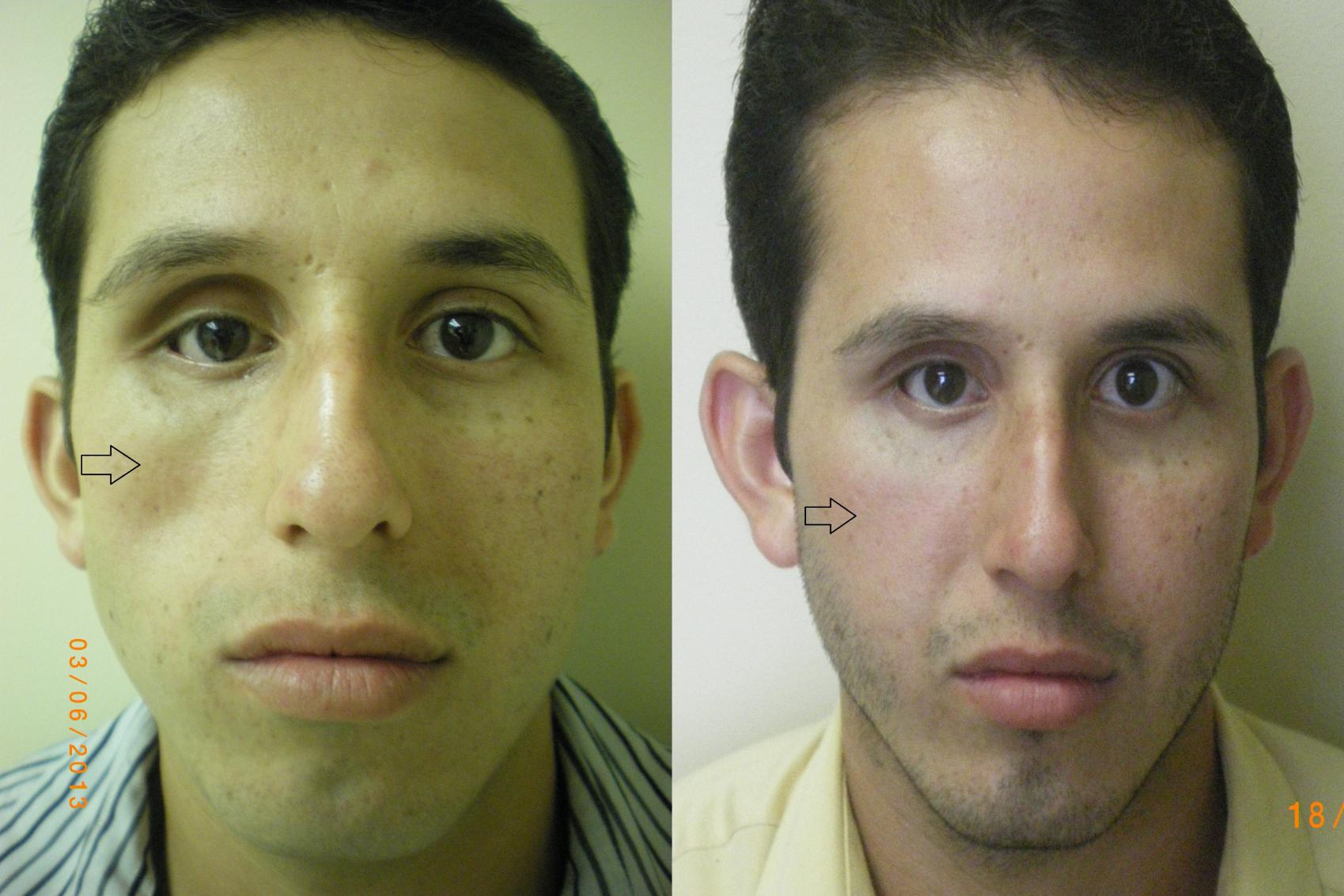 Before & After
Case #182
Patient is a 22 year old male who came in to discuss facial reconstruction following a malignant mass removal from right cheek area. Therefore, he was left with a significant hollowness and depression of the right mid cheek area. The best option for this patient was to do fat grafting to both cheeks in order to get the most optimum results. P...
Read More
Keep in mind that each patient is unique and your results may vary.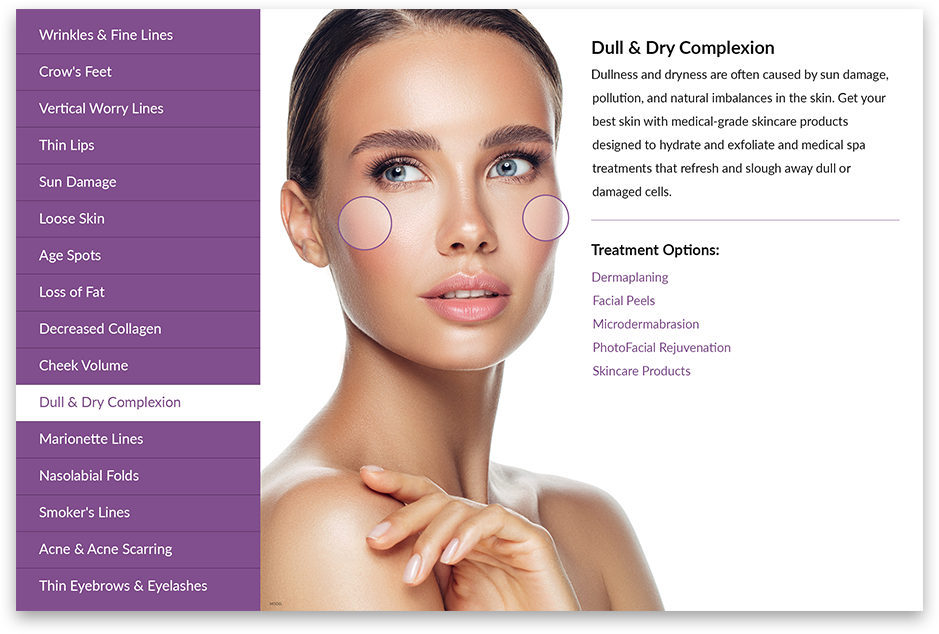 Not Sure
What You Need?
Use our interactive treatment planner to learn about the best medical spa treatments for any cosmetic concern you have. Explore our easy-to-use guide to find out which procedures, products, and services will help you bring your aesthetic goals to life.
Plan Your Treatment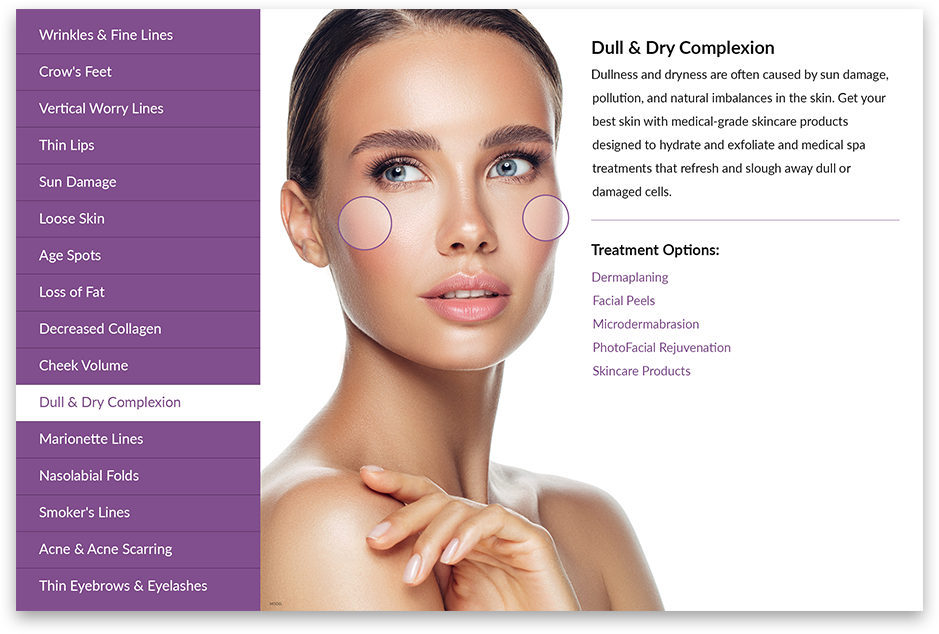 Your Procedure: Just the Facts
While each dermal filler product has its own unique properties, the information below can give you a general idea of why and how fillers are used.
Fillers minimize common signs of aging and deliver an immediate result.
For most hyaluronic acid fillers, allergy testing is not required.
Dermal fillers can last anywhere from 6 months to a year or more depending on the product.
Treatments are typically scheduled twice a year for maximum effect. Having a touch-up before the product has fully dissipated may enhance the lasting effect.
Injectable fillers cannot treat every type of wrinkle. For dynamic wrinkles, or those caused by frequent muscle contractions around the eyes and brow, BOTOX® Cosmetic may also be beneficial.
Allē Rewards Program
Earn Points for the Treatments & Products You Love
Join Allē and start earning points you can spend on Allergan Aesthetics™ products like BOTOX® Cosmetic and JUVÉDERM® just by coming in for your favorite cosmetic treatments. This modern, streamlined version of Brilliant Distinctions® is easy to join and simple to use. Here's how:
Visit the Allē website to register and get program details.
Come in for a cosmetic treatment or product; Allergan or not, it all counts.
Let us know you're an Allē member when you check out to earn your points.
Redeem points for savings on BOTOX and other Allergan products!
Learn More
Dermal Fillers that Flatter You
There are many types of dermal fillers available. During your consultation, you will be advised as to which product is right for your particular concern.
Restylane: This cosmetic dermal filler is made of non-animal-based hyaluronic acid. Hyaluronic acid is a natural substance that already exists in the human body. Restylane maintains its shape using the body's own moisture that is similar to your own collagen.
Restylane® Lyft: Formerly called Perlane-L, Lyft is another hyaluronic acid filler that is popular for adding volume to the mid-face and cheek area or reducing the look of nasolabial folds that stretch from the nose to the corners of the mouth. This filler's gel molecules are thicker than other hyaluronic acid fillers. The product contains lidocaine to minimize discomfort and is injected on a deeper level than some other fillers. This makes it a great option for deep wrinkle correction, lip enhancement, and chin or cheek augmentation.
JUVÉDERM: Made of hyaluronic acid with more crosslinks that can help it last longer. It is used for smoothing wrinkles and sculpting lips. Results can last 6 months to a year.
JUVÉDERM® Ultra Plus XC: Smooths away deeper facial lines and folds around the mouth and sculpts the lips. Results last up to a year.
JUVÉDERM® VOLUMA® XC: Adds and restores volume to the cheeks and chin. The injectable gel produces nearly instant improvement to flat and sunken cheeks and undefined chins. Results can last up to 2 years.
JUVÉDERM® VOLUX: Adds and restores volume to the jawline, defines the area between the jaw and neck, and reduces jowling in adults over the age of 21. Results last up to a year.
SKINVIVE™ by JUVÉDERM®: Enhances smoothness of the skin on the cheeks for a healthy, radiant glow. Technically not a filler, SKINVIVE is made with a modified form of hyaluronic acid. It is injected below the skin's surface to help it retain its natural moisture. Results last about 6 months.
RADIESSE®: Developed with safety and longevity in mind, RADIESSE is a new generation of injectable filler that offers superior versatility. What sets RADIESSE apart from other dermal fillers is its long-lasting benefits. The longevity of RADIESSE averages 11 months in the smile lines and approximately 1 year to 18 months in the nasolabial (cheek) folds.
RHA® Collection: These fillers are formulated with resilient hyaluronic acid (RHA) that closely resembles the skin's natural hyaluronic acid. They allow natural movement of facial features such as when smiling, talking, and laughing and continue to look natural when the face is at rest. Different filler options are made for superficial, moderate, and severe wrinkles and folds.
Sculptra®: Sculptra and Restylane SubQ are other injectable materials that can be used for soft-tissue augmentation. This adds volume to facial areas such as cheeks, depressions under the eyes, and the chin area. Sculptra initiates an expansion of the body's own collagen, resulting in long-lasting, natural-looking results.
 Autologous fat: Fat injections, technically called fat grafting or fat transfer, are another option for our Atlanta-area patients. With this procedure, your doctor can use your unwanted fat to add volume and fullness to wrinkles and sunken areas.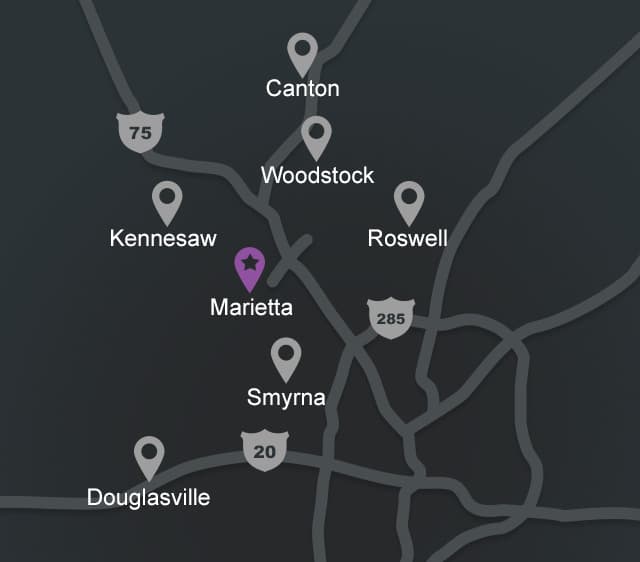 How to Visit Us in Marietta
Because of our top-notch patient care and beautiful results, Plastic Surgery Center of the South has built a strong reputation in the region. If you are interested in visiting our Marietta practice from a nearby community, choose your area below to get easy-to-follow driving directions.
Roswell
Canton
Smyrna
Douglasville
Kennesaw
Woodstock
Back to Top