Plastic Surgery Center of the South
120 Vann Street Northeast #150
Marietta, GA 30060
Phone: (770) 421-1242
Monday-Friday: 9 a.m.–5 p.m.

Male Breast Reduction
As a man, it's hard to live with large, over-developed breasts that make you feel self-conscious about your appearance. Although this condition is rarely talked about, you are not alone. Gynecomastia, a Greek word for "woman-like breasts," is a common concern among men. It can affect one breast or both and can be a significant source of embarrassment. Our board-certified plastic surgeons correct gynecomastia with male breast reduction surgery in Marietta to give men from metro Atlanta, Smyrna, Roswell, Sandy Springs, and surrounding areas a flatter, firmer-looking chest.
Cosmetic surgery is not only for women. More and more men are realizing that looking their best can have a positive impact on their self-esteem and confidence, and motivate them to exercise more and feel better about themselves. Our physicians at Plastic Surgery Center of the South are dedicated to making men feel better about themselves. To schedule an appointment and have your questions answered, call (770) 421-1242 or request a consultation online.

About the Procedure
Over-developed breast tissue is a common concern for our male patients.
The procedure reduces fat and glandular tissue from the breasts and in extreme cases can tighten excess skin, resulting in a chest that is flatter, firmer, and better contoured. At our practice near Atlanta, male breast reduction surgery is performed as an outpatient and takes about an hour and a half and can be done in our state-certified operating rooms. An incision will be made in an inconspicuous location, either on the edge of the areola (darker skin surrounding the nipple) or in the underarm area. The excess glandular tissue from the back and the excess fat and skin from around the areola will be cut away. If your breast reduction includes tumescent liposuction to reduce excess fat, the cannula will be inserted through the same incisions. If your gynecomastia consists primarily of fatty tissue, liposuction alone may be used to reduce excess fat.
Whether you have had excision with a scalpel or liposuction, you will feel some discomfort for a couple days and can be controlled with medication prescribed by your physician. You will be bruised and swollen for awhile and instructed to wear an elastic pressure garment continuously for a couple weeks. It may be three months or more before the final results are apparent.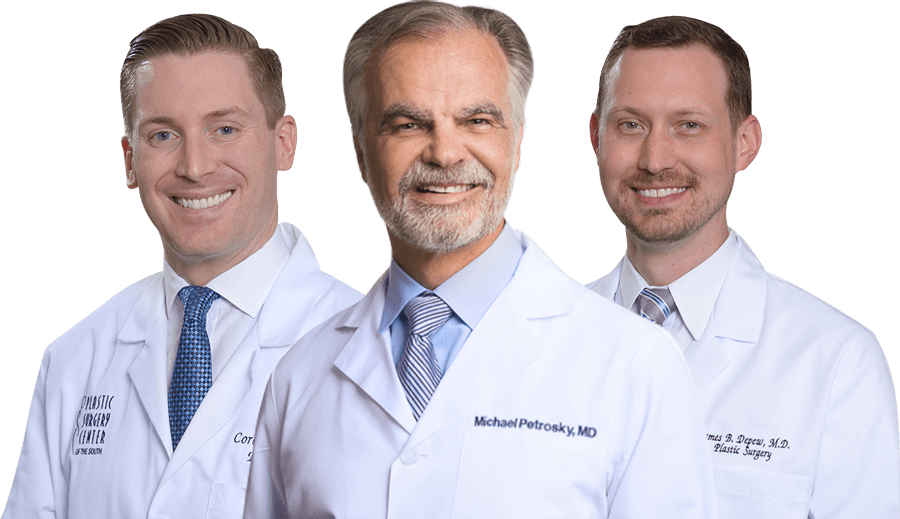 Meet Our Surgeons
Committed to the core values of ethics, integrity, honesty and education, our board-certified plastic surgeons draw patients from Atlanta and across the U.S.
Credentials You Can Trust

Request Your Consultation
An Award–Winning Team
Plastic Surgery Center of the South won Family Life magazine's "Best Of" contest for Canton for 2016, 2018, and 2019, and for Woodstock in 2017. Experience our difference for yourself.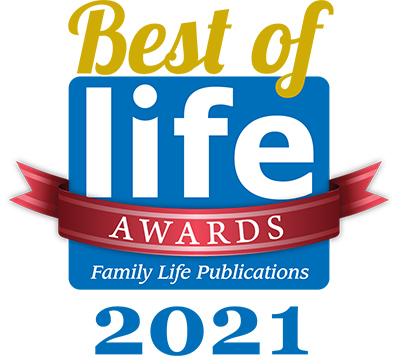 Recovering from Breast Reduction
Recovery is normally fairly quick. If you feel well enough you can normally return to work in a few days after surgery. You will be advised to stay away from any physical activity or sport related activity where you use your chest muscles excessively for several weeks. You should also avoid sun exposure to your scars for at least six months. If you are in the sun, you need to wear a strong sunblock as sunlight can affect the skin's pigmentation.
Gynecomastia surgery can enhance your appearance and self-confidence. However, before undergoing any surgery, a thorough consultation with your physician is needed. Our physicians will be happy to answer any of your questions. Call us today at (770) 421-1242 or request a consultation online. Our offices are conveniently located in Marietta, Georgia. We treat patients all over Georgia as well as other states and countries.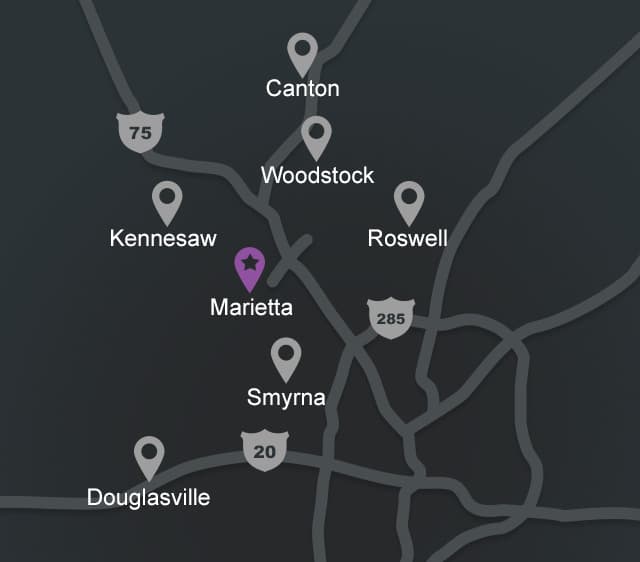 How to Visit Us in Marietta
Because of our top-notch patient care and beautiful results, Plastic Surgery Center of the South has built a strong reputation in the region. If you are interested in visiting our Marietta practice from a nearby community, choose your area below to get easy-to-follow driving directions.
Roswell
Canton
Smyrna
Douglasville
Kennesaw
Woodstock
Back to Top