Plastic Surgery Center of the South
120 Vann Street Northeast #150
Marietta, GA 30060
Phone: (770) 421-1242
Monday-Friday: 9 a.m.–5 p.m.

Surgery After Weight Loss
Surgery After Weight Loss
If you have lost a significant amount of weight, whether on your own or through methods such as bariatric or bypass surgery in Atlanta, post weight loss surgery (also known as a body lift) may be a beneficial procedure for you. Losing a large amount of weight in a brief time period often results in excess skin on areas of your body where you have lost weight. A body lift at Plastic Surgery Center of the South can tighten and tuck this extra skin, giving you a healthy, toned look that matches your new weight.
Call Plastic Surgery Center of the South today at (770) 421-1242 to find out more about a body lift, or request a consultation online to meet with one of our board-certified plastic surgeons. People visit us for body lift surgery from Smyrna, Roswell, and Sandy Springs, GA, and surrounding communities.
Body Lift

Before & After Photos
WARNING:
This feature contains nudity. Please click OK to confirm you are at least 18 years of age and are not offended by such material.
Candidates for Surgery After Weight Loss
This type of procedure reduces excess fat and sagging skin that tends to linger on various parts of the body after a substantial decrease in weight, such as a loss of 100 pounds or more. Candidates should be at their target weight when they receive their evaluation for body lift surgery. It's recommended that patients wait about a year following bariatric procedures to allow their weight to stabilize. Patients also should have realistic expectations for the surgery and be in a mental and medical state conducive to undergoing a surgical procedure.
The specifics of this type of body-contouring procedure – including the incisions that will be necessary and the areas of the body that will be operated on – will depend on the patient's body type, the amount of weight lost and the areas of the body that need the most contouring. Your surgeon will work with you to determine the details of your particular procedure during your initial consultation.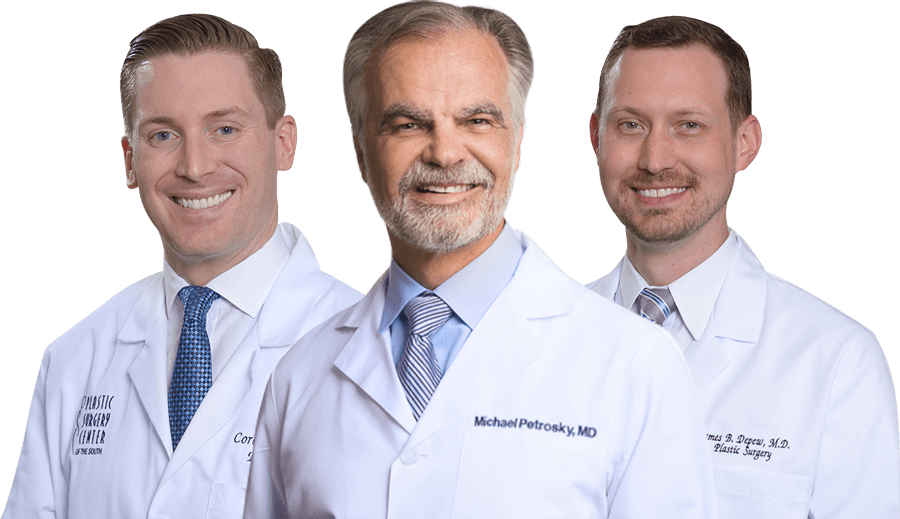 Meet Our Surgeons
Committed to the core values of ethics, integrity, honesty and education, our board-certified plastic surgeons draw patients from Atlanta and across the U.S.
Credentials You Can Trust

Request Your Consultation
An Award–Winning Team
Plastic Surgery Center of the South won Family Life magazine's "Best Of" contest for Canton for 2016, 2018, and 2019, and for Woodstock in 2017. Experience our difference for yourself.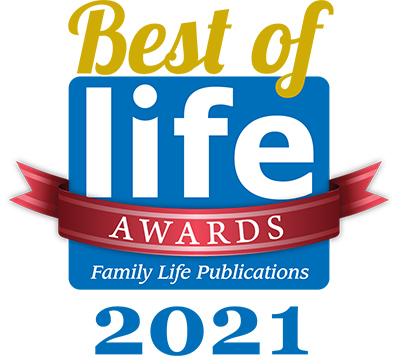 About Surgery After Weight Loss
Because of the varied nature of the improvements that each individual may require, your particular post weight loss surgery may include one or more procedure, including body contouring, breast enhancement or face and neck surgery such as a neck lift. Potential procedures that may be considered to achieve comprehensive results include:
Liposuction to reduce pockets of fat on areas such as the abdomen, flanks, hips and arms
Tummy Tuck to remove some of the excess skin and stretch marks from the abdomen and, if necessary, tighten abdominal muscles
Arm Lift to tighten and tone loose skin on the upper arms
Thigh, Leg & Buttock Lift to reduce sagging and extra skin on the lower body
Neck Lift to address excess fat and sagging skin ("turkey wattles") on the neck
Breast lift and/or Reduction to correct sagging breasts whose size and tone are out of proportion with the rest of the body following weight loss
Your post weight loss surgery may be done on an outpatient basis in our state-certified operating room. The length of the surgery will vary depending on the number and types of procedures involved. You will likely need to wear a light dressing following your surgery. In some cases, drains will be required to keep fluid retention at a minimum. If your procedure includes liposuction, your surgeon will dress you in a pressure garment that you will need to wear for a brief time following the surgery. Recovery times and after-surgery care will vary and will be explained in detail by your surgeon during your consultation.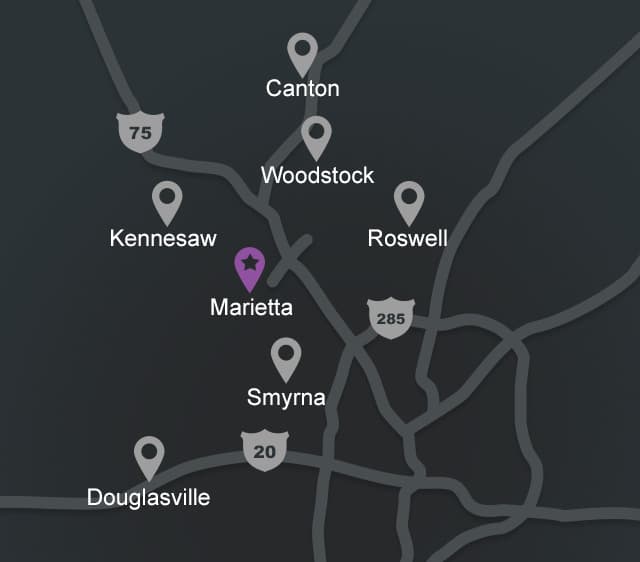 How to Visit Us in Marietta
Because of our top-notch patient care and beautiful results, Plastic Surgery Center of the South has built a strong reputation in the region. If you are interested in visiting our Marietta practice from a nearby community, choose your area below to get easy-to-follow driving directions.
Roswell
Canton
Smyrna
Douglasville
Kennesaw
Woodstock
Back to Top