Plastic Surgery Center of the South
120 Vann Street Northeast #150
Marietta, GA 30060
Phone: (770) 421-1242
Monday-Friday: 9 a.m.–5 p.m.

Rhinoplasty
The board-certified surgeons at Plastic Surgery Center of the South can help you achieve your aesthetic goals with rhinoplasty in Marietta. In fact, it is one of the top plastic surgery procedures they perform. Imagine looking in the mirror and being happy with the nose you see. Rhinoplasty (also called a "nose job" by people in Atlanta, Georgia) can enhance your appearance and your self-confidence.
Plastic Surgery Center of the South serves women and men from throughout metro Atlanta, Smyrna, Roswell, and Sandy Springs, GA. To learn more about rhinoplasty, call us today at (770) 421-1242 to schedule your appointment, or request a consultation online.
Candidates for Rhinoplasty
The shape, size and appearance of your nose are determined by genetics but also may have changed due to trauma. Rhinoplasty is surgery to reshape the nose and can reduce or increase its size, change the shape of the tip or the bridge, and narrow the width of the nostrils. This procedure also may be reconstructive in nature to improve a birth defect such as cleft lips and palates, nasal injury, or help relieve some breathing problems. We also rebuild or reconstruct the nose that has been destroyed by skin cancer.
Our plastic surgeons will evaluate the structure of your nose and face, discuss the factors that influence the procedure and results. These factors include the structure of your nasal bones and cartilage, the shape of your face, the thickness of your skin, your age, and most importantly your expectations. Together you will decide on the most pleasing aesthetic outcome.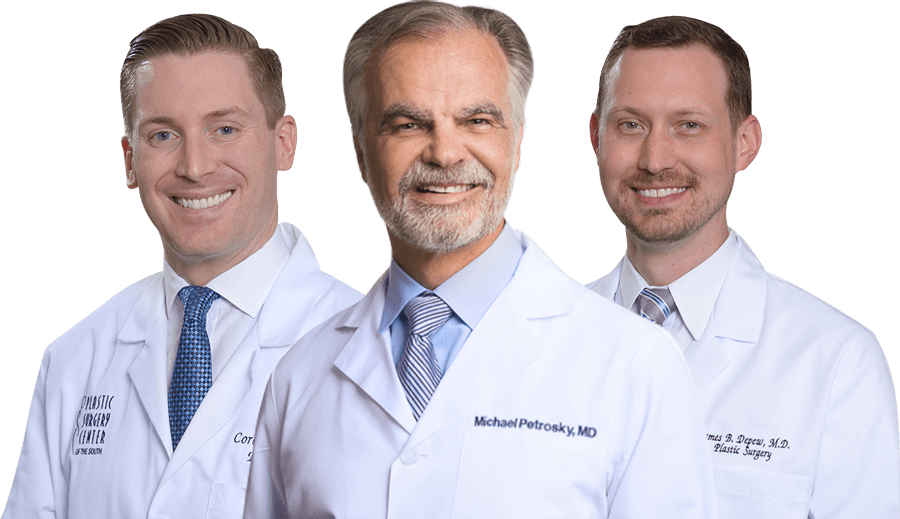 Meet Our Surgeons
Committed to the core values of ethics, integrity, honesty and education, our board-certified plastic surgeons draw patients from Atlanta and across the U.S.
Credentials You Can Trust

Request Your Consultation
An Award–Winning Team
Plastic Surgery Center of the South won Family Life magazine's "Best Of" contest for Canton for 2016, 2018, and 2019, and for Woodstock in 2017. Experience our difference for yourself.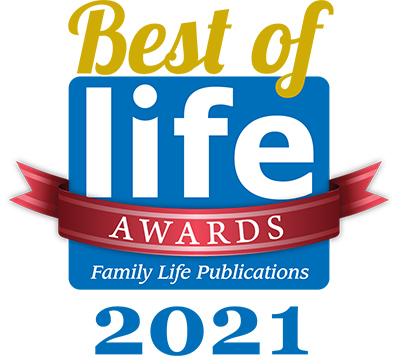 About Rhinoplasty Surgery
Our board-certified plastic surgeons usually perform rhinoplasty as an outpatient procedure. The operation may be done under general anesthesia or under local anesthesia with sedation. The surgery can take an hour or two; with more complicated procedures taking longer. Rhinoplasty surgery can be done in a closed manner with all incisions made inside the nose or as an open technique with a small incision across the columella or base of the nose. During the procedure, the underlying framework of the nose, which consists of bone and cartilage, is reshaped and the skin is redraped over the new framework.
Recovering from Rhinoplasty Surgery
After your plastic surgery is complete, a splint is usually applied to help the nose maintain its new shape. Nasal packing may be placed in the nostrils after surgery to stabilize the nose and the septum (which is the dividing wall between the air passages). For the first 24 hours your face will feel puffy, your nose may ache and you may have a dull headache. You will be advised to keep your head elevated when sleeping. You will have bruising and swelling around your eyes, applying cold compresses will reduce the swelling and help make you feel better. A little bleeding is common during the first few days. Your physician will probably ask you not to blow your nose for the first week or so until your tissue is healed. All splints, packing, and sutures are usually removed within a week. Most of your post-operative discomfort can be controlled by medications. You should be able to return to work or school in about a week depending on the level of activity needed for your job. Strenuous activity is avoided for several weeks which includes jogging, swimming, bending or any activity that increases your blood pressure. Avoid hitting or rubbing your nose for several weeks. Be gentle when washing your face and hair and avoid getting your nose sunburned.
The improved appearance of your nose may be subtle or dramatic depending on your pre-operative condition Subtle swelling and firmness to the nose may take several months to completely resolve. Your final result may take more than a year to achieve. However, when all is said and done, you will be thrilled with your new look.
Your plastic surgeon will discuss the risks and benefits of rhinoplasty surgery with you prior to the operation. It is important to talk about your expectations and goals of the surgery before the procedure to ensure an optimal outcome. Our surgeons will do a thorough medical examination in our medical offices and surgical center. Communication is essential for a successful procedure. We treat patients seeking a nose job from all over the state as well as the country and internationally.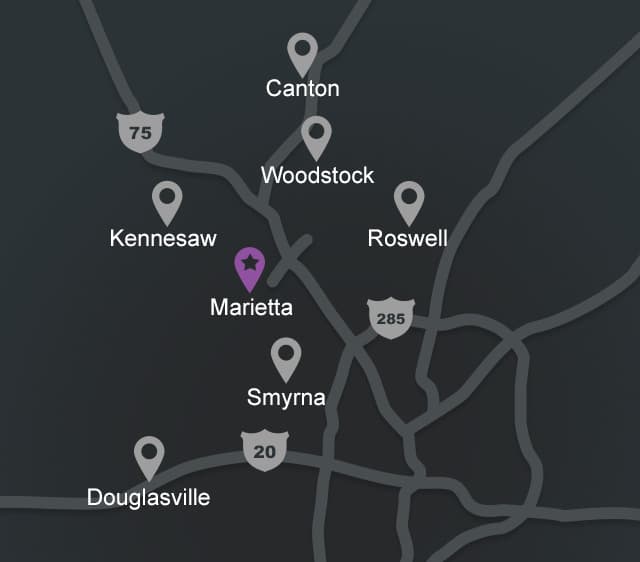 How to Visit Us in Marietta
Because of our top-notch patient care and beautiful results, Plastic Surgery Center of the South has built a strong reputation in the region. If you are interested in visiting our Marietta practice from a nearby community, choose your area below to get easy-to-follow driving directions.
Roswell
Canton
Smyrna
Douglasville
Kennesaw
Woodstock
Back to Top