Plastic Surgery Center of the South
120 Vann Street Northeast #150
Marietta, GA 30060
Phone: (770) 421-1242
Monday-Friday: 9 a.m.–5 p.m.

BOTOX® Cosmetic
It's no surprise that BOTOX Cosmetic is the most popular non-surgical treatment we offer; these simple injections are safe, effective, and convenient and can help you look naturally refreshed. The medical spa at Plastic Surgery Center of the South offers BOTOX treatments in Marietta to women and men from Woodstock, Canton, and Acworth, GA, and throughout metro Atlanta who want to look younger without downtime. All of our non-surgical treatments are performed under the careful direction of our experienced board-certified plastic surgeons to provide beautiful results.
To schedule your appointment for a BOTOX treatment, request a consultation using our online form or call us at (770) 421-1242.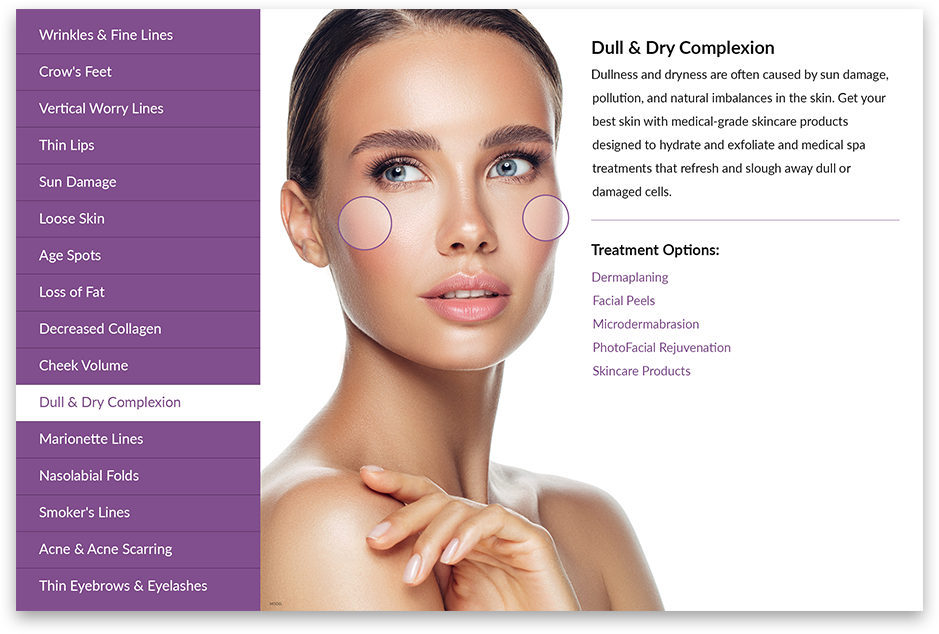 Not Sure
What You Need?
Use our interactive treatment planner to learn about the best medical spa treatments for any cosmetic concern you have. Explore our easy-to-use guide to find out which procedures, products, and services will help you bring your aesthetic goals to life.
Plan Your Treatment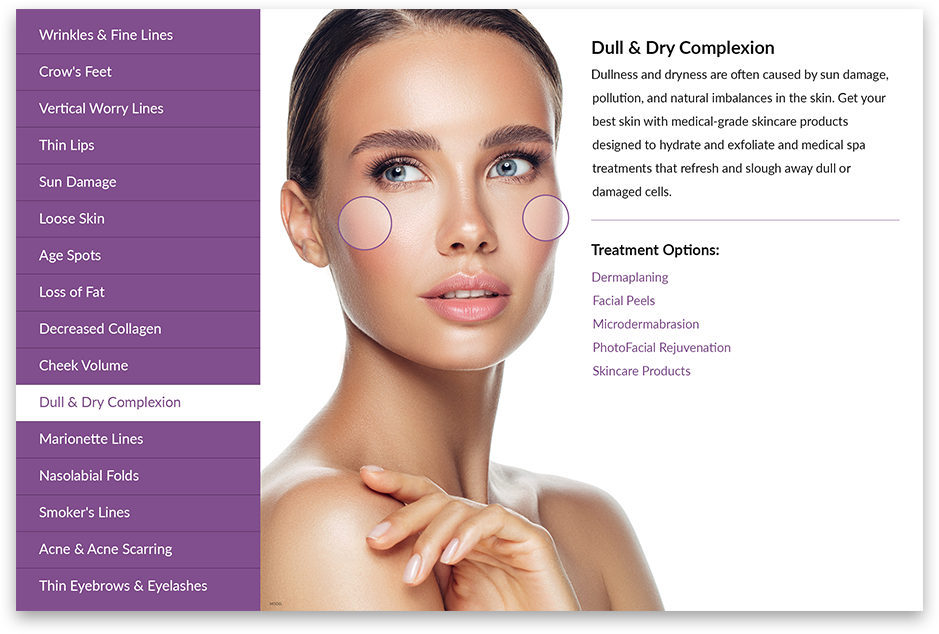 BOTOX Cosmetic Before & After Photos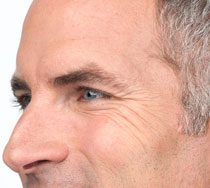 Before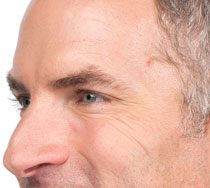 After
Photos courtesy of Allergan, Inc.
*Your results may vary.
Benefits of BOTOX Treatments
BOTOX treatments are excellent for smoothing out a specific type of wrinkles called "dynamic wrinkles," which are caused by the repeated contractions of facial muscles. The usual treatment areas include:
Vertical frown lines between the eyebrows and across the bridge of the nose
Horizontal forehead lines
Crow's feet at the outer corners of the eyes
Vertical muscle bands in the neck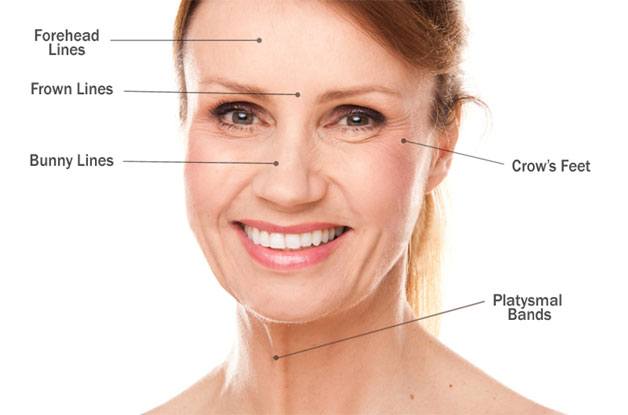 How BOTOX Works
BOTOX is a purified protein that temporarily stops muscle contractions. When just a small amount of this product is injected into tiny facial muscles, the overlying skin is no longer creased and the lines and wrinkles gradually soften. You may also want to ask about Thermi® treatments, which use injectable radiofrequency energy to disable the nerves that control the muscles that cause "frown lines" to develop between the eyes.
What to Expect During Your BOTOX Treatment
Tips for Your Best BOTOX Results
Choose an experienced, trained injector for results that look natural.
Minimize bruising by avoiding substances such as aspirin, ibuprofen, and vitamin E for a week before treatment.
Make sure you're getting the real thing; ask to see the BOTOX label.
BOTOX treatments are quick injections that can be completed in less than 30 minutes right in our office, making them a perfect "lunchtime" treatment. We use a very thin needle, so no anesthetic is needed. There are no restrictions after BOTOX injections. You may have mild swelling and redness at the injection sites that will last about a day.
Your BOTOX Results
Within approximately 2 to 5 days of injection, the BOTOX Cosmetic will begin to take effect and you will notice your treated areas gradually smoothing out. Final results are usually reached by 7 to 10 days. Results vary between patients.
Allē Rewards Program
Earn Points for the Treatments & Products You Love
Join Allē and start earning points you can spend on Allergan Aesthetics™ products like BOTOX® Cosmetic and JUVÉDERM® just by coming in for your favorite cosmetic treatments. This modern, streamlined version of Brilliant Distinctions® is easy to join and simple to use. Here's how:
Visit the Allē website to register and get program details.
Come in for a cosmetic treatment or product; Allergan or not, it all counts.
Let us know you're an Allē member when you check out to earn your points.
Redeem points for savings on BOTOX and other Allergan products!
Learn More
BOTOX Treatment FAQ
How long do BOTOX results last?
Results from BOTOX treatments are impressive but not permanent. Treated areas typically stay smooth for 3 to 4 months. With repeated treatments, results may last even longer. It's best to return for touch-up treatments when you notice your wrinkles starting to come back.
Will BOTOX make my face look expressionless or frozen?
No. There's no need to worry; our team is highly skilled and experienced in performing BOTOX injections. We understand where and how much BOTOX to inject so that the wrinkles fade, but you are still able to make the natural expressions that are a part of your unique personality.
Can I use dermal fillers instead of BOTOX?
Dermal fillers and BOTOX are 2 different classes of injectable wrinkle treatments. BOTOX is in a class called neuromodulators, which affect muscle contractions. Fillers such as RADIESSE® restore fullness under the skin to smooth out wrinkles and facial folds instantly. These complementary treatments are often used together to provide overall facial rejuvenation. Another complementary option you may wish to consider is fat transfer. Here at our Atlanta-area practice, we often use this approach to softly fill in lines, wrinkles, and hollow areas.
How is BOTOX used proactively?
You may be in your late 20s or early 30s and start to notice faint lines and creases on your face. You can prevent these dynamic wrinkles from becoming noticeable with regular BOTOX treatments. We also use BOTOX to enhance or maintain the improvements from facial sculpting procedures such as a facelift, a brow lift, and eyelid surgery.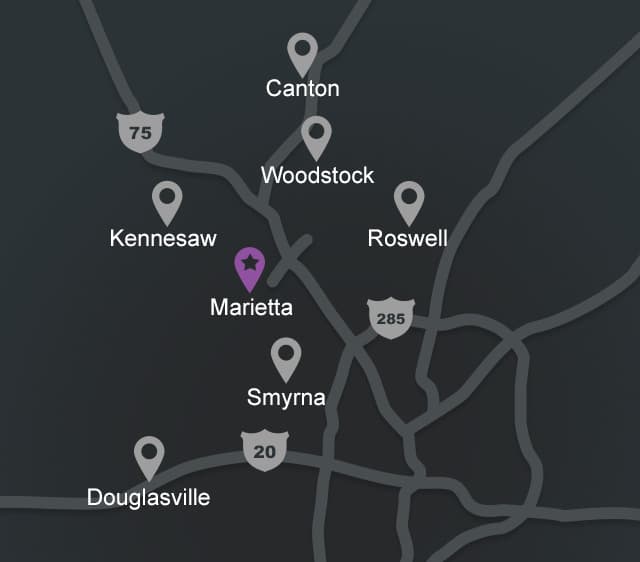 How to Visit Us in Marietta
Because of our top-notch patient care and beautiful results, Plastic Surgery Center of the South has built a strong reputation in the region. If you are interested in visiting our Marietta practice from a nearby community, choose your area below to get easy-to-follow driving directions.
Roswell
Canton
Smyrna
Douglasville
Kennesaw
Woodstock
Back to Top