Plastic Surgery Center of the South
120 Vann Street Northeast #150
Marietta, GA 30060
Phone: (770) 421-1242
Monday-Friday: 9 a.m.–5 p.m.

Microdermabrasion
Microdermabrasion is a safe, non-surgical procedure that helps improve your skin's appearance and reverse the signs of aging. This is one of the most natural ways to regain your youthful appearance without chemicals, lasers, or surgery.
This technique was first used in Europe over a decade ago and was brought to the United States in the late 1990s. Today, millions of satisfied patients have undergone this virtually painless procedure for skin problems such as acne, fine lines, and sun damage. At our medical spa in metro Atlanta, microdermabrasion treatments are performed daily.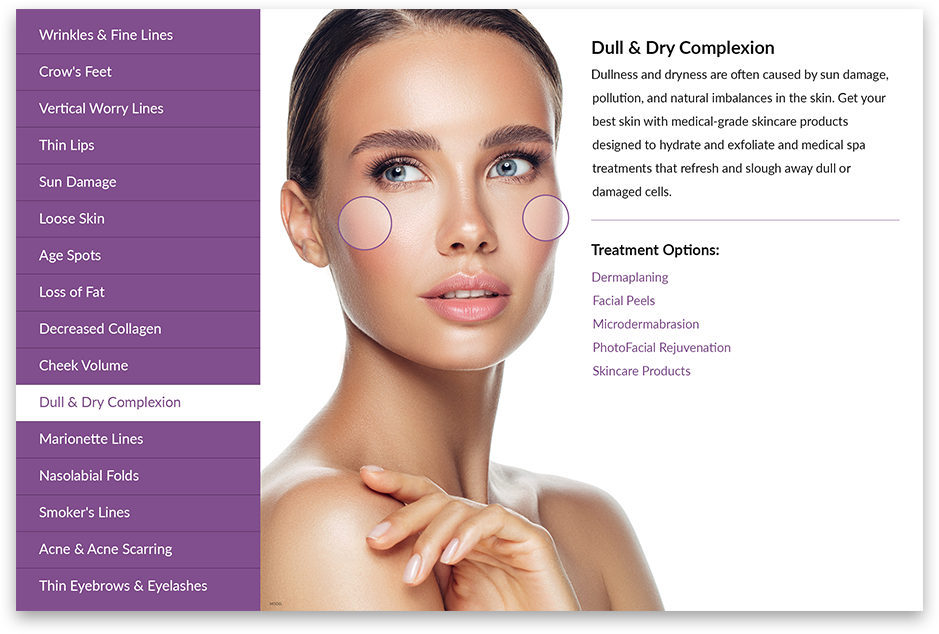 Not Sure
What You Need?
Use our interactive treatment planner to learn about the best medical spa treatments for any cosmetic concern you have. Explore our easy-to-use guide to find out which procedures, products, and services will help you bring your aesthetic goals to life.
Plan Your Treatment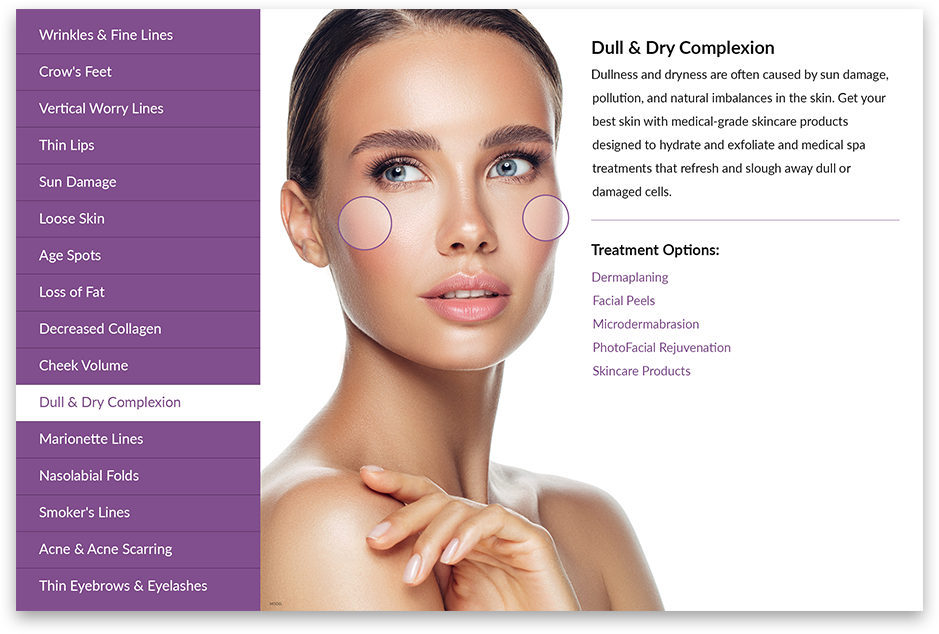 How Does Microdermabrasion Work?
Microdermabrasion uses medical grade crystals to remove the dead, outermost layer of skin. This skin exfoliation process reveals the new, living skin that is soft, smooth and receptive to nutrients. Microdermabrasion uses a device like a fine sandblaster to spray tiny crystals over your face, mixing gentle abrasion with suction using a hand piece, or wand, that is passed over your skin two or three times. This evenly removes the stratum corneum (the outermost layer of skin). The abrasion and vacuum of the hand piece also stimulate the underlying epidermis. This promotes new collagen growth, which thickens the dermis and improves resistance to the effects of aging.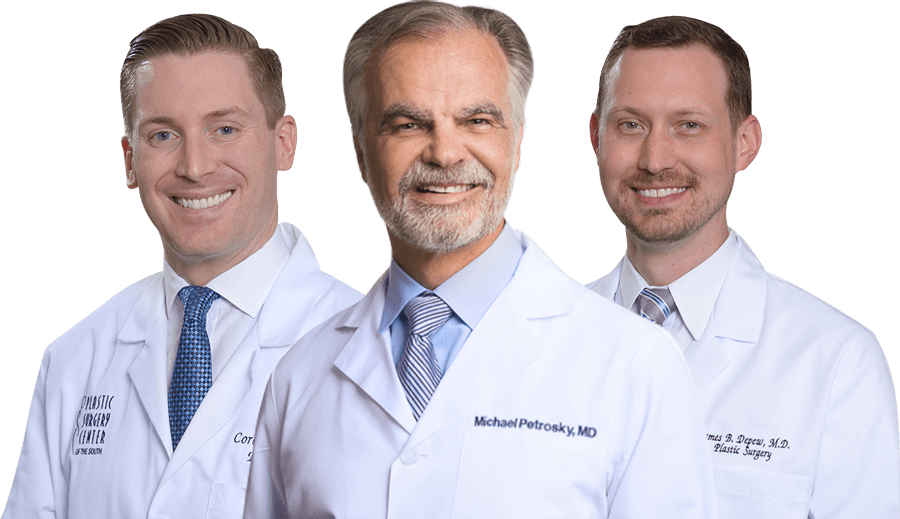 Meet Our Surgeons
Committed to the core values of ethics, integrity, honesty and education, our board-certified plastic surgeons draw patients from Atlanta and across the U.S.
Credentials You Can Trust

Request Your Consultation
An Award–Winning Team
Plastic Surgery Center of the South won Family Life magazine's "Best Of" contest for Canton for 2016, 2018, and 2019, and for Woodstock in 2017. Experience our difference for yourself.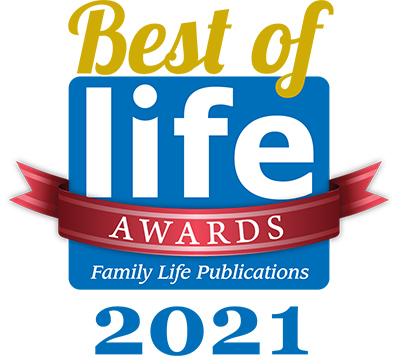 What Are Microdermabrasion Treatments Like?
Microdermabrasion, also known as the "lunch time peel" treatment, on average takes less than 30 minutes, depending on your skin condition and the area to be treated. You may notice improvement in your skin texture and appearance immediately after the first treatment. As with other skin rejuvenation techniques such as microneedling, multiple treatments may be needed to reduce or remove fine wrinkles and unwanted pigmentation. The long-term effects of multiple procedures can be remarkable.
What Does Microdermabrasion Treat?
Microdermabrasion is commonly used to treat and/or diminish:
Blackheads and whiteheads
Fine lines and wrinkles
Sun damaged skin
Acne prone skin
Superficial age spots
Hyperpigmentation
Oily skin
Dry or patchy skin
Those who are in good health, possess good skin tone, and desire realistic results, are excellent candidates for microdermabrasion at our med spa near Atlanta. A complete consultation with our medical esthetician includes an evaluation of your skin type and discussion of your skin care needs.
There are many different techniques available to give you better skin. Don't wait, call us today at (770) 421-1242 or request a consultation for smoother, younger looking skin.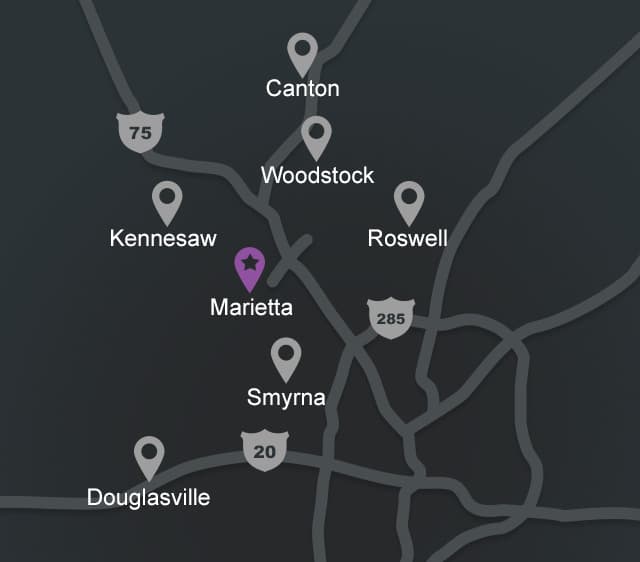 How to Visit Us in Marietta
Because of our top-notch patient care and beautiful results, Plastic Surgery Center of the South has built a strong reputation in the region. If you are interested in visiting our Marietta practice from a nearby community, choose your area below to get easy-to-follow driving directions.
Roswell
Canton
Smyrna
Douglasville
Kennesaw
Woodstock
Back to Top