Plastic Surgery Center of the South
120 Vann Street Northeast #150
Marietta, GA 30060
Phone: (770) 421-1242
Monday-Friday: 9 a.m.–5 p.m.

Hablamos Español
Los pacientes más hispanos optan para la cirugía estética hoy que nunca. ¿Hay algo que usted querría cambiar o le molesta pero usted tuvo miedo para preguntar? Querríamos invitarle visitar el Centro Plástico de la Cirugía del Sur. Nuestra Tabla Certificó Cirujanos de Plásticos son dedicados a le proporcionar el cuidado y servicios que usted mereces. Nuestro personales y los ayudantes médicos estan disponibles para ayudar con cualquier preguntas con respecto a la cirugía plástica.
Según la Sociedad Americana para la Cirugía Plástica Estética, hispanos dirigen las etnias minoritarias que experimentan los procedimientos cosméticos. En 2004, del 9.2 millones procedimientos cosmético realizado, hispanos justificaron 553,000 procedimientos. Los procedimientos más comunes solicitado son la cambiar de forma de nariz, aumento de seno y liposucción. Los pacientes masculinos son interesados especialmente en el liposuccion en eliminar agarraderas y lograr un estómago y el pecho más planos. Tomamos las precauciones y el cuidado especiales para evitar penetraciona marcando y para preservar el tono de piel. Nuestros procedimientos faciales aumentan la cara pero no llevan de su identidad ni orígenes étnicos. Los tratamientos no-invasivos masillas tal como inyectables, Botox y microdermabrasion son muy populares en todas etnias.
Con la venida del financiamiento de paciente y costos razonables para nuestra cirugía estética de procedimientos es más económico que nunca. Llámenos hoy en (770) 421-1242 en planificar su consulta. Especializando en los procedimientos muy recientes, quirúrgicos y no quirúrgicos, nosotros podemos aumentar y el contorno que su cuerpo que da usted la apariencia deseada.
Formas Pacientes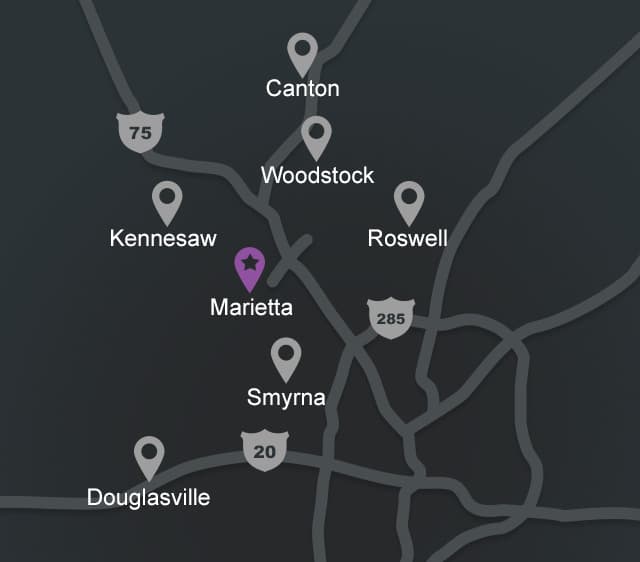 How to Visit Us in Marietta
Because of our top-notch patient care and beautiful results, Plastic Surgery Center of the South has built a strong reputation in the region. If you are interested in visiting our Marietta practice from a nearby community, choose your area below to get easy-to-follow driving directions.
Roswell
Canton
Smyrna
Douglasville
Kennesaw
Woodstock
Back to Top