Plastic Surgery Center of the South
120 Vann Street Northeast #150
Marietta, GA 30060
Phone: (770) 421-1242
Monday-Friday: 9 a.m.–5 p.m.

Skin Care Products
Obagi Nu-Derm® Skin Care
The Obagi system is unique. It combines specially developed products with medical supervision and counseling to treat your skin from the inside out. The system works on the surface to smooth roughness and correct damage, such as uneven skin tone and texture. It penetrates below the surface of the skin to stimulate proper cell renewal, improving circulation and helping restore your skin's natural tone.
The Obagi Nu-Derm products are a unique line of cleansers, toners and creams designed to complement the benefits of tretinoin therapy to restore the natural glow and elasticity of healthy skin. They combine exfoliating acids, skin-bleaching agents and an exclusive ingredient, Complex 272. These products repair skin damage, diminish fine lines and wrinkles, reduce pore size, improve elasticity, bring oil production to normal levels, reduce age spots and increase natural moisture.
Your skin care counselor will prescribe the Obagi products designed for your skin type and areas of concern, and you will leave with a complete regimen to follow from the moment you wake up until you go to bed.
An Award–Winning Team
Plastic Surgery Center of the South won Family Life magazine's "Best Of" contest for Canton for 2016, 2018, and 2019, and for Woodstock in 2017. Experience our difference for yourself.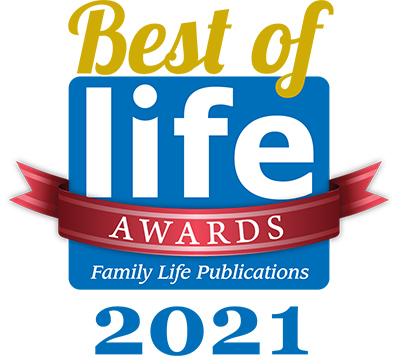 SkinCeuticals®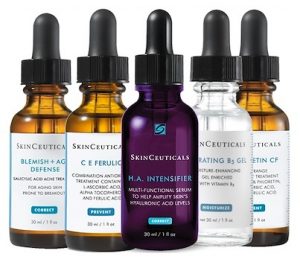 SkinCeuticals sun protection products provide true broad-spectrum UVB/UVA protection. This revolutionary line contains Z-Cote HP1, which protects skin from the damaging UVA rays – the rays proven to be responsible for premature signs of aging.
Ultimate Sport SPF 45 – 4.5% zinc oxide
Introducing our new waterproof, sweatproof sunblock, which delivers maximum protection during high-energy activities.
Active SPF 15 with Mexoryl the newest of the sun blocks used for daily use
Physical Defense SPF 30 UVA/UVB protection – containing Titanium and Zinc oxide. This is superior sunblock protection. One of the best ways to slow aging is to apply sunblock daily.
Fighting free radicals is one of the best ways to slow the aging process. With the antioxidants in Vitamin C E Ferulic Acid from SkinCeuticals, you can protect your skin and prevent the damage that brings on aging and skin cancer. Ferulic acid enhances the vitamins, making them 8 times more effective.
Revision® Skincare
Revision has been offering top-of-the-line skin products for more than 25 years, many of which are consistently voted as favorites by top health and beauty guides. Formulated using only the most rigorously tested and proven ingredients, these products are designed to not just conceal your skin concerns, but to solve them at the source.
Revision products use a proprietary delivery system that helps them absorb better and deeper into the skin so that active ingredients can go to work reducing signs of aging and enhancing your appearance. These ingredients include plant-based extracts and blends that speed cell turnover and encourage collagen growth, antioxidants and nutrients to nourish your skin, and hydrating ingredients to keep it youthful and fresh.
At Plastic Surgery Center of the South, we are proud to offer this impressive, effective line, including the following products:
Intellishade® Broad-Spectrum SPF 45: This tinted moisturizing sunscreen has 3% zinc oxide to protect skin from both UVA and UVB rays, as well as antioxidant peptides for anti-aging benefits. Tinted to match all skin colors, this product boosts both your skin's health and beauty.
Nectifirm® Natural: This specialized protein blend tightens and lifts the neck and décolletage, as well as increases skin elasticity. This product is a beauty favorite and has been shown to improve the appearance of the neck in 96% of patients.
DEJ eye cream™: Appropriate for use on the upper and lower eyelids, this innovative product reduces the appearance of wrinkles with peptides and helps tighten the skin around eyes. More than 90% of patients report firmer, brighter skin in this hard-to-treat area.
NeoCutis®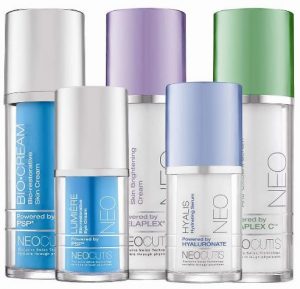 NeoCutis with PSP® (Processed Skin Cell Proteins) is a Swiss skin care product line that contains an optimal blend of human growth factors, cytokines, and interleukins. Each product is formulated with a blend of science and Swiss technology to enhance your skin's natural beauty, diminish the visible signs of aging, and soothe stressed, irritated skin. They do not contain fragrances or color additives, and are non-comedogenic.
Ask our medical esthetician what products are best for you.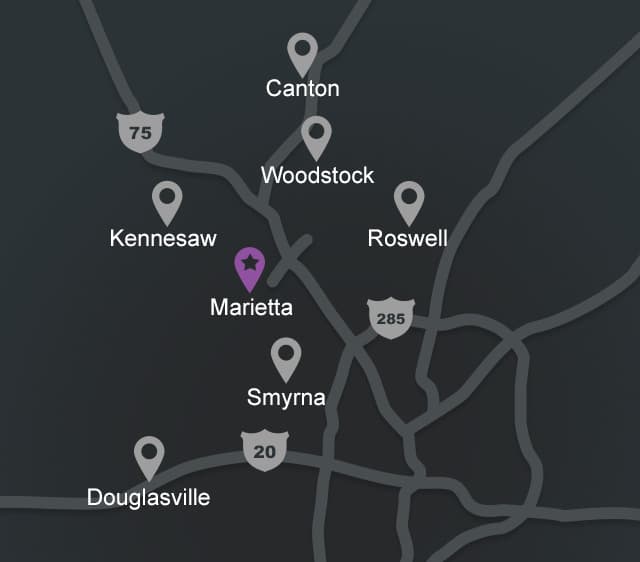 How to Visit Us in Marietta
Because of our top-notch patient care and beautiful results, Plastic Surgery Center of the South has built a strong reputation in the region. If you are interested in visiting our Marietta practice from a nearby community, choose your area below to get easy-to-follow driving directions.
Roswell
Canton
Smyrna
Douglasville
Kennesaw
Woodstock
Back to Top