Plastic Surgery Center of the South
120 Vann Street Northeast #150
Marietta, GA 30060
Phone: (770) 421-1242
Monday-Friday: 9 a.m.–5 p.m.

LipoDissolve
Are you looking for an alternative to tumescent liposuction in Atlanta, Georgia, to reduce those isolated pockets of fat? We have just the answer: Lipodissolve. Lipodissolve is a non-surgical procedure that involves injecting a unique compound under the skin to dissolve fat. With minimal downtime and mild discomfort, this is an excellent alternative for those patients seeking a minimally invasive technique to improve their body contour.
If you are interested in learning more about Lipodissolve at our Atlanta area practice, request a consultation online or call our offices at (770) 421-1242. Our board-certified plastic surgeons can address your area of concern and give you the look you deserve.
Lipodissolve is an alternative to liposuction that utilizes a combination of naturally occurring compounds administered through a series of micro-injections for the purpose of reducing subcutaneous fat. A compound called Phosphatidylcholine (PPC), a naturally occurring enzyme, is the main component of soy lecithin. Lecithin has been medically proven to have the ability to break down fat and reduce cholesterol. PPC has been used for several years by physicians for fat removal and cellulite reduction and is a safe, noninvasive alternative to liposuction for some patients.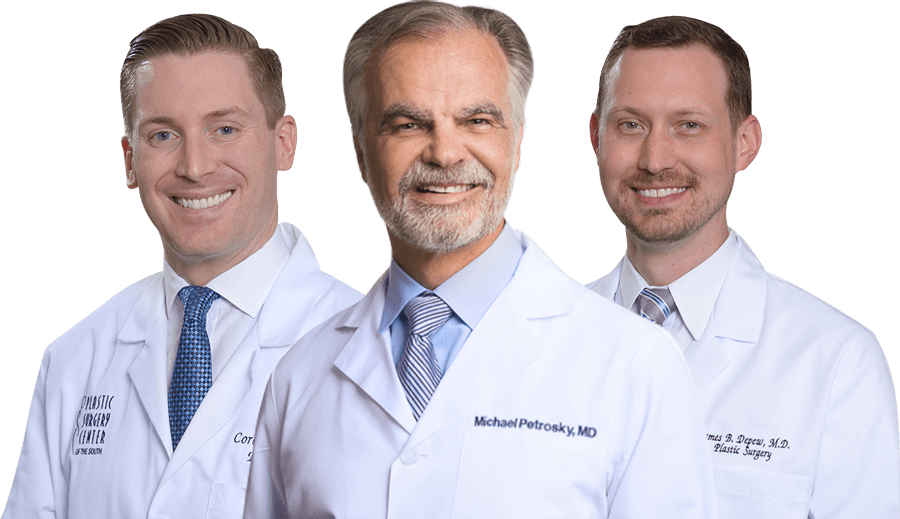 Meet Our Surgeons
Committed to the core values of ethics, integrity, honesty and education, our board-certified plastic surgeons draw patients from Atlanta and across the U.S.
Credentials You Can Trust

Request Your Consultation
An Award–Winning Team
Plastic Surgery Center of the South won Family Life magazine's "Best Of" contest for Canton for 2016, 2018, and 2019, and for Woodstock in 2017. Experience our difference for yourself.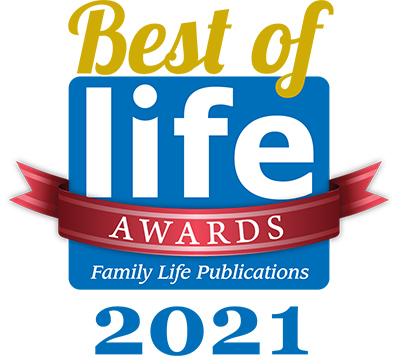 About the Procedure
This body contouring procedure involves multiple micro-injections into the subcutaneous fat typically administered over one to five treatments sessions spaced about four to six weeks apart. The treatment is meant to destroy fat cells, which are eliminated from the body through normal waste removal. The frequency of your treatments will depend on your body area and how much fat needs to be dissolved. Lipodissolve is ideal for treating the lower eye pads, chin, jowls, cheeks, abdomen, upper/lower back, upper arms, hips thighs, knees, buttocks and love handles. This procedure works best for those with isolated problem areas that are resistant to diet and exercise.
Lipodissolve is great for areas that are resistant to diet and exercise.
Recovering from Lipodissolve
Does it hurt? Most patients tolerate the procedure with only mild discomfort. Common side effects are a burning or stinging sensation that may last up to an hour after the injections. All patients experience mild to significant localized swelling and redness in the treated area for 7 to 10 days. This is normal and to be expected. The majority of swelling will usually subside in 2 to 4 days. You may notice the formation of slightly tender lumps or nodules under the skin, this is expected as the fat is dissolved and is only temporary. One of the advantages of Lipodissolve versus surgical alternatives if that it is minimally invasive and patients can typically return to their normal activity immediately.
Results can be typically seen 4 to 6 weeks after the first treatment, but will vary depending on your body type and the area being treated. While many may experience results sooner, we cannot guarantee this. The fat cells affected by Lipodissolve will not grow back; however, the remaining fat cells in the area treated and in other areas can enlarge if you do not maintain healthy eating habits and an exercise program. Lipodissolve does not work on all patients.
Lipodissolve is very safe when injected in appropriate candidates in small doses. Ideal candidates are healthy and within range of their medically ideal body weight with respect to their height. Lipodissolve should not be used on pregnant or nursing women, persons with allergy or sensitivity to soy products, patients with diabetes, vasculitis, or circulatory disturbances or with active or chronic infections. It is not for the obese patient or those that have extreme skin laxity. Lipodissolve is effective in treating small areas of fat deposition, cellulite, and post-lipoplasty deformities. It will not replace traditional liposuction, but it is an excellent alternative for those patients seeking a minimally invasive treatment.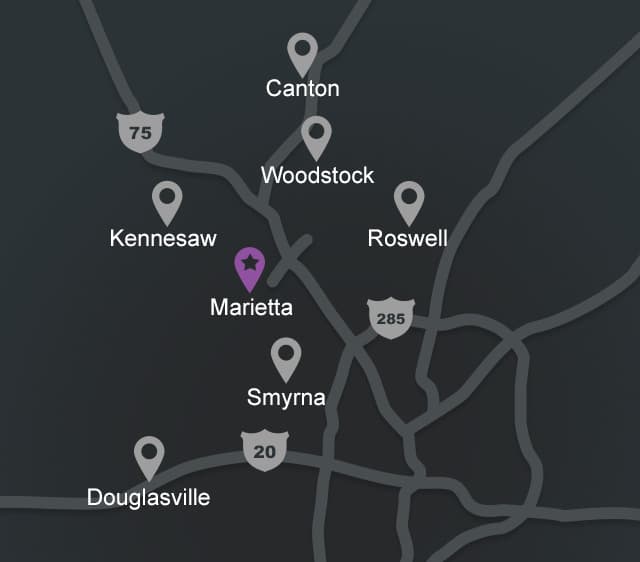 How to Visit Us in Marietta
Because of our top-notch patient care and beautiful results, Plastic Surgery Center of the South has built a strong reputation in the region. If you are interested in visiting our Marietta practice from a nearby community, choose your area below to get easy-to-follow driving directions.
Roswell
Canton
Smyrna
Douglasville
Kennesaw
Woodstock
Back to Top