Plastic Surgery Center of the South
120 Vann Street Northeast #150
Marietta, GA 30060
Phone: (770) 421-1242
Monday-Friday: 9 a.m.–5 p.m.

Cost of Liposuction in the Atlanta Metro Area
Cost of Liposuction in the Atlanta Metro Area
Plastic surgery cost is one of the top factors in a person's decision to undergo a procedure. It is important to view your procedure as an investment in your happiness and a step towards achieving your best self. In this light, factors such as safety, surgeon credentials, and surgical results are also highly important considerations when thinking about liposuction in Marietta and throughout metro Atlanta, GA.
How Much Does Liposuction Cost in the Atlanta Area?
The physician fees for liposuction procedures typically range from $750 to $3,000 for a single area. For example, physician fees for liposuction of the love handles range from $1,000 to $1,800. Your total cost will depend on the size and number of areas being treated and whether other procedures are performed in the same surgery. The cost of your surgery will also include operating room and anesthesia fees, which are comparable to those at other practices in the area. During your consultation, you will receive an estimated cost for your specific procedure that accounts for all of these factors.
An Award–Winning Team
Plastic Surgery Center of the South won Family Life magazine's "Best Of" contest for Canton for 2016, 2018, and 2019, and for Woodstock in 2017. Experience our difference for yourself.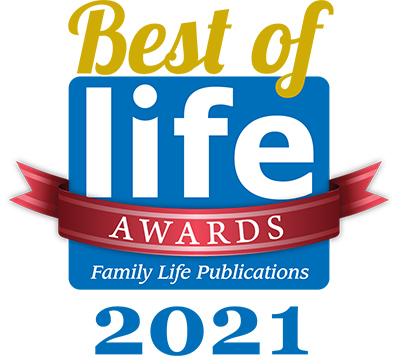 Consider Your Surgeon's Credentials
You probably don't need to be reminded of the dangers of "cheap" liposuction from cosmetic surgeons offering prices that seem to be too good to be true. The fact is that, like everything else, you get what you pay for when it comes to liposuction or any cosmetic surgery. And when it's your body, you should demand nothing but the best.
At Plastic Surgery Center of the South, we are committed to providing exceptional value for our patients. This means not only attractive and affordable pricing but also a dedication to excellent results for our patients. Our board-certified surgeons are all certified by the American Board of Plastic Surgery. They have specialized training and decades of combined experience performing liposuction and many other cosmetic surgery procedures such as tummy tuck surgery and breast augmentation. You can't put a price tag on your safety and satisfaction with your results.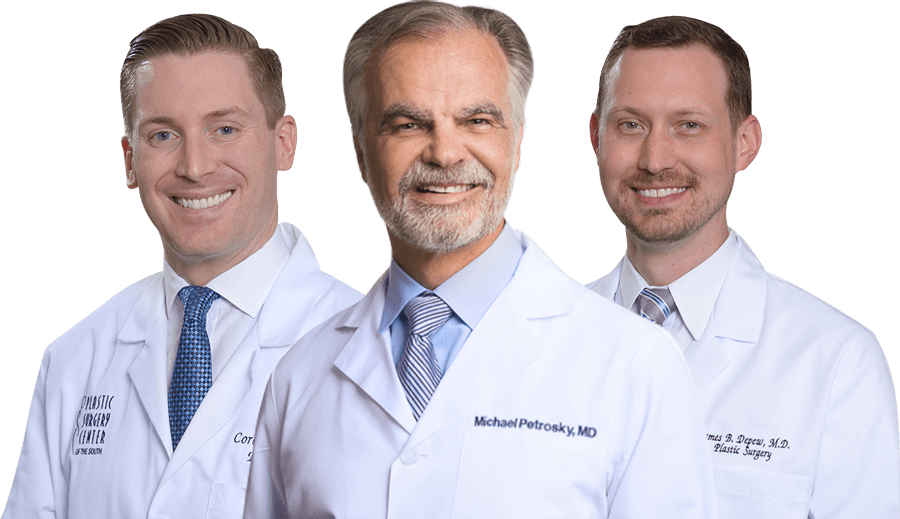 Meet Our Surgeons
Committed to the core values of ethics, integrity, honesty and education, our board-certified plastic surgeons draw patients from Atlanta and across the U.S.
Credentials You Can Trust

Request Your Consultation
Financing Options
In addition to offering affordable rates, Plastic Surgery Center of the South also provides several financing options so that you can have your surgery soon and pay over time, including:
Credit cards: We accept Visa, MasterCard, American Express, and Discover.
CareCredit®: Many liposuction patients choose to finance their procedure using CareCredit, a leading healthcare finance company offering affordable rates and no-interest financing for those who qualify.
To learn more about liposuction and read our board-certified surgeons' answers to common questions, view our Liposuction FAQs page.
Ready to Take the Next Step?
If you're looking for maximum value for your body contouring procedure, don't settle on "cheap" liposuction from a surgeon or practice that may or may not be fully committed to your health and happiness. Request your consultation online or call (770) 421-1242 and we will be happy to answer all of your questions about the cost of liposuction surgery. Our board-certified plastic surgeons serve women and men from Woodstock, Acworth, Canton, and other nearby communities.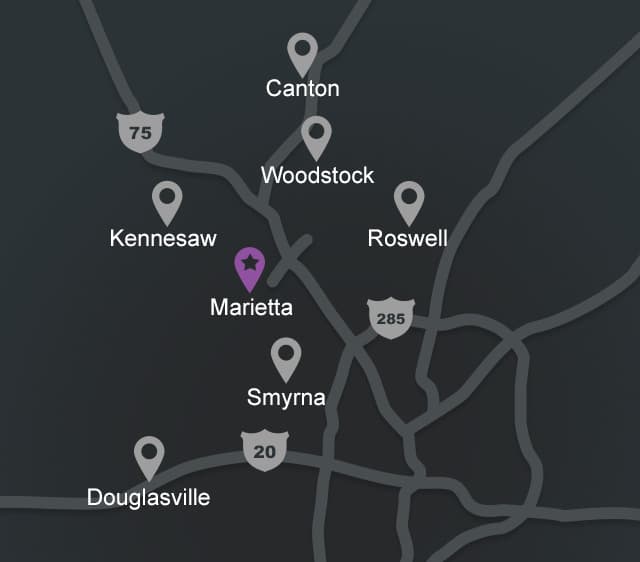 How to Visit Us in Marietta
Because of our top-notch patient care and beautiful results, Plastic Surgery Center of the South has built a strong reputation in the region. If you are interested in visiting our Marietta practice from a nearby community, choose your area below to get easy-to-follow driving directions.
Roswell
Canton
Smyrna
Douglasville
Kennesaw
Woodstock
Back to Top