Plastic Surgery Center of the South
120 Vann Street Northeast #150
Marietta, GA 30060
Phone: (770) 421-1242
Monday-Friday: 9 a.m.–5 p.m.

Thigh, Leg & Buttock Lift
Thigh, Leg & Buttock Lift
If you are self-conscious about the appearance of your lower body and feel it is out of proportion and saggy in comparison to rest of your shape, a thigh or buttocks lift may be just the answer. At Plastic Surgery Center of the South, the goal of our board-certified plastic surgeons is to give you a well-balanced and pleasing aesthetic look. You will find that both the thigh and buttock lift at our practice near Atlanta are very gratifying because these procedures improve both contour and skin tone.
Call us today at (770) 421-1242 to answer your questions or request a consultation online to meet with one of our board-certified plastic surgeons. People visit us for thigh, leg, and buttock lift surgery from Roswell, Smyrna, and Sandy Springs, GA, and surrounding communities.
Thigh Lift

Before & After Photos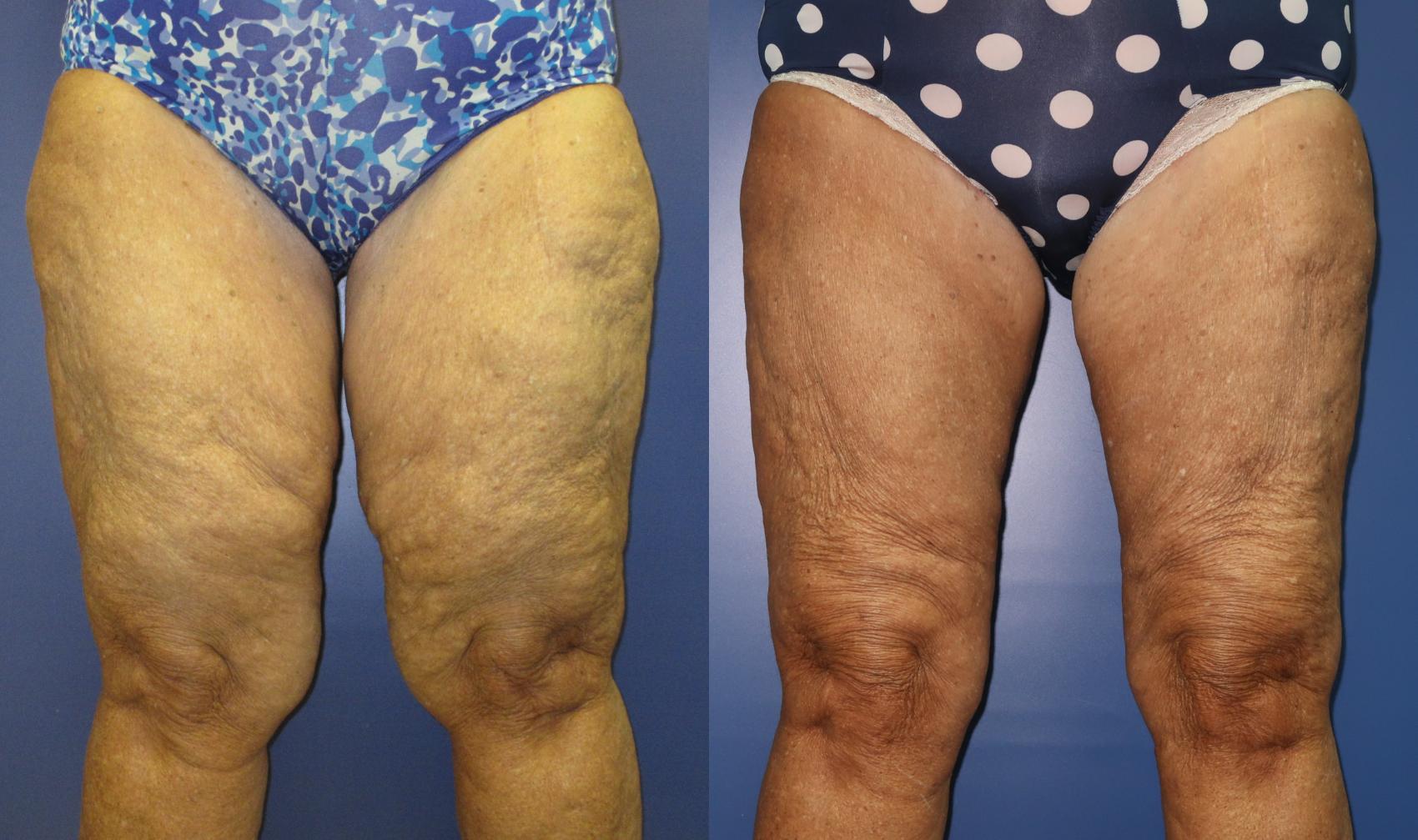 Before & After
Case #265
70-year-old female underwent a revision medial thigh lift with liposuction of the bilateral thighs.
Keep in mind that each patient is unique and your results may vary.
Candidates for a Thigh Lift
Thigh lift is a procedure that predominantly reduces loose skin around the thigh with emphasis on tightening the inner thigh. You may be a candidate if your skin is saggy, flabby and/or dimpled in appearance and have experienced a loss of skin elasticity. The procedure is indicated when your thigh appearance improves dramatically when you lift the lax skin. If you are in relatively good shape but have loose thigh skin and or excessive fat of the thighs that won't respond to diet and exercise this procedure may be for you. By performing tumescent liposuction in conjunction with a thigh lift, our doctors can achieve a remarkably slimmer mid-body appearance for our patients. Variations in the design of the incisions to meet your desires are possible.
A body lift can fix droopiness and sagging of the thighs and buttocks.
Lifting  the inner thighs requires only short incisions extending from the anterior part of the thigh/groin area around to the buttock crease. Lateral or anterior thigh lifts can be performed as a separate procedure if desired. New techniques concentrate on tightening the deep tissues, which gives you a nicer result and reduces downward migration of the inner thigh incision. Your physician will show you what specific procedures are available to solve your individual problem.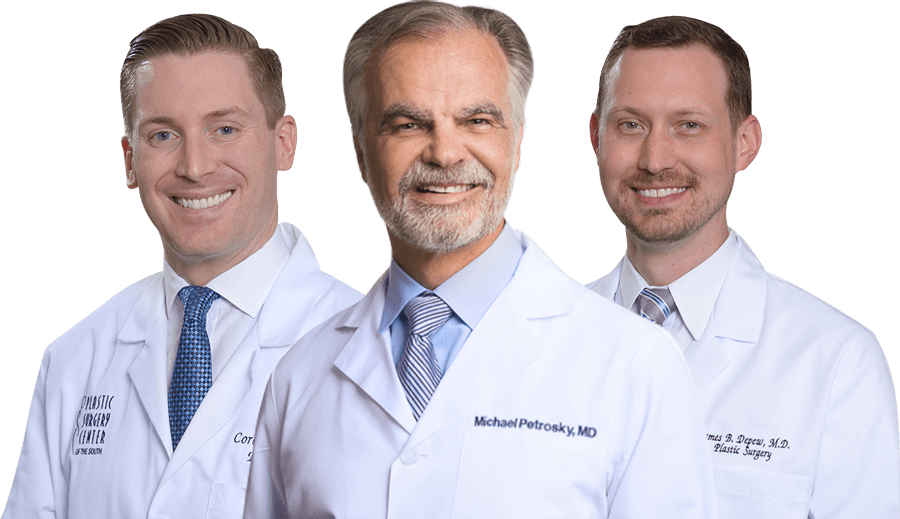 Meet Our Surgeons
Committed to the core values of ethics, integrity, honesty and education, our board-certified plastic surgeons draw patients from Atlanta and across the U.S.
Credentials You Can Trust

Request Your Consultation
An Award–Winning Team
Plastic Surgery Center of the South won Family Life magazine's "Best Of" contest for Canton for 2016, 2018, and 2019, and for Woodstock in 2017. Experience our difference for yourself.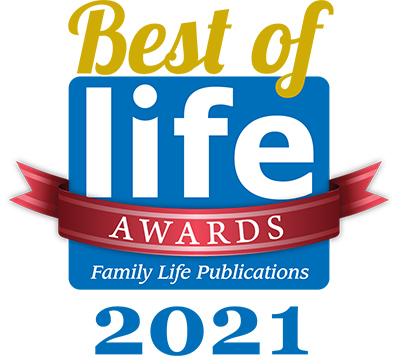 Candidates for a Buttock Lift
Buttock Lift is designed to tighten the skin of the buttock area. The procedure can be performed alone or in combination with another procedure such as thigh lift or tummy tuck. Patients who would like to add volume and enhance the shape of their buttocks may be better candidates for Brazilian butt lift, performed with fat transfer here in Marietta. As we age, our buttocks begin to droop and change shape. If you have excess skin along the buttocks with associated cellulite, you may be a candidate for this surgery. The procedure may incorporate body contouring surgery to further improve body contour. The procedure involves cutting the skin high up on the side of the thigh and buttocks, reducing excess fat and trimming away the excess skin. Incisions are strategically placed so that you can wear most contemporary swim wear and bikini underwear, although the scars may also be visible in some swimsuits.

About the Procedures
Your surgery can be performed as outpatient in our state-certified operating rooms. It will take approximately 2 hours to complete, longer if combined with another procedure. You will be placed in a light dressing; occasionally drains are used to minimize fluid collection. If you have had liposuction in conjunction with your procedure you will be placed in a girdle-like pressure garment. Although walking is possible after surgery, sitting is not encouraged as it places increased tension on the incisions.
Recovering from Body Lift Surgery
The first few days you will feel discomfort which can be controlled easily with medication. The swelling will resolve over several weeks depending on the extent of your surgery. It takes several months for the buttocks to regain a normal feel. Temporary numbness, particularly below the incision is normal. The scar will gradually fade in about 2 to 3 months, but may take as long as 18 months to reach its final appearance. With larger thigh lifts an overnight stay might be required. Most patients can return to work and light physical activity in a week, more vigorous activity must be deferred for about 6 weeks.
Post-operative complications are rare, but with any surgery, there are risks involved. You can reduce your risk of complications by closely following your physicians' instructions before and after the operation. Smoking, among other harmful side effects, decreases the blood flow to the skin and delays healing. A detailed consultation and medical history is required prior to any procedure. Our surgeons always place safety first, and if they do not feel you are a good candidate this will be discussed.
To schedule a consultation at our Marietta, Georgia, office please call us at (770) 421-1242. You can also request your consultation online. We are conveniently located just outside of Atlanta. We welcome patients from all over the state of Georgia as well as across the country. We will be happy to answer any of your questions regarding thigh or buttock lift surgery.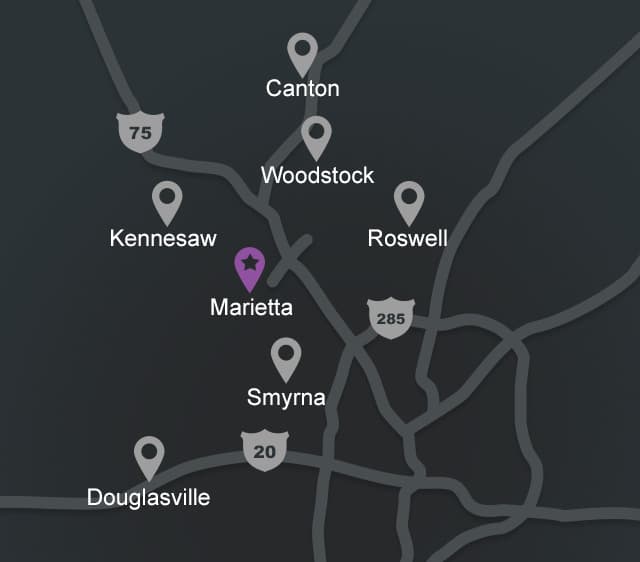 How to Visit Us in Marietta
Because of our top-notch patient care and beautiful results, Plastic Surgery Center of the South has built a strong reputation in the region. If you are interested in visiting our Marietta practice from a nearby community, choose your area below to get easy-to-follow driving directions.
Roswell
Canton
Smyrna
Douglasville
Kennesaw
Woodstock
Back to Top