Plastic Surgery Center of the South
120 Vann Street Northeast #150
Marietta, GA 30060
Phone: (770) 421-1242
Monday-Friday: 9 a.m.–5 p.m.

Facial Sculpting
Would you trust your face to just any plastic surgeon in Atlanta? Facial plastic surgery takes serious thought and can have dramatic results. As you age, the effects from gravity, sun, and daily stress can all affect your appearance. There are many choices today, both surgical and non-surgical, for patients of all ages and needs.
The board-certified plastic surgeons at Plastic Surgery Center of the South have extensive experience and skill performing facial plastic surgery in Marietta. They offer a complete menu of facial cosmetic procedures like eyelid surgery, rhinoplasty, and face lift. Their philosophy is to achieve the most natural results possible based on your own individual needs.
Building a relationship of trust between you and your surgeon is a recipe for success. Call us today at (770) 421-1242 or request a consultation online to visit our practice near Atlanta and find out more about facial plastic surgery.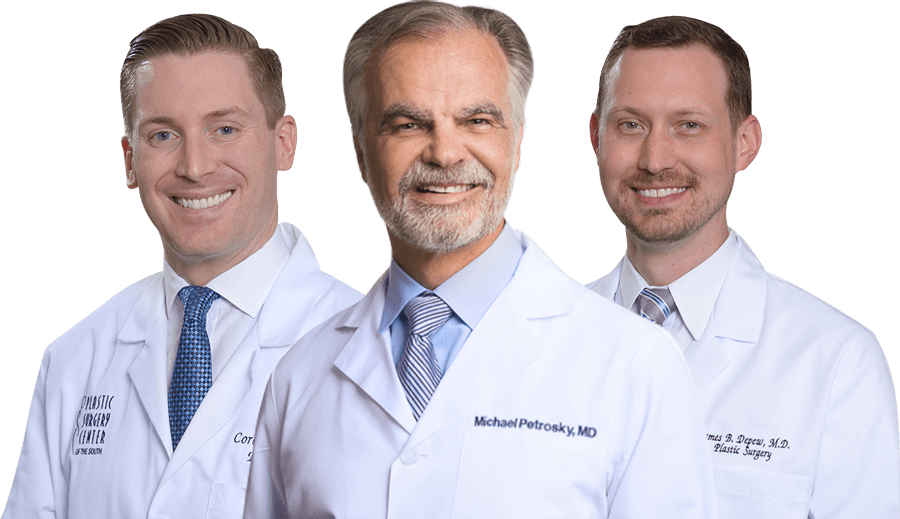 Meet Our Surgeons
Committed to the core values of ethics, integrity, honesty and education, our board-certified plastic surgeons draw patients from Atlanta and across the U.S.
Credentials You Can Trust

Request Your Consultation
An Award–Winning Team
Plastic Surgery Center of the South won Family Life magazine's "Best Of" contest for Canton for 2016, 2018, and 2019, and for Woodstock in 2017. Experience our difference for yourself.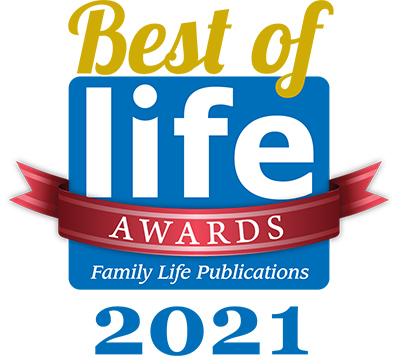 Facelift
A facelift can't stop the aging process, but it can turn back the hands of time. A facelift can dramatically improve your appearance by reducing excess fat, tightening underlying muscles and by redraping the loose skin on your face and neck.
Mini Facelift
The term "mini facelift" refers to the smaller incisions used during the procedure. The incision may be in the shape of an S, beginning near the hairline in front of the ear and ending just behind the earlobe. In other variations of the short scar facelift, the incision ends right at the earlobe, rather than extending to the area behind the ear as it does in a traditional (full) facelift.

Facial surgery can have dramatic results for patients of all ages.
Lower & Upper Eyelid Surgery
Upper and lower eyelid surgery (also known as blepharoplasty) is one of the most popular surgical procedures performed. Puffy bags under your eyes or drooping upper eyelids can make you look more tired and older than you are. By reducing the excess fat and skin on the upper and lower eyelids, you can enjoy a much more rested, youthful appearance.
Forehead Lift
Forehead lift corrects droopy brows or horizontal lines and borrows that can cause you to look angry, sad or tired resulting in a smoother refreshed look to the area above the eyes.
Rhinoplasty
Rhinoplasty or nose surgery can reduce or increase the size of your nose, change the shape of your nose, tip or bridge of nose, change the angle between your nose and your upper lip or change the span of your nostrils. It may also correct birth defects, injuries to the nose, or relieve some breathing problems.
Neck Lift
Neck lift surgery is designed to give better definition to the neckline, lessen wrinkling, and diminish neck banding or "turkey neck". This is a relatively minor procedure for those patients wanting to improve their appearance.
Lip Augmentation
Lip augmentation can give you plumper, fuller lips and is a very popular procedure today. There are many options to enhance your lips or reduce the wrinkles and fine lines around your mouth.
Cheek and Chin Implants
Cheek and chin implants are used to improve and enhance facial contours. By changing the basic shape, implants will help provide a more harmonious balance to your features. Confidence, self-esteem, and an enhanced appearance can all be achieved.
Ear Surgery
Ear surgery known as otoplasty is a procedure used to improve the appearance of the ears by making them more symmetrical and by reshaping any deformed cartilage. Regardless of your age, ear surgery can have a dramatic impact on your lift and self-esteem.
BOTOX® Cosmetic
BOTOX Cosmetic is a simple non-surgical treatment that temporarily smoothes the severe frown lines between the brow, forehead or crow's feet area. BOTOX paralyzes the muscles that cause wrinkles. It usually lasts between 4 – 6 months.
Laser Skin Resurfacing
Laser skin resurfacing helps reduce the appearance of fine lines and wrinkles to damage skin. It minimizes skin irregularities from blemishes, acne scarring, facial scars or uneven pigmentation giving you a fresher, smoother appearance.
Dermabrasion
Dermabrasion also referred to as skin refinishing helps repair the top layers of your skin through a controlled surgical sanding. The abrasive actions improve your skin contour, giving your skin a smoother appearance.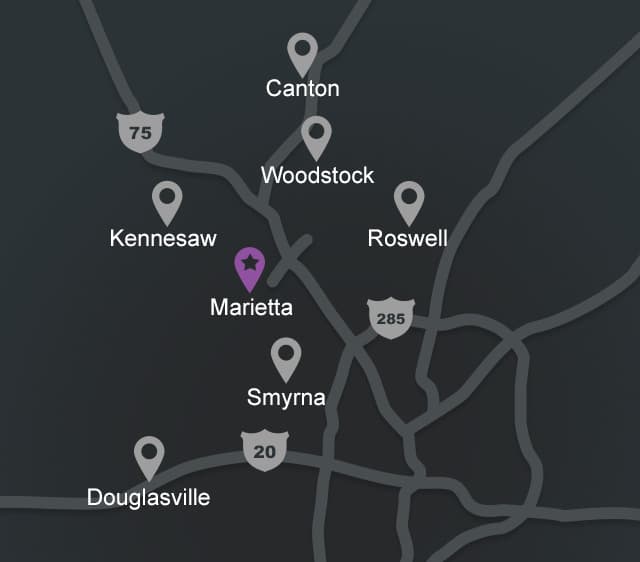 How to Visit Us in Marietta
Because of our top-notch patient care and beautiful results, Plastic Surgery Center of the South has built a strong reputation in the region. If you are interested in visiting our Marietta practice from a nearby community, choose your area below to get easy-to-follow driving directions.
Roswell
Canton
Smyrna
Douglasville
Kennesaw
Woodstock
Back to Top