Plastic Surgery Center of the South
120 Vann Street Northeast #150
Marietta, GA 30060
Phone: (770) 421-1242
Monday-Friday: 9 a.m.–5 p.m.

Ear Surgery
If you are considering ear surgery, Plastic Surgery Center of the South can address and help treat a number of different concerns. Whether it is due to deformity or injury, many people from the Atlanta, Georgia, area have ear surgery (otoplasty). Call us today at  (770) 421-1242 or request a consultation at our Marietta practice to discuss your personal needs with one of our board-certified plastic surgeons.
Candidates for Otoplasty
Otoplasty or "pinning back the ears" is usually done when a person's ears protrude out more than 4/5 of an inch from their head. This plastic surgery procedure is used to improve the appearance of the ears, making them more symmetrical by reshaping any deformed cartilage. If needed, the shape and size of the ear can be changed. Ear surgery to correct excessive protruding of the ears is certainly not a health risk. However, it sometimes is a psychological health risk to a school-aged child due to the ridicule and teasing a child has to endure resulting in tremendous embarrassment and loss of self-esteem.
For the most part, surgery can be done on children between the age of 4 and 14. Ears are almost fully grown by the age of 4. There is nothing more fulfilling than to see a child's dramatic improvement in his/her self-confidence and pride following the surgery. The same can hold true for the adult patient who has dealt with ridicule throughout their lives; making sure only to wear certain hairstyles in an effort to hide their ears or avoiding the pool or ocean so their ears won't be noticed. Regardless of your age, ear surgery can have a dramatic impact on your life and your self-esteem.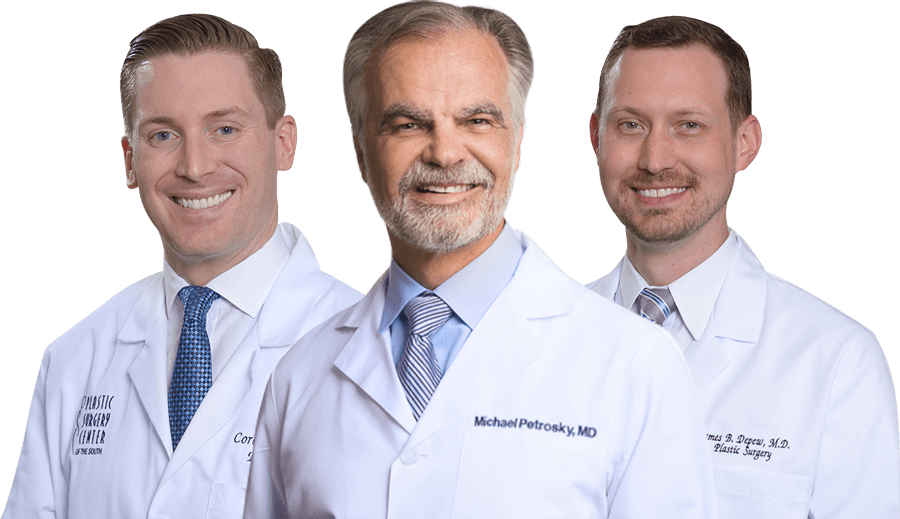 Meet Our Surgeons
Committed to the core values of ethics, integrity, honesty and education, our board-certified plastic surgeons draw patients from Atlanta and across the U.S.
Credentials You Can Trust

Request Your Consultation
An Award–Winning Team
Plastic Surgery Center of the South won Family Life magazine's "Best Of" contest for Canton for 2016, 2018, and 2019, and for Woodstock in 2017. Experience our difference for yourself.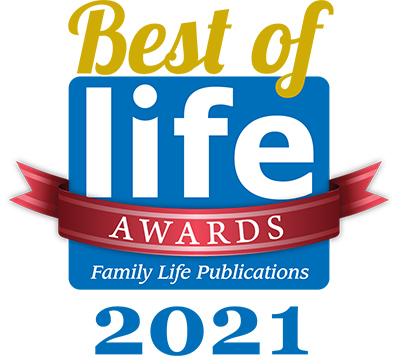 About Ear Surgery
A child's self-confidence and pride can be dramatically improved.
The procedure is normally done in our state-certified operating room as an outpatient. The surgery will take about one in a half or two hours depending on your problem. There are several different techniques used. One of the more common techniques is for one of our Atlanta board-certified plastic surgeons to make a small incision on the back of your ear to expose the ear cartilage. The cartilage that is causing the protrusion will be sculpted and bent back towards the head. Stitches are used to close the incision and help maintain the new shape. Occasionally, a larger piece of cartilage may be removed to provide a more natural-looking fold. Creating a fold in the cartilage makes the ear lie flatter against the head and appear more normal. Your physician at Plastic Surgery Center of the South will go over in detail the technique best suited for you.
Following the procedure your head will be wrapped in a bulky protective dressing. Your ears may throb or ache for a few days, which can be easily relieved by medication. Stitches are removed or dissolved in about a week. Patients are normally back to work or school in a week.

Other Plastic Surgery for the Ears
Other ear problems can include "lop ear", when the tip seems to fold down and forward; "cupped ear", which is usually a very small ear; and "shell ear", when the curve in the outer rim, as well as the natural folds and creases are missing. All these problems can be helped with surgery. We can even build new ears for those who were born without them or who lost them through injury.
Torn or stretched earring holes is another common problem seen. This can result from wearing heavy earrings over a long period of time, or from a traumatic tearing by the earring. This is very easy to correct by numbing the skin and closing the enlarged hole or tear with a few stitches. Your physician can even refine the shape or size of an earlobe if requested.
Long "dangly" earlobes, is a complaint we hear quite often. This can significantly add to the aged appearance of a face. Earlobes can stretch over time and, with the help of gravity, pull them down. This can be easily corrected with a few dissolvable stitches and can be done on its own or in conjunction with a facelift or other facial procedure. You would be surprised how an earlobe reduction can improve the appearance of your face.
Whatever your concern, the physicians at Plastic Surgery Center of the South are more than happy to answer all your questions. To schedule an appointment, please call  (770) 421-1242 or request a consultation online. Plastic Surgery Center of the South welcomes patients from all over Georgia, as well as other states and countries.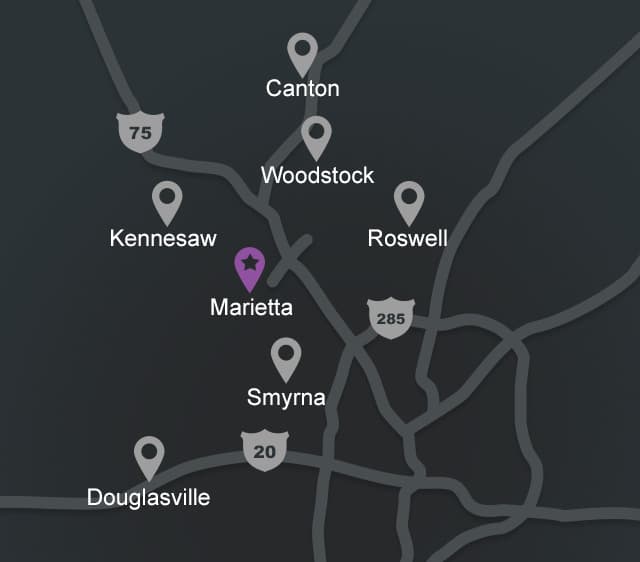 How to Visit Us in Marietta
Because of our top-notch patient care and beautiful results, Plastic Surgery Center of the South has built a strong reputation in the region. If you are interested in visiting our Marietta practice from a nearby community, choose your area below to get easy-to-follow driving directions.
Roswell
Canton
Smyrna
Douglasville
Kennesaw
Woodstock
Back to Top