Plastic Surgery Center of the South
120 Vann Street Northeast #150
Marietta, GA 30060
Phone: (770) 421-1242
Monday-Friday: 9 a.m.–5 p.m.

Body Contouring
If you feel uncomfortable with your appearance, it can be difficult to participate in social, leisure, and even work related activities with confidence. Do you feel that your excess fat and skin inhibit you from doing many of the things you enjoy, such as playing sports, wearing a bathing suit, or dressing up to go out on the town? Body contouring in Atlanta can include a variety of different procedures that improve various areas of your body such as the abdomen, hips, thighs, legs and arms by reshaping and make them more proportioned to the rest of your body. These issues and more can be addressed at our Marietta, Georgia, plastic surgery location serving Atlanta, Smyrna, Roswell, and Sandy Springs, GA, by having a thorough preoperative consultation. The board-certified plastic surgeons at Plastic Surgery Center of the South can help you target stubborn fat deposits and disproportionate body parts that will not respond to diet and exercise with body sculpturing techniques and contouring surgery.
We can give you back that confidence that you deserve. Call us at (770) 421-1242 or request a consultation online if you are ready to improve the way you look and feel about yourself.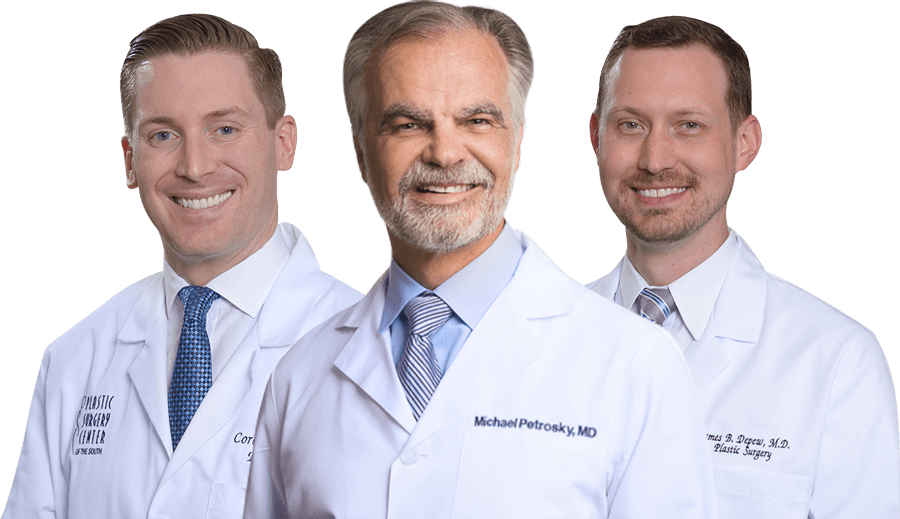 Meet Our Surgeons
Committed to the core values of ethics, integrity, honesty and education, our board-certified plastic surgeons draw patients from Atlanta and across the U.S.
Credentials You Can Trust

Request Your Consultation
An Award–Winning Team
Plastic Surgery Center of the South won Family Life magazine's "Best Of" contest for Canton for 2016, 2018, and 2019, and for Woodstock in 2017. Experience our difference for yourself.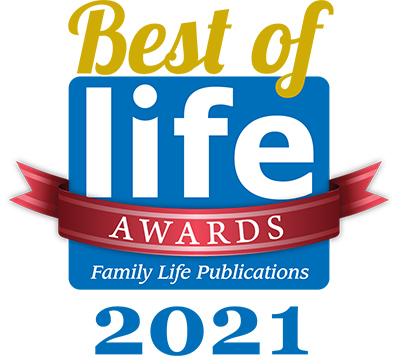 CoolSculpting®
CoolSculpting® is a nonsurgical liposuction alternative for those who want a noticeable reduction in fat around the midsection. With little discomfort and no recovery period, CoolSculpting can help to create definition and slim areas like "love handles," a "muffin top," and rolls on the abdomen, waist, and back. This treatment is not intended to be used as a tool for major weight loss, but it can easily supplement a person's active lifestyle as a relatively painless way to contour the body.
Liposuction
Liposuction is an excellent procedure to sculpt and shape the contours of the body by removing excess fat. For best results, the skin overlying the fat must be fairly elastic, so it can shrink down to compensate for the volume of fat that has been removed. Although, liposuction is not a substitute for proper diet and exercise, it can remove those stubborn areas that do not respond to traditional weight-loss or exercise methods.
Abdominal Etching is geared for the man who wants a narrow waistline and the appearance of a "six-pack" abdomen. Males frequently have a difference in their fat distribution, allowing our physicians to enhance their muscular appearing physiques by doing etching in their abdomen and love handles.
Tummy Tuck
Tummy Tuck is a plastic surgery procedure to remove excess skin and fat from the middle and lower abdomen and to tighten the abdominal skin and often involves tightening the abdominal wall. This can dramatically reduce the appearance of a protruding abdomen or correct the loose, saggy abdominal skin and stretched abdominal wall (frequently due to pregnancy or significant weight changes). The decision to do a mini-tummy tuck verses a full abdominoplasty with internal tightening depends of the patients anatomy and goals and will be discussed in length by your surgeon.
Brazilian Butt Lift
Brazilian butt lift, or BBL, is an appealing option for patients who want to enhance the size or curvature of their buttocks without implants. Instead, your surgeon uses your own unwanted fat, taken from another area of your body via liposuction, to add volume to your butt. This approach, called fat transfer, is popular with Atlanta-area patients because it results in natural softness and shape as well as a pleasant reduction in unwanted fat in your donor area.
Arm Lift
Arm Lift, also known as brachioplasty, removes loose skin and excess fat deposit in the upper arm. With age, the arm skin can become loose and flabby. This procedure will help tighten and smooth the appearance of the upper arm. In some cases, liposuction may be used to improve the appearance of the heavy arm.
Thigh & Buttock Lift
Thigh & Buttock Lift surgery predominantly reduces loose skin around the thigh with emphasis on tightening the inner thigh. Occasionally the incision is extended to also lift the posterior buttock area. The best suited are those in relatively good shape but have loose thigh skin and/or a significant amount of fat on their thighs that won't respond to dieting and exercise. Frequently, patients who need this surgery have experienced a large weight loss and have excess skin left over.
Plastic Surgery After Weight Loss
Plastic Surgery After Weight Loss, also known as a body lift, can consist of any number of body-contouring and breast enhancing procedures to eliminate excess pockets of fat, sagging skin and stretch marks following a major weight loss. Ideal candidates will have lost 100 pounds or more, typically as a result of bariatric or bypass surgery, and should have been at their target weight for at least 1 year. Possible components of the procedure include liposuction, tummy tuck, breast lift, breast reduction and arm, neck, thigh or buttock lift.
To schedule an appointment with one of our board-certified surgeons, please call (770) 421-1242 or request a consultation online. We will be happy to answer any questions you may have regarding any of the procedures outlined above. Our office is conveniently located in Marietta, Georgia, just outside of Atlanta. We welcome patients from all over the state as well as the country.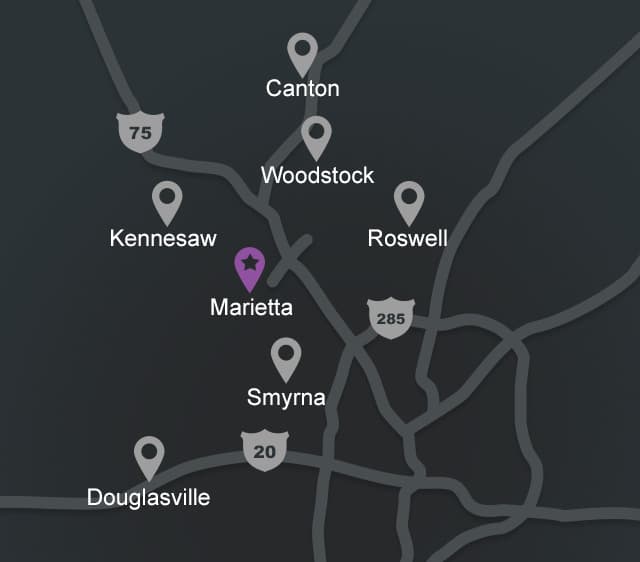 How to Visit Us in Marietta
Because of our top-notch patient care and beautiful results, Plastic Surgery Center of the South has built a strong reputation in the region. If you are interested in visiting our Marietta practice from a nearby community, choose your area below to get easy-to-follow driving directions.
Roswell
Canton
Smyrna
Douglasville
Kennesaw
Woodstock
Back to Top