Plastic Surgery Center of the South
120 Vann Street Northeast #150
Marietta, GA 30060
Phone: (770) 421-1242
Monday-Friday: 9 a.m.–5 p.m.

Skin Rejuvenation Services
Skin Rejuvenation Services
The spa at the Plastic Surgery Center of the South offers a combination of services for aesthetic and medical skincare in Marietta, GA. These treatments are a great nonsurgical option for those who want to postpone the need for a surgical procedure. You can also include making these treatments part of a regular skincare maintenance program to keep your skin looking its best before and after surgery.
Call us today at (770) 421-1242 to learn more about our options in skincare for suburban Atlanta, GA. Or, you can also request a consultation online to meet with our medical aesthetician in person.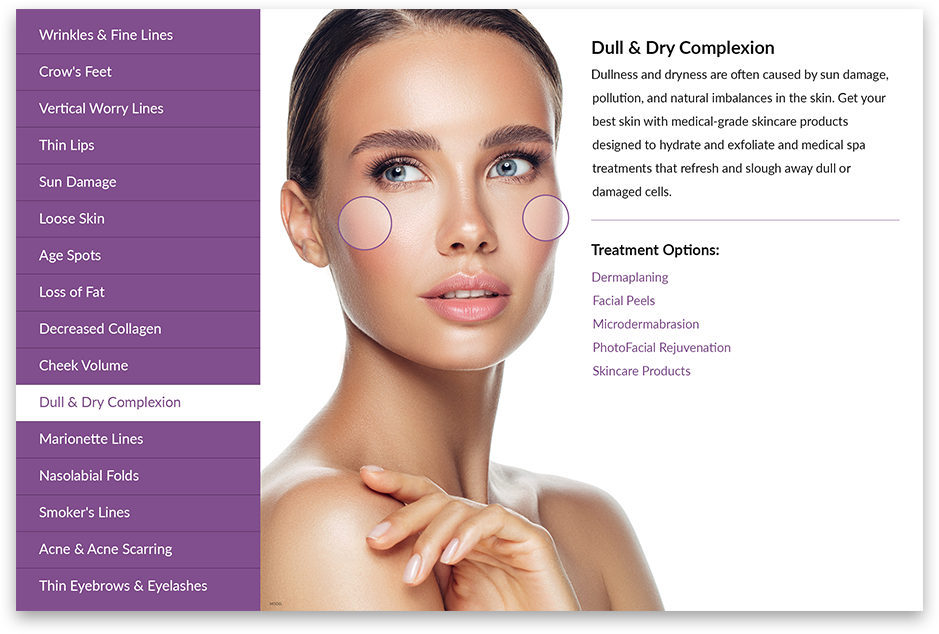 Not Sure
What You Need?
Use our interactive treatment planner to learn about the best medical spa treatments for any cosmetic concern you have. Explore our easy-to-use guide to find out which procedures, products, and services will help you bring your aesthetic goals to life.
Plan Your Treatment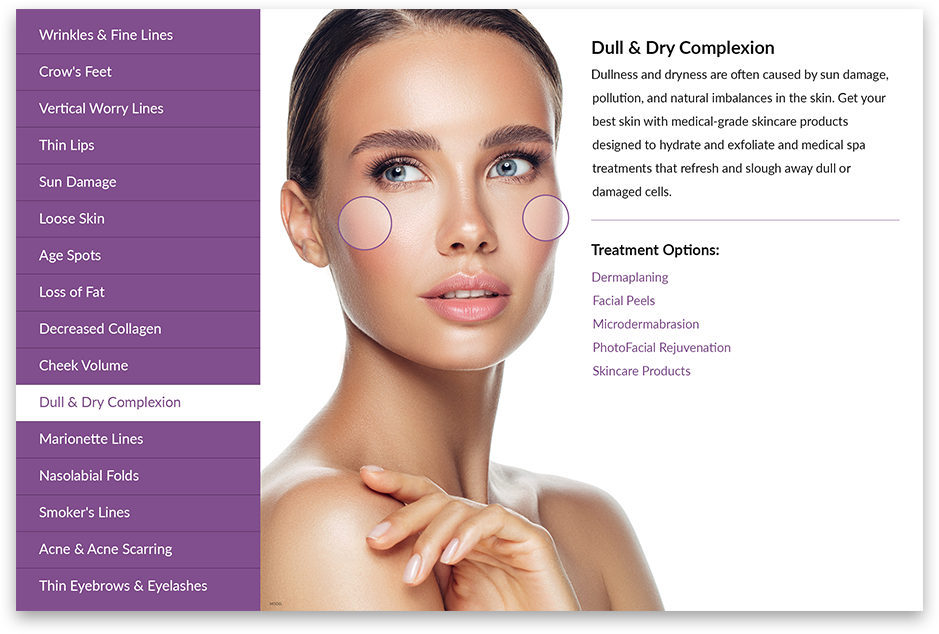 Skin Treatments
ThermiSmooth®
ThermiSmooth is a gentle, noninvasive treatment that uses radiofrequency energy to smooth away lines and wrinkles.
Dermaplaning
Dermaplaning removes dead skin cells and vellus hairs (peach fuzz) using a special surgical blade. The treatment is designed to smooth your skin and stimulate circulation, creating more oxygen and nutrients in the outer layers of the skin and an overall deep exfoliation.
Microblading
Microblading is a semi-permanent tattooing technique that involves making fine strokes with a special pen-like device to fill in sparse or thinning brows.
Microneedling
Microneedling is a minimally invasive treatment that helps rejuvenate lax, thinning skin; softens the appearance of scars, wrinkles, photoaging of the hands and neck, and stretch marks; and improves the overall tone and texture of the skin. Microneedling boosts collagen growth and elasticity in the treated area.
Laser Skin Rejuvenation
Laser skin rejuvenation tightens lax skin and improves the skin's overall texture and tone by minimizing discoloration and damage caused by sun exposure.
Laser Skin Resurfacing
Laser skin resurfacing is a procedure that helps reduce the appearance of fine lines and wrinkles by repairing damaged skin layer by layer. It minimizes skin irregularities such as blemishes, acne scarring, facial scars, and uneven pigmentation.
PhotoFacial (IPL)
PhotoFacial is a treatment that uses gentle but intense pulsed light technology to correct a variety of skin conditions as well as improve the appearance of sun-damaged and aged skin. Our Atlanta skin care clients find that this procedure effectively treats rosacea, brown spots, and broken capillaries and minimizes fine lines.
Microdermabrasion
Microdermabrasion is ideal for anyone wanting to improve their skin's appearance and slow the signs of aging. This is one of the most natural ways to regain your youthful appearance without chemicals, lasers, or surgery.
Thermi®
Thermi is an FDA-cleared, minimally invasive treatment that uses heat generated by radiofrequency energy for skin tightening and vaginal rejuvenation. The versatile treatment platform features specialized applicators, depending on the areas that concern you.
Facial Peels
Facial peels, also known as chemical peels, are a great way to rejuvenate your skin. There is a variety of facial peels available depending upon your needs and concerns. All are designed to improve your overall complexion by restoring healthier-looking skin.
Dermaplaning
Dermaplaning uses a sterile blade to slough off the outer layer of dead skin cells and facial hair or "peach fuzz." The treatment requires no downtime or recovery and reveals fresh, vibrant, smooth skin.
Microblading
Microblading deposits pigment just below the skin to create full, beautifully shaped brows that last for months. It can eliminate the need for brow makeup by correcting asymmetry and filling in gaps left by sparse hairs.
Microneedling
Microneedling with the SkinPen® stimulates natural collagen production by safely creating controlled microinjuries in the skin. This reduces the appearance of acne scars, fine lines and wrinkles, and large pores.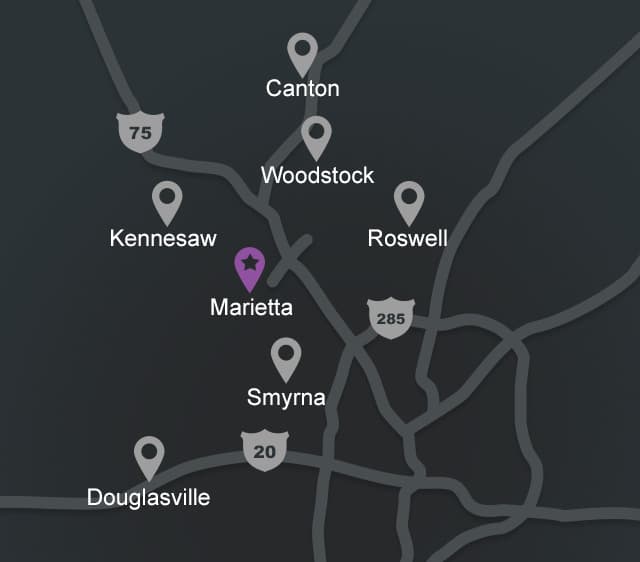 How to Visit Us in Marietta
Because of our top-notch patient care and beautiful results, Plastic Surgery Center of the South has built a strong reputation in the region. If you are interested in visiting our Marietta practice from a nearby community, choose your area below to get easy-to-follow driving directions.
Roswell
Canton
Smyrna
Douglasville
Kennesaw
Woodstock
Back to Top