Plastic Surgery Center of the South
120 Vann Street Northeast #150
Marietta, GA 30060
Phone: (770) 421-1242
Monday-Friday: 9 a.m.–5 p.m.

Breast Enhancement
The metro Atlanta women who visit us for breast enhancement surgery in Marietta, GA, want to improve the size and shape of their breasts. This area of cosmetic surgery encompasses a wide variety of procedures and treats a multitude of concerns. Because these are some of the most personal procedures our board-certified plastic surgeons perform, they make it a priority to ensure each patient feels at ease and comfortable talking openly. Whether you're unhappy with underdeveloped (small) breasts, extremely large breasts, breasts of different sizes, or breasts that have changed over time from pregnancy or age, our surgeons make it possible to have the beautiful breasts you envision for yourself.
To talk with one of our caring board-certified plastic surgeons about the changes you'd like to see, request a consultation using our online form or call us at (770) 421-1242.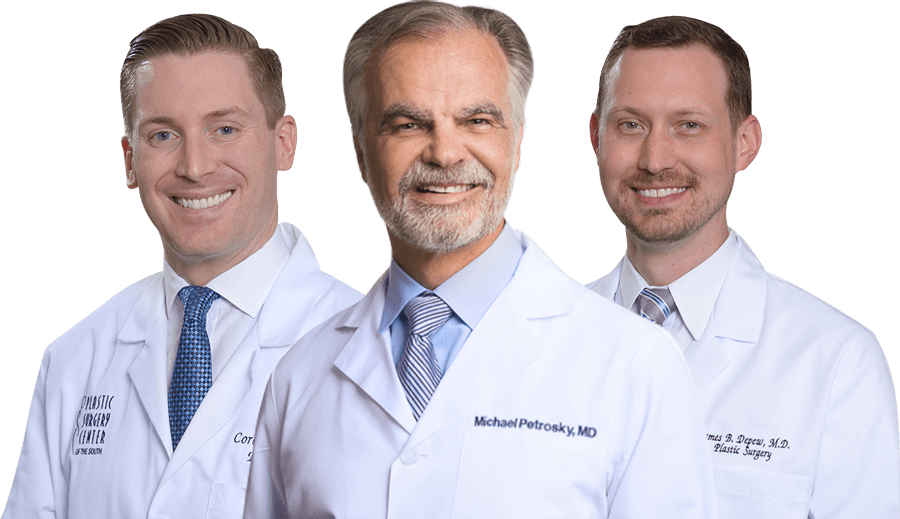 Meet Our Surgeons
Committed to the core values of ethics, integrity, honesty and education, our board-certified plastic surgeons draw patients from Atlanta and across the U.S.
Credentials You Can Trust

Request Your Consultation
An Award–Winning Team
Plastic Surgery Center of the South won Family Life magazine's "Best Of" contest for Canton for 2016, 2018, and 2019, and for Woodstock in 2017. Experience our difference for yourself.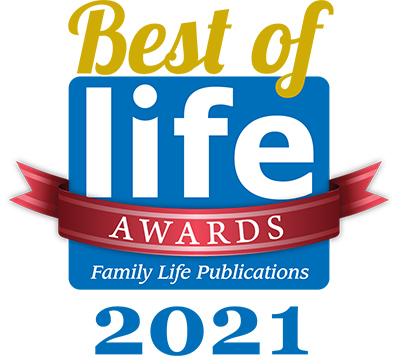 Breast Augmentation
Breast augmentation surgery is one of the most popular plastic surgery procedures performed at our office and around the world. It offers you many options for changing the size and shape of your breast. It involves the placement of a breast implant to increase breast volume. There are many choices you must consider when selecting your breast implants, including size and type of implant, location of the implant (above or below the muscle), and the location of the incision. The newest silicone gel implants as well as saline are all available at our office. The choice of implants also influences the cost of breast augmentation. Your surgeon at Plastic Surgery Center of the South will discuss in length all your choices and together you will create the most aesthetic look for you based on your anatomy and desires.
Breast Lift
Breast lift also known as mastopexy is used to lift and reshape breast that sag due to age, child birthing or that have an unusual shape. We also see young patients with naturally droopy breasts. Women wanting a more "perky" look will love what a breast lift can do for them. It can be done with or without the use of implants depending on your existing breast tissue.
Breast Reduction
Breast reduction is a procedure for women who want to reduce the size of their large breasts by removing fat, breast tissue and skin, and redesigning the breast into a more pleasing shape and size. If you are troubled by very large, sagging breasts that restrict your activities and cause back pain, rashes or shoulder grooving from your bra, this is the surgery you may be interested in. In our young teenage patients, large breasts can be a problem, not only physically, but also psychologically.
Male Breast Reduction
Male breast reduction (gynecomastia surgery) provides a masculine chest shape by reducing the size and amount of male breast tissue. Development of male breasts can be emotionally and psychologically difficult for the male patient of all ages, causing low self-esteem and restricted social activities. Changes in their personality after surgery is dramatic.
Breast Reconstruction
Breast reconstruction due to the loss of a breast from cancer or other disease is a severe emotional loss. Your physician at Plastic Surgery Center of the South will be by your side the entire time not only to replace the breast, but to begin the emotional healing. A reconstructed breast can be similar in form and appearance of a natural breast. Various techniques including implants, tissue expansion, as well as your own tissue depending on your own situation.
Nipple and areola surgeries are commonly requested procedures. If you have inverted (inward pointing) nipples and need them repaired or are interested in reducing the size of the areola or correction of asymmetric areolas our physicians will be happy to discuss your individual needs or concerns.
To schedule an appointment with one of the board-certified plastic surgeons at Plastic Surgery Center of the South please call (770) 421-1242 or request a consultation online. They will be happy to answers any questions you may have regarding breast surgery. Our facility conveniently located in Marietta, Georgia welcomes patients from all over Atlanta as well as other states and countries.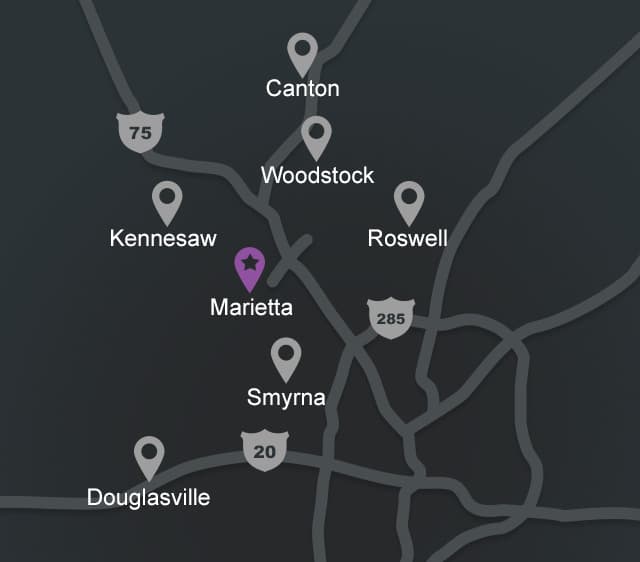 How to Visit Us in Marietta
Because of our top-notch patient care and beautiful results, Plastic Surgery Center of the South has built a strong reputation in the region. If you are interested in visiting our Marietta practice from a nearby community, choose your area below to get easy-to-follow driving directions.
Roswell
Canton
Smyrna
Douglasville
Kennesaw
Woodstock
Back to Top