Plastic Surgery Center of the South
120 Vann Street Northeast #150
Marietta, GA 30060
Phone: (770) 421-1242
Monday-Friday: 9 a.m.–5 p.m.

Brazilian Butt Lift
Although fashion and beauty trends come and go, the ultra-feminine hourglass figure seems to be always in vogue. At Plastic Surgery Center of the South in Marietta, we achieve this outcome for thousands of patients each year by incorporating fat transfer techniques into a procedure called Brazilian butt lift surgery. People from Atlanta, Smyrna, Roswell, Sandy Springs, GA, and surrounding areas can use their own unwanted fat to add sexy, soft volume to their buttocks.
People from all over Georgia visit Plastic Surgery Center of the South to help reveal their best bodies. See why when you request a consultation online or call us at (770) 421-1242.
Candidates for Brazilian Butt Lift
Brazilian butt lift, or BBL, is a specialized procedure that uses your own unwanted fat to give you the contours you desire. Although it's suitable for many people, the best candidates are people who agree with one or more of the following statements:
You have enough unwanted "donor fat" to use and are within a healthy weight range.
You feel that your natural buttocks don't match the proportions of the rest of your body.
Your buttocks are drooping, saggy, or flat.
You cannot correct the issue with reasonable diet or exercise adjustments.
If you're considering BBL to refine your contours after a significant weight loss, it's important to finish losing weight before undergoing surgery. Additional significant weight loss after BBL can alter the results and potentially require revisionary surgery in the future. During your consultation, one of our board-certified plastic surgeons will discuss all your body contouring and weight loss goals with you to help you determine your eligibility for surgery.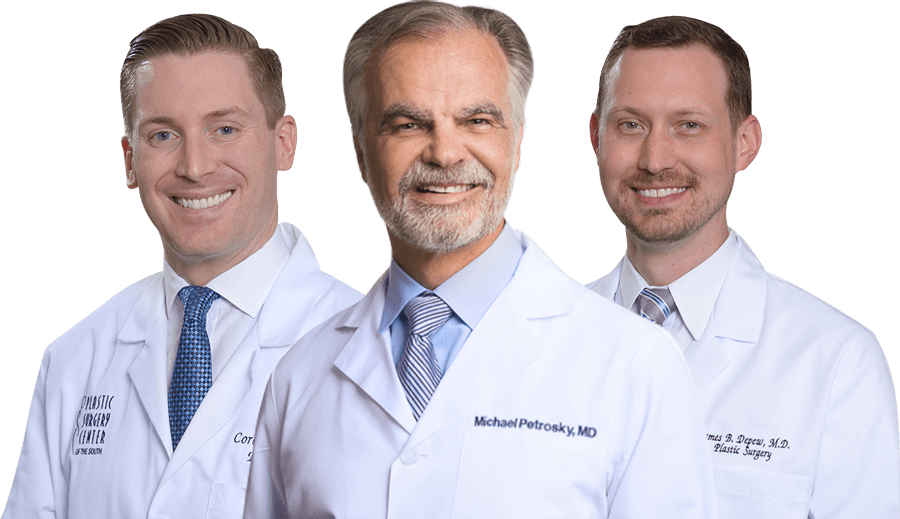 Meet Our Surgeons
Committed to the core values of ethics, integrity, honesty and education, our board-certified plastic surgeons draw patients from Atlanta and across the U.S.
Credentials You Can Trust

Request Your Consultation
An Award–Winning Team
Plastic Surgery Center of the South won Family Life magazine's "Best Of" contest for Canton for 2016, 2018, and 2019, and for Woodstock in 2017. Experience our difference for yourself.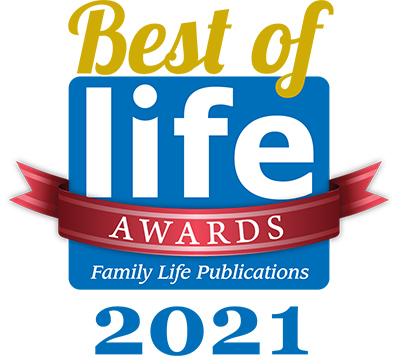 Your Procedure
Your BBL is performed while you are under general anesthesia in 1 of our 2 state-certified surgical suites. Depending on the significance of your procedure, you may be in surgery from 1 to 5 hours. During your consultation, your surgeon will give you a more specific overview of your process.
Once you are fully anesthetized, your surgeon performs a gentle form of liposuction on your donor area — typically your abdomen, back, waist, or thighs, where unwanted fat tends to accumulate. This approach amplifies your results by making your abdomen, waist, or thighs appear smaller while your buttocks are enhanced. Your surgeon uses a specialized technique to purify the fat so that as many healthy, viable fat cells are transferred as possible.
Finally, he adds the fat to your buttocks through small injections, carefully shaping it to give you the rounded, symmetrical results you want. After evaluating your buttocks and donor area to ensure they look their best, your surgeon closes your incisions.
Recovery & Results
In most cases, buttock augmentation is an outpatient procedure, which means you leave our suburban Atlanta practice and head home shortly after you wake up from anesthesia. However, you'll still feel groggy and will need to keep weight off your buttocks, so it's important that you have a friend or family member to drive you home after surgery and stay with you for the next day or so.
Tenderness and discomfort are typical for the first 48 hours after surgery, although prescribed medication helps significantly. It's important to avoid putting excessive pressure on your buttocks for several days. In general, this means lying on your stomach or sides when you're at rest. Our surgeons recommend taking short, easy walks as soon as possible.
You'll be able to shower the day after surgery and return to work within approximately 1 to 2 weeks. If your job requires long periods of sitting, you may need to bring a special pillow to the office to keep unnecessary pressure off your buttocks. As the weeks and months progress, your comfort level will get back to normal, and your smooth, attractive results will become clear.
Brazilian Butt Lift FAQ
Can I combine my BBL with other procedures?
It depends. Because patients need to keep weight off their buttocks after BBL, it may be necessary to undergo additional procedures at an alternate time. Your surgeon can help you create a plan that safely achieves your desired results. However, you may undergo more significant liposuction during your BBL to further enhance your results. BBL may also be combined with lower body contouring procedures.
How long will my results last?
The longevity of your results depends on a few different factors. In general, the results of this surgery are long lasting. The fat cells that are removed using liposuction are gone forever, and the injected fat that gets a blood supply lasts indefinitely. You can maintain your results by avoiding significant weight fluctuations and following your surgeon's instructions before and after surgery.
What precautions should I take during recuperation?
It's very important to keep pressure off your buttocks in the immediate days after surgery. This allows the transplanted fat to settle properly for symmetrical and long-lasting results. Although it's important to resume light movement as soon as you feel ready, don't strain yourself while you recuperate. Be sure you have a supportive friend or family member who is willing to help you with errands and housework. Each surgery is different, so be sure to follow your surgeon's specific instructions closely.
If you're ready to learn what Brazilian butt lift can do for you, request a consultation online or call Plastic Surgery Center of the South at (770) 421-1242.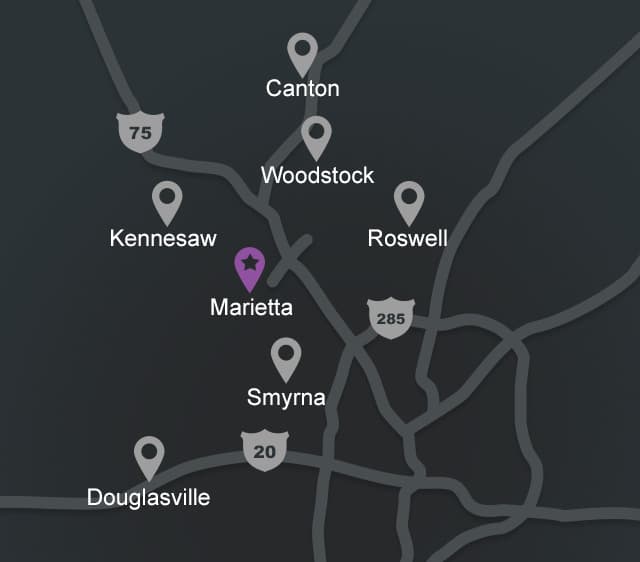 How to Visit Us in Marietta
Because of our top-notch patient care and beautiful results, Plastic Surgery Center of the South has built a strong reputation in the region. If you are interested in visiting our Marietta practice from a nearby community, choose your area below to get easy-to-follow driving directions.
Roswell
Canton
Smyrna
Douglasville
Kennesaw
Woodstock
Back to Top