Plastic Surgery Center of the South
120 Vann Street Northeast #150
Marietta, GA 30060
Phone: (770) 421-1242
Monday-Friday: 9 a.m.–5 p.m.

Mini Facelift
Many women and men are troubled by the sagging, tired appearance that their faces have taken on with age. Although our board-certified plastic surgeons can correct multiple signs of facial aging with a full facelift, many people from Atlanta, Smyrna, Roswell, and Sandy Springs, GA, and other nearby communities do not want the downtime, cost, or incisions associated with this procedure. At Plastic Surgery Center of the South, patients have a less invasive option for restoring a more youthful appearance in the mini facelift in Marietta.
If you would like to discuss your facial rejuvenation options, request a consultation online or call us today at (770) 421-1242 to schedule your appointment.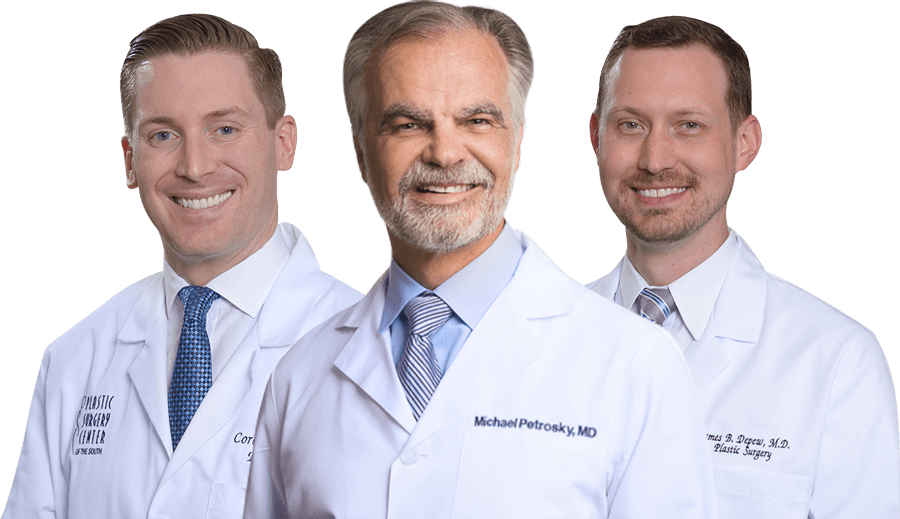 Meet Our Surgeons
Committed to the core values of ethics, integrity, honesty and education, our board-certified plastic surgeons draw patients from Atlanta and across the U.S.
Credentials You Can Trust

Request Your Consultation
An Award–Winning Team
Plastic Surgery Center of the South won Family Life magazine's "Best Of" contest for Canton for 2016, 2018, and 2019, and for Woodstock in 2017. Experience our difference for yourself.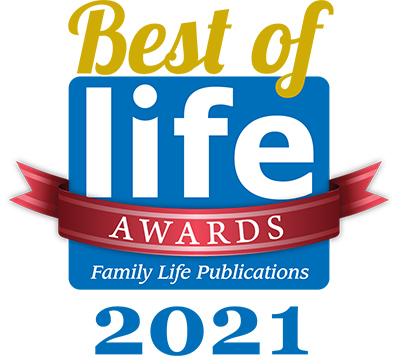 About the Mini Facelift
Often referred to as an S-lift, MACS lift, short scar facelift, limited incision facelift, weekend facelift, lunch time lift, or band-aid lift, the mini facelift offers significant, lasting results with smaller incisions and less downtime than a traditional facelift.
Incision Types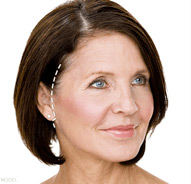 SMAS Incision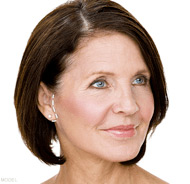 Short Scar Incision
The incision may be in the shape of an S, beginning near the hairline in front of the ear and ending just behind the earlobe. In other variations of the short scar facelift, the incision ends right at the earlobe, rather than extending to the area behind the ear as it does in a traditional (full) facelift.
Are you a candidate?
You may be a good candidate for a mini facelift if:
You are in generally good health.
You are bothered by a mild to moderate amount of sagging or laxity, especially along the lower face and jawline.
You wish to spend only a minimal amount of time recuperating at home.
You are a nonsmoker.
A mini facelift at our metro Atlanta practice can typically be performed using local anesthesia, which is less expensive and requires a shorter recovery period than general anesthesia. Through the small incision, the underlying tissue is lifted to a more youthful position and the skin is tightened. The result is a smoothing of smile lines and wrinkles in the lower face and a firmer, more youthful-looking jawline.
Individuals with more pronounced, extensive signs of facial aging may need a full facelift to achieve the improvement they desire. Or, for those with sagging jowls, excess fat, and loose skin under the chin, a neck lift or liposuction may be necessary. Our surgeons are experienced with all these techniques and can discuss your options.
Recovery and Results
The more limited nature of a mini facelift means reduced bruising and swelling, which reduces discomfort and recovery time. While recovery from a traditional facelift may take several weeks, recovery from a mini facelift may take only a few days. One of the benefits of this approach is that patients who choose the mini facelift can wear their hair up without the visible scarring that sometimes comes with facelift surgery.
Although a mini facelift can take years off your appearance, results are not as dramatic as those we see with a full facelift. The mini facelift is designed to correct the earlier signs of aging, helping you to "turn back the clock," but it cannot stop the aging process. The results should last for many years, but the longevity will depend on many factors including lifestyle, age, and heredity.

Frequently Asked Questions
What will my scars look like?
Although every type of surgery produces scars, those of the mini facelift are quite discreet thanks to their placement around the ears. In general, incisions fade significantly to flat, pale marks that aren't noticeable. To further reduce your risk of unnecessary scarring, keep your incisions well protected from sunlight as they heal.
How long will my results last?
Although mini facelift patients can expect to enjoy their new faces for quite some time, the results of mini facelift are not as long-lasting as those of a traditional facelift. This is because a traditional facelift adjusts deeper layers of tissue. However, you can expect to see a tighter, more improved look for several years before you may wish to undergo revisionary surgery.
Are there non-surgical alternatives?
Yes. Although non-surgical treatments can't produce results that are as extensive as a facelift or mini facelift, we offer some excellent anti-aging facial treatments that can rejuvenate your look. injectable treatments including fillers, BOTOX® Cosmetic, and fat transfer are popular in Atlanta. Additionally, skin rejuvenation services are temporary ways to boost facial volume, reduce wrinkles, and improve your complexion for a younger look.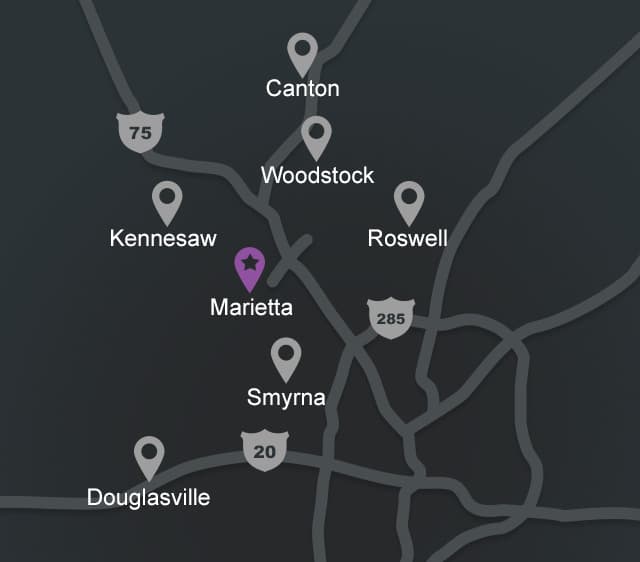 How to Visit Us in Marietta
Because of our top-notch patient care and beautiful results, Plastic Surgery Center of the South has built a strong reputation in the region. If you are interested in visiting our Marietta practice from a nearby community, choose your area below to get easy-to-follow driving directions.
Roswell
Canton
Smyrna
Douglasville
Kennesaw
Woodstock
Back to Top