Plastic Surgery Center of the South
120 Vann Street Northeast #150
Marietta, GA 30060
Phone: (770) 421-1242
Monday-Friday: 9 a.m.–5 p.m.

Why Our Atlanta Patients Love Us
Why Our Atlanta Patients Love Us
At Plastic Surgery Center of the South in Marietta, we're just minutes from downtown Atlanta, but our cosmetic surgery and med spa patients find that the personalized service and quality of care are light years beyond what they experience in the city.
Some people like the discretion of a practice outside the city, while others are drawn to our reputation for superior safety, care, and results. Whatever your motivation, we think you'll find a visit to our office well worth the short drive.
Less Hectic, More Personal
We understand that you have your choice of plastic surgeons in Atlanta. So why visit us in Marietta for your surgical or nonsurgical transformation? Our discreet location near Kennestone Hospital gives you the privacy you want without sacrificing your access to top-tier care. Parking at our facility is abundant, close, and free, with no tickets to validate. This alone is incentive enough for many of our Atlanta patients.
With multiple board-certified plastic surgeons under a single roof, our patients enjoy superior care that balances the newest techniques with old‐fashioned hospitality and warm bedside manner. We never want you to feel rushed through your appointment or misunderstood during your consultation. We take the time to listen to your unique story and guide you through your options for looking your best.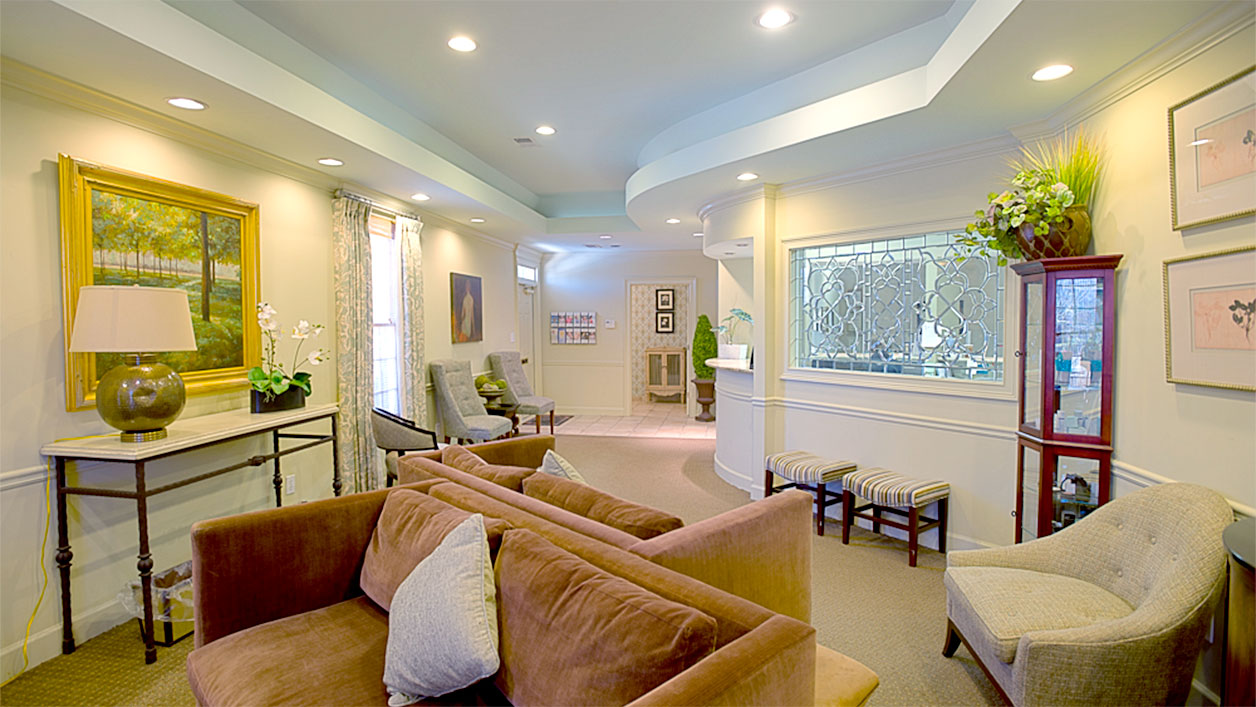 Worth the Drive
Additionally, our suburban location means lower overhead, which enables us to pass along cost savings to you. Our prices tend to be more competitive than what you'll find at many Atlanta plastic surgery practices. We also offer a number of payment and financing options to make it easy to pay for your procedure.
Make the Most of Marietta
Marietta is a vibrant town, rich in natural beauty and history. Just 18 miles northwest of Atlanta, the county seat of Cobb County offers small‐town charm and hospitality with all the amenities one would expect from an urban community. Marietta offers something for everyone, whether you're looking for food, entertainment, art and culture, history, shopping, or just a break from the hustle and bustle of the city.
Things to Do
---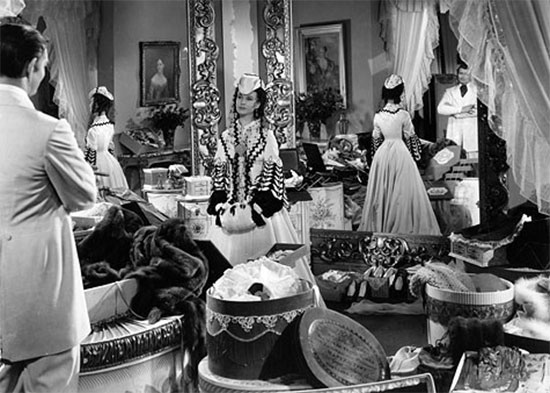 The Marietta Gone With the Wind Museum
18 Whitlock Ave.
Marietta, GA 30064
Phone: (770) 794-5576
Take a step back in time at The Marietta Gone With the Wind Museum, a must for any fans of the epic novel or film. View real costumes and props, see some of Margaret Mitchell's own copies of the book, and more.
---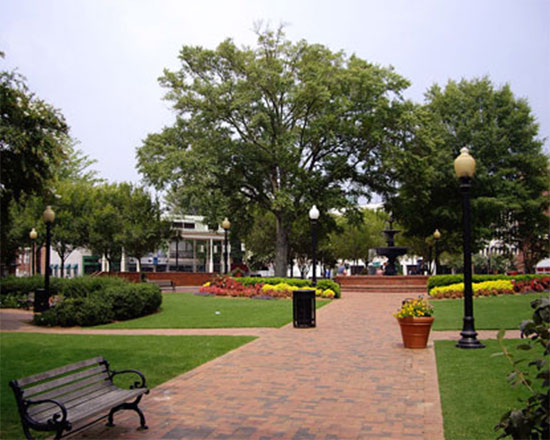 Marietta Square
50 Park Square
Marietta, GA 30060
The town square is alive and well in downtown Marietta. Marietta Square is the heart of our city, serving as an event space, meeting place, and more for generations. Framed by some of our favorite shops and restaurants, the square is a true piece of small‐town Americana.
Lodging Near Our Office
---
Hilton Atlanta/Marietta Hotel & Conference Center | 2.3 miles
500 Powder Springs Street
Marietta, GA 30064
Phone: (770) 427-2500
---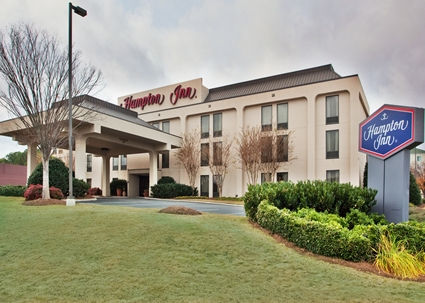 Hampton Inn | 3.9 miles
455 Franklin Gateway SE
Marietta, GA 30067
Phone: (770) 425-9977
---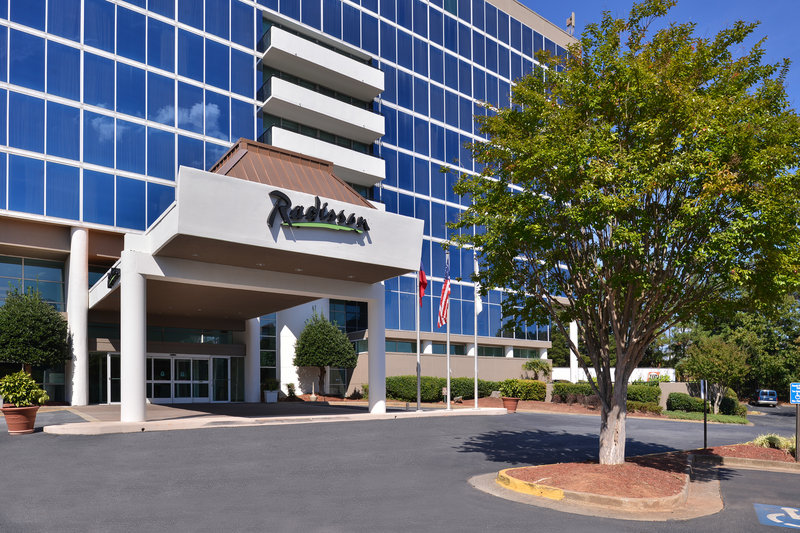 Radisson Hotel Atlanta-Marietta | 6.5 miles
1775 Parkway Place SE
Marietta, GA 30067
Phone: (770) 420-3533
Let the experienced plastic surgeons at Plastic Surgery Center of the South make your visit to Marietta worthwhile. Request your consultation online, or call us at (770) 421-1242 to schedule your visit.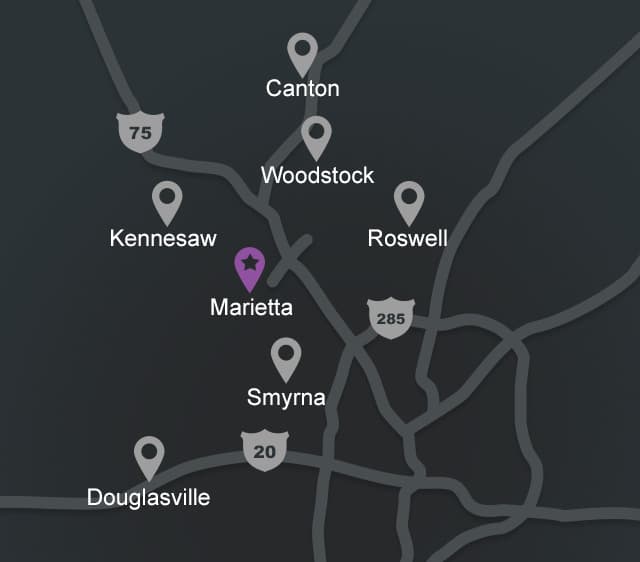 How to Visit Us in Marietta
Because of our top-notch patient care and beautiful results, Plastic Surgery Center of the South has built a strong reputation in the region. If you are interested in visiting our Marietta practice from a nearby community, choose your area below to get easy-to-follow driving directions.
Roswell
Canton
Smyrna
Douglasville
Kennesaw
Woodstock
Back to Top