Plastic Surgery Center of the South
120 Vann Street Northeast #150
Marietta, GA 30060
Phone: (770) 421-1242
Monday-Friday: 9 a.m.–5 p.m.

Other Med Spa Services
In order to provide a comprehensive selection of beauty options, we also offer a variety of less-intensive med spa services for people from Woodstock and Roswell, GA, and other nearby communities. These medical spa procedures are the perfect complement to a plastic surgery procedure or nonsurgical treatment. And because each is performed by one of our trained medical professionals, you can expect the same quality results for which the Plastic Surgery Center of the South is known.
Learn more about your med spa options at our practice in Marietta, Georgia, by calling (770) 421-1242 to make an appointment. You can also request a consultation online.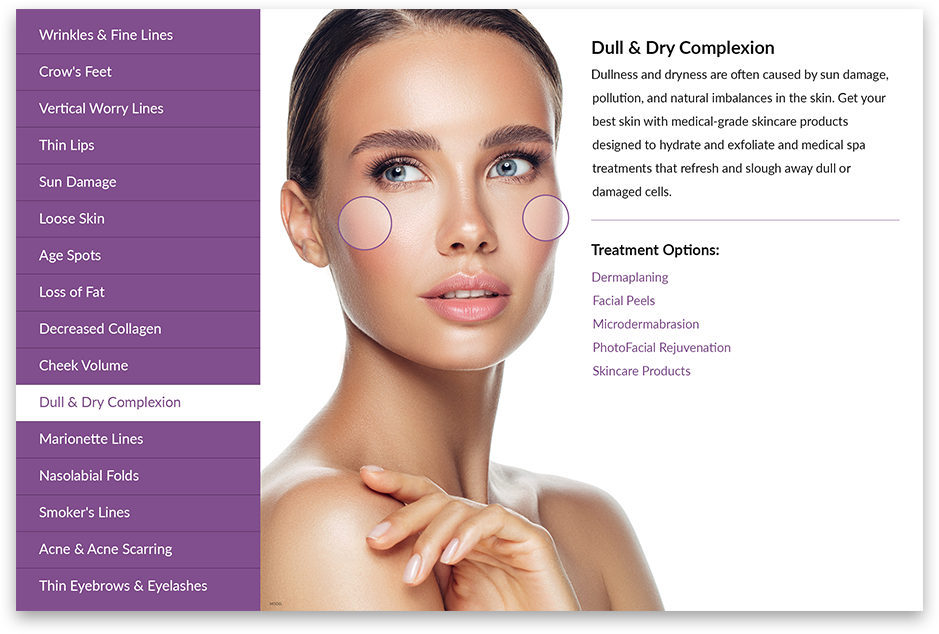 Not Sure
What You Need?
Use our interactive treatment planner to learn about the best medical spa treatments for any cosmetic concern you have. Explore our easy-to-use guide to find out which procedures, products, and services will help you bring your aesthetic goals to life.
Plan Your Treatment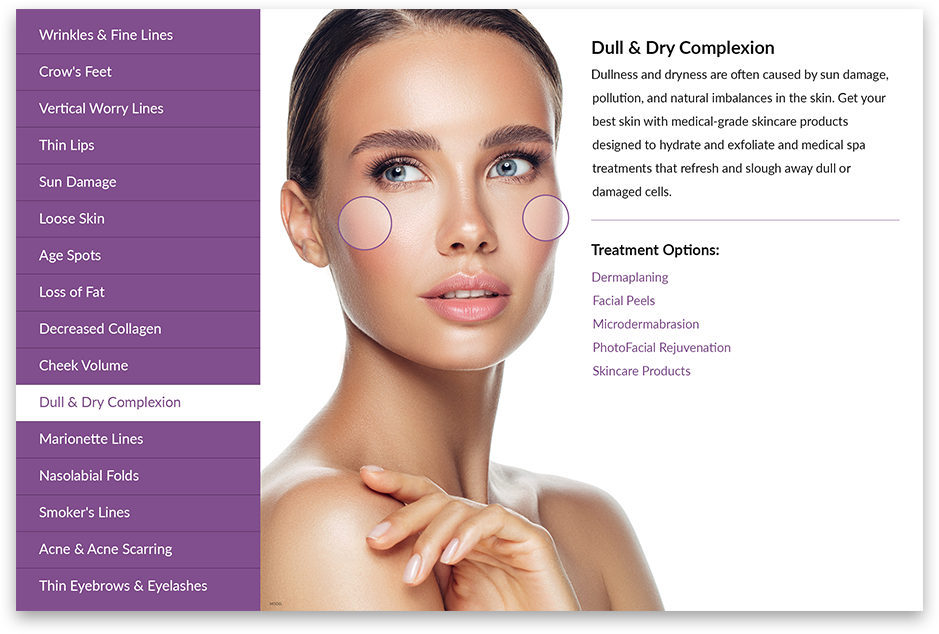 Get the Look
Try one of the treatments listed below to add final touches to your transformation.
Imagine having thick, full, dark lashes without the need for mascara. With the eyelash-enhancing serum LATISSE, that's exactly what you get. By applying a thin layer of the product to your lash line daily, you'll have luscious lashes in as little as 8 weeks.
This semi-permanent medical tattooing procedure fills in or recreates the eyebrows by making light strokes of a special pen-like device into the skin.
Lymphatic massage is a gentle, deep, relaxing fingertip massage pressing the various lymph nodes to facilitate the drainage of congested, sluggish lymph fluid. This procedure can promote healing and reduce swelling and inflammation.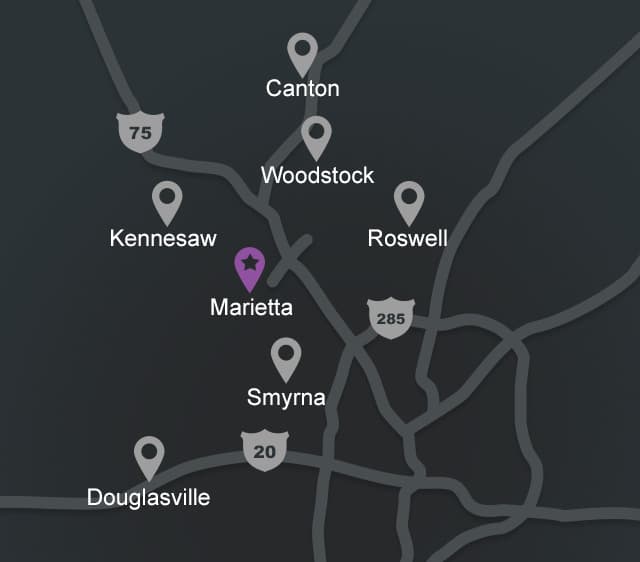 How to Visit Us in Marietta
Because of our top-notch patient care and beautiful results, Plastic Surgery Center of the South has built a strong reputation in the region. If you are interested in visiting our Marietta practice from a nearby community, choose your area below to get easy-to-follow driving directions.
Roswell
Canton
Smyrna
Douglasville
Kennesaw
Woodstock
Back to Top