Plastic Surgery Center of the South
120 Vann Street Northeast #150
Marietta, GA 30060
Phone: (770) 421-1242
Monday-Friday: 9 a.m.–5 p.m.

Cheek & Chin Implants
Our physicians often use facial implants for Atlanta area patients who want to improve and enhance their facial contours. By changing the basic shape and proportion of your face, implants will help provide a more harmonious balance to your features.
Confidence, self-esteem and an enhanced appearance can all be achieved. If you are considering chin or cheek implants in metro Atlanta, call us today at  (770) 421-1242 or request a consultation online to see if implants are the right choice for you.
About Chin Implants
Chin augmentation or chin implants can have a surprisingly positive impact to the appearance of your nose – strengthening your profile by making a weak chin more prominent or by building up a receding chin. Insertion of a chin implant may take 30 minutes up to an hour. After placing a short incision under your chin or inside your mouth, your board-certified plastic surgeon places a chin implant directly on your chin bone. During the procedure, your surgeon will select the proper size and shape implant to enhance your appearance.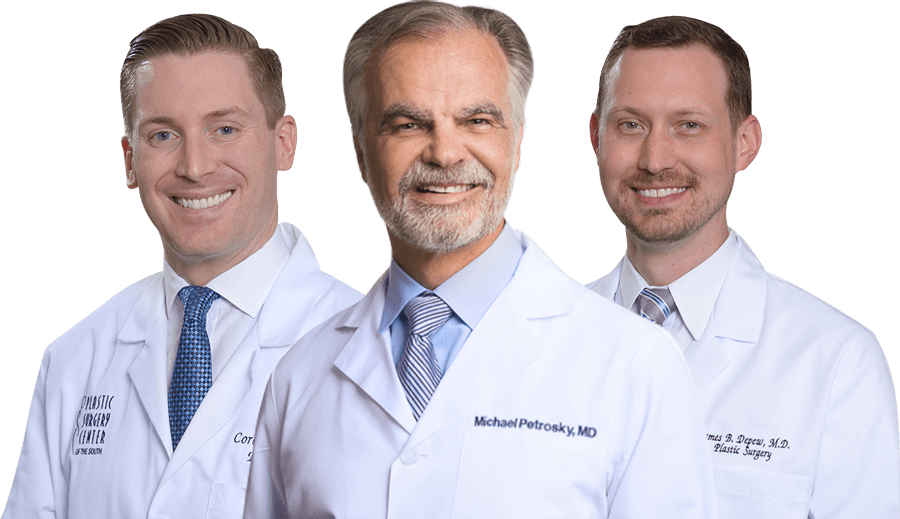 Meet Our Surgeons
Committed to the core values of ethics, integrity, honesty and education, our board-certified plastic surgeons draw patients from Atlanta and across the U.S.
Credentials You Can Trust

Request Your Consultation
An Award–Winning Team
Plastic Surgery Center of the South won Family Life magazine's "Best Of" contest for Canton for 2016, 2018, and 2019, and for Woodstock in 2017. Experience our difference for yourself.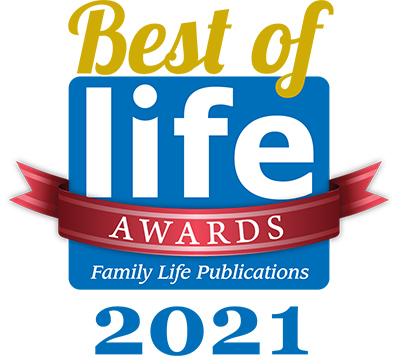 Facial implants are used to improve and enhance facial contours
About Cheek Implants
Cheek augmentation or cheek implants give fullness to flat cheekbones. The mature patient may choose to have an implant placed over the cheekbones to help restore a youthful appearance. Implants may also be used to fill out a face that appears sunken or tired. Implants can be placed to give you more projection in various directions. Discuss the placement with your physician at Plastic Surgery Center of the South.
Cheek implant surgery may take 45 minutes or more and can be combined with another procedure. The incision is usually made either inside your upper lip or through your lower eyelid, unless you are having other facial surgeries. Stitches used to close the incision inside your mouth normally dissolve within about 10 days. You may have some restriction in the ability to move your mouth and lips directly following surgery but this will diminish quickly.

Other Possibilities for Facial Augmentation
There are also injectable fillers such as Sculptra® and Restylane SubQ to augment the cheeks or chin. This can be done in the office under local anesthesia. These materials are not permanent, but may last for a year or two. You may also consider fat grafting, also called fat transfer, here at our Atlanta-area practice. During a fat grafting procedure, your surgeon gathers unwanted fat from one part of your body (often the abdomen or thighs), purifies it, and carefully adds it to your face. This results in a natural-looking softness that's very well-tolerated.
Your surgery can be done in our state-certified operating rooms located in Marietta, Georgia. The procedure is outpatient. After a brief recovery period, you'll be able to return home following your plastic surgery. Swelling is sometimes significant following surgery, usually peaking 24 to 48 hours afterwards. Although most significant swelling will subside over a period of several days, prolonged mild swelling may be present for several weeks. With any type of facial surgery, you may feel and look better in a short period of time, however your activities may be restricted for several weeks to avoid jarring or bumping the face.
Your new look may be hard to evaluate accurately for the first few weeks. Give yourself plenty of time to get used to your new look. Don't be surprised that friends won't recognize that you had surgery; they will just know that you look better.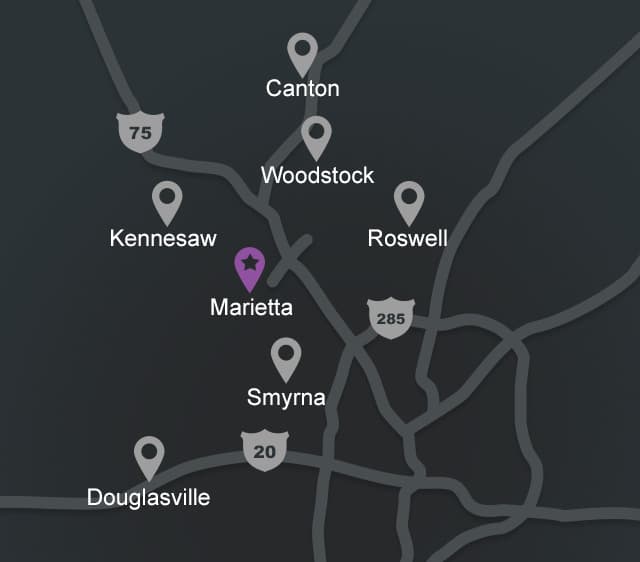 How to Visit Us in Marietta
Because of our top-notch patient care and beautiful results, Plastic Surgery Center of the South has built a strong reputation in the region. If you are interested in visiting our Marietta practice from a nearby community, choose your area below to get easy-to-follow driving directions.
Roswell
Canton
Smyrna
Douglasville
Kennesaw
Woodstock
Back to Top