Plastic Surgery Center of the South
120 Vann Street Northeast #150
Marietta, GA 30060
Phone: (770) 421-1242
Monday-Friday: 9 a.m.–5 p.m.

Breast Reduction
The women who visit us for breast reduction from Marietta, Smyrna, Roswell, Sandy Springs, and throughout metro Atlanta seek relief from the painful physical symptoms associated with having very large, pendulous breasts. Many endure back and neck pain due to the weight of their breasts, rashes or skin irritations, and grooves left in their shoulders from bra straps. Breast reduction is one of the most transformative breast enhancement procedures our board-certified plastic surgeons perform.

Breast Reduction

Before & After Photos
WARNING:
This feature contains nudity. Please click OK to confirm you are at least 18 years of age and are not offended by such material.
Do you feel self-conscious about the size of your breasts? Plastic Surgery Center of the South can help answer all of your questions when you call (770) 421-1242 or request a consultation online.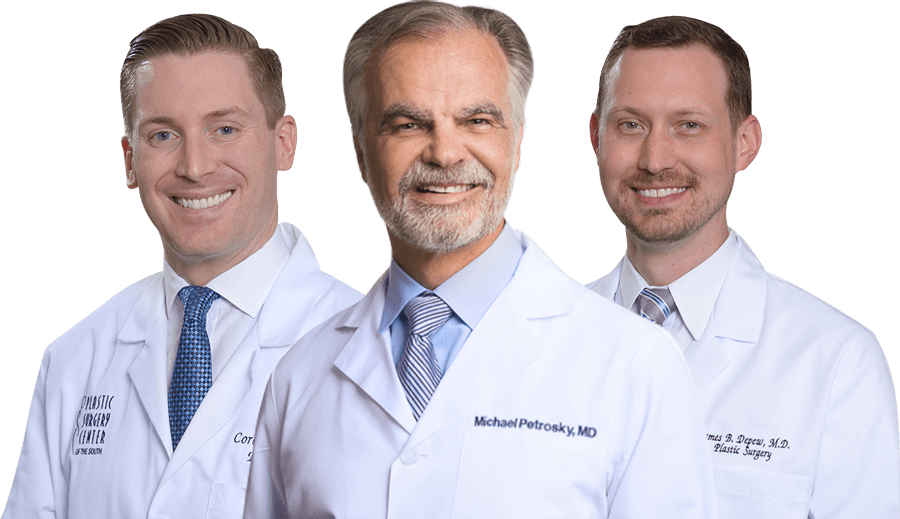 Meet Our Surgeons
Committed to the core values of ethics, integrity, honesty and education, our board-certified plastic surgeons draw patients from Atlanta and across the U.S.
Credentials You Can Trust

Request Your Consultation
An Award–Winning Team
Plastic Surgery Center of the South won Family Life magazine's "Best Of" contest for Canton for 2016, 2018, and 2019, and for Woodstock in 2017. Experience our difference for yourself.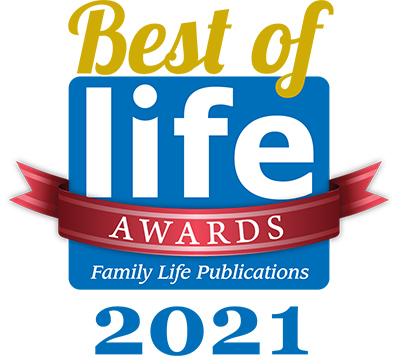 Candidates for Breast Reduction
Large breasts can be both an emotional and physical problem.
Breast reduction is a breast enhancement procedure to remove fat, glandular tissue and skin from the breasts, reshaping them into smaller, lighter, firmer breasts. It can also reduce the size of the areola (the darker skin around the nipple). Many women seek breast reductions to relieve physical discomfort rather than for simply cosmetic improvement. Large sagging breasts can restrict your activities as well as self-esteem. In our young teenage patients, large breasts can be a problem, not only physically, but emotionally. In most cases, surgery will not be performed until a woman's breasts are fully developed. The best candidate for breast reduction is a mature, well-adjusted individual, who fully understands the procedure and has realistic expectations. It is not recommended for women who still want to breastfeed since the surgery may remove many of the milk ducts leading to the nipples. It is important to discuss your expectations and have a thorough consultation with your physician.
About the Procedure
This outpatient plastic surgery procedure can take 2 to 4 hours depending on your individual case. It can be performed in our state-of-the-art certified operating room located in Marietta, Georgia, or another outpatient surgery center. Techniques vary. One of the most common procedures involves an anchor-shaped incision that circles the areola, extends downward, and follows the natural curve of the crease beneath the breast. Your surgeon will remove the excess tissue, fat and skin and will move the nipple and areola into their new position. He will then bring the skin from both sides of the breast down and around the areola, shaping and contouring your new breast. Cosmetic contouring may be used to remove excess fat from the armpit and lateral chest area to give you a more pleasing aesthetic appearance. In extremely large breasts, it is sometimes necessary to completely detach the nipple and areola and graft into a higher position. A short scar technique can also be used to eliminate the horizontal part of the scar. When fat only needs to be removed, liposuction alone can be used to reduce breast size.
Some women choose to combine their breast reduction with a breast lift at our practice in metro Atlanta in order to achieve a better breast position in addition to size. Your surgeon can help you decide if this option is right for you.
Recovering from Breast Reduction
Recovery will take approximately 10 to 14 days before you are ready to return to work. After surgery you will be placed in an elastic bandage or surgical bra over gauze dressings. A small tube may be placed to drain off excess blood and fluids for the first couple of days. You will feel some discomfort for the first few days. This will be easily controlled by pain medication prescribed by your physician. You should avoid lifting or pushing anything heavy for about three or four weeks, as directed by your physician. You can return to your social activities in about 2 weeks; however, your stamina will be much less for several weeks and you should limit your exercise. Your physician will make every effort to make your scars as inconspicuous as possible, but remember breast reduction scars are permanent and will take several months before fading.
Your New Look
Breast reduction typically results in the quickest body-image change of all breast enhancement procedures. By relieving the physical discomfort you have experienced, your body will feel better with smaller, more proportional breasts, and it's likely your clothes will fit better and be more comfortable. It might take several months before your new breasts settle into their new shape. Even then, their shape may fluctuate in response to weight changes, hormonal shifts or pregnancy. The results are typically very pleasing.
To schedule a detailed consultation with one of our surgeons call (770) 421-1242. Or, feel free to request a consultation online right now. Our physicians will be happy to answer any of your questions regarding breast reduction surgery. We welcome breast reduction patients from all over Georgia as well as other states and countries.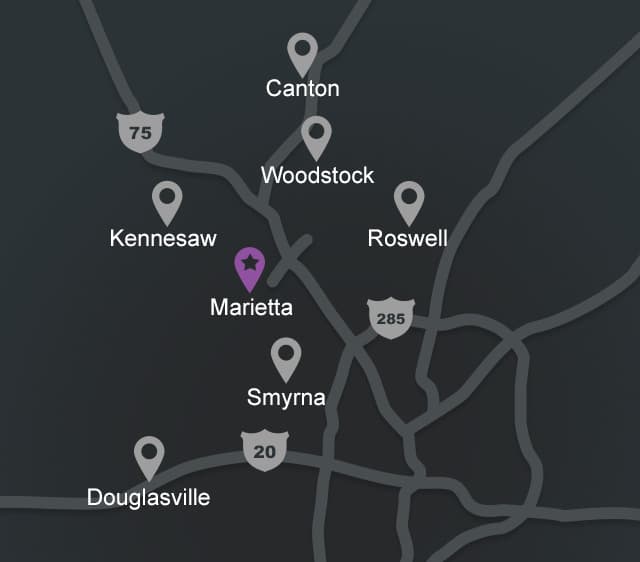 How to Visit Us in Marietta
Because of our top-notch patient care and beautiful results, Plastic Surgery Center of the South has built a strong reputation in the region. If you are interested in visiting our Marietta practice from a nearby community, choose your area below to get easy-to-follow driving directions.
Roswell
Canton
Smyrna
Douglasville
Kennesaw
Woodstock
Back to Top