Plastic Surgery Center of the South
120 Vann Street Northeast #150
Marietta, GA 30060
Phone: (770) 421-1242
Monday-Friday: 9 a.m.–5 p.m.

Breast Reconstruction
At Plastic Surgery Center of the South, our board-certified plastic surgeons are highly skilled and experienced in performing breast reconstruction. Women from Marietta, Smyrna, Roswell, Sandy Springs, and throughout metro Atlanta, Georgia, choose this procedure to restore one or both breasts that were removed due to cancer or other disease. Whatever your age or marital status, you can't predict how you will react to the loss of a breast. New medical techniques and devices have made it possible to create a reconstructed breast similar in form and appearance to your natural breast. Your physician will help you throughout this very emotional time and help answer all your questions about breast reconstruction. Call our practice today at (770) 421-1242 and we will start the healing process together.
Breast Reconstruction

Before & After Photos
WARNING:
This feature contains nudity. Please click OK to confirm you are at least 18 years of age and are not offended by such material.
The Process of Breast Reconstruction
Breast reconstruction may begin at the time of your mastectomy or it can be performed months or years after the mastectomy. If you choose immediate breast reconstruction following breast removal (mastectomy), you wake up with a breast mound already in place, sparing you the emotional experience of seeing no breast at all. However, post-mastectomy breast reconstruction is not a simple procedure and should be thoroughly discussed with your doctor and together explore what the best option is for you. More information about implants, which may be used as part of a breast reconstruction procedure, can be found on our page about breast augmentation.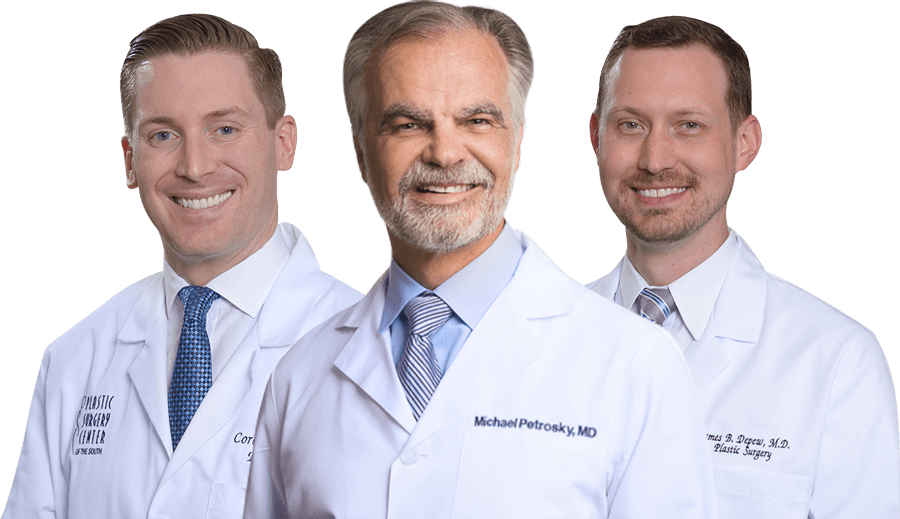 Meet Our Surgeons
Committed to the core values of ethics, integrity, honesty and education, our board-certified plastic surgeons draw patients from Atlanta and across the U.S.
Credentials You Can Trust

Request Your Consultation
An Award–Winning Team
Plastic Surgery Center of the South won Family Life magazine's "Best Of" contest for Canton for 2016, 2018, and 2019, and for Woodstock in 2017. Experience our difference for yourself.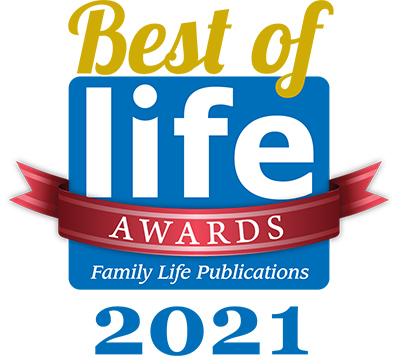 Different Techniques for Breast Reconstruction
Skin Expansion
Breast reconstruction helps with the emotion of losing a breast.
Skin expansion is a very common technique that combines skin expansion and subsequent insertion of a breast implant. By placing a balloon expander beneath your skin and chest muscle your physician will periodically inject a salt-water solution to gradually fill the expander. After the skin over the breast area has been stretched enough, the expander may be replaced with a breast implant. Some women may not require tissue expansion before the use of an implant.
Flap Reconstruction
Flap reconstruction, an alternative to implant reconstruction, involves creating a skin flap using tissue taken from other parts of the body such as the back, abdomen or buttocks. The flap, consisting of skin, fat and muscle are tunneled beneath the skin to the chest, creating a pocket for an implant, or in some cases, creating the breast mound itself, without the need of an implant. This type of surgery is more complex than skin expansion. Scars will be left at both the tissue donor site as well as the reconstructed breast and recovery will take a little longer. However, when breast tissue is reconstructed entirely out of your own tissue, the results can be more natural.

About the Surgery
Surgery will be done in the hospital. Depending on the extent of your surgery, you will be in the hospital for two to five days. Most breast reconstruction involves a series or stages of procedures. Usually, the initial reconstruction operation is the most complex. When you are released, you will feel tired and sore for a couple weeks after your surgery. Most of your discomfort will be controlled by medication prescribed by your doctor.
Recovering from Breast Reconstruction
Recovery can vary. It may take up to six weeks to recover from a combined mastectomy and reconstruction using a flap. If implants are used without a flap, your recovery time will be less. Reconstruction cannot restore normal sensation to your breast, but in time some feeling may return. Most scars will fade substantially over time. Your physician will advise you when you can begin your stretching exercises and normal activities, but as a general rule, you will want to refrain from any overhead lifting, strenuous sports, and sexual activity for about three to six weeks after reconstruction.
Our goal is for your new look to be one of improved self-esteem, femininity and self-confidence. Chances are that your reconstructed breast will not match your other breast exactly. It may feel firmer and look rounder or flatter than your natural breast. But these differences will likely be apparent only to you. For most patients, breast reconstruction dramatically improves their appearance and quality of life.
Plastic Surgery Center of the South will work closely with your breast surgeon to develop a strategy that will give you the best possible results. Our office is conveniently located in Marietta, Georgia, outside of the Atlanta region. We treat patients from all over the country. Call us today at  (770) 421-1242 to schedule your consultation. We are dedicated in providing you the care and answers you deserve at this difficult time of your life.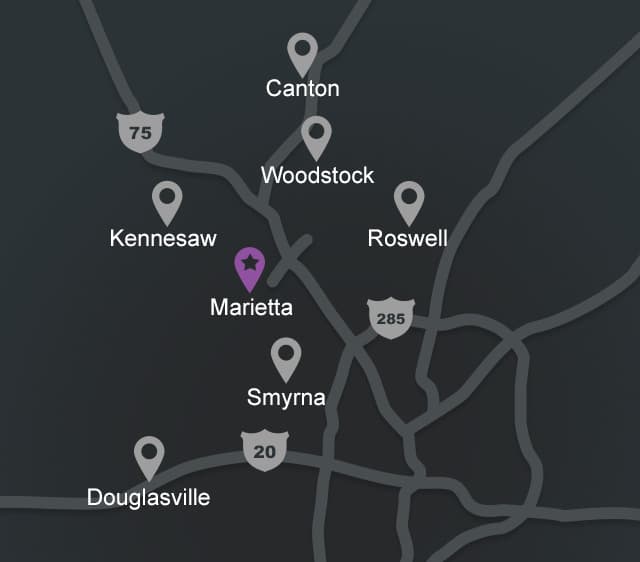 How to Visit Us in Marietta
Because of our top-notch patient care and beautiful results, Plastic Surgery Center of the South has built a strong reputation in the region. If you are interested in visiting our Marietta practice from a nearby community, choose your area below to get easy-to-follow driving directions.
Roswell
Canton
Smyrna
Douglasville
Kennesaw
Woodstock
Back to Top