Plastic Surgery Center of the South
120 Vann Street Northeast #150
Marietta, GA 30060
Phone: (770) 421-1242
Monday-Friday: 9 a.m.–5 p.m.

CoolSculpting®
Freeze away your fat without damaging your skin. Sound interesting? Women and men looking for nonsurgical fat reduction are discovering the benefits of CoolSculpting® in Marietta, near Atlanta, Georgia, at Plastic Surgery Center of the South. This innovative procedure offers a completely noninvasive way to lose those small pockets of fat around the body. Developed by Harvard scientists, CoolSculpting is FDA-cleared, patented, clinically proven, and available for women and men who visit from Smyrna, Roswell, and Sandy Springs, GA, and other nearby areas.
If you're interested in learning more about alternatives to liposuction, or you want to know more about any other procedure, request a consultation online or call our offices at (770) 421-1242. Our board-certified plastic surgeons are committed to personalizing each procedure to fit your cosmetic goals.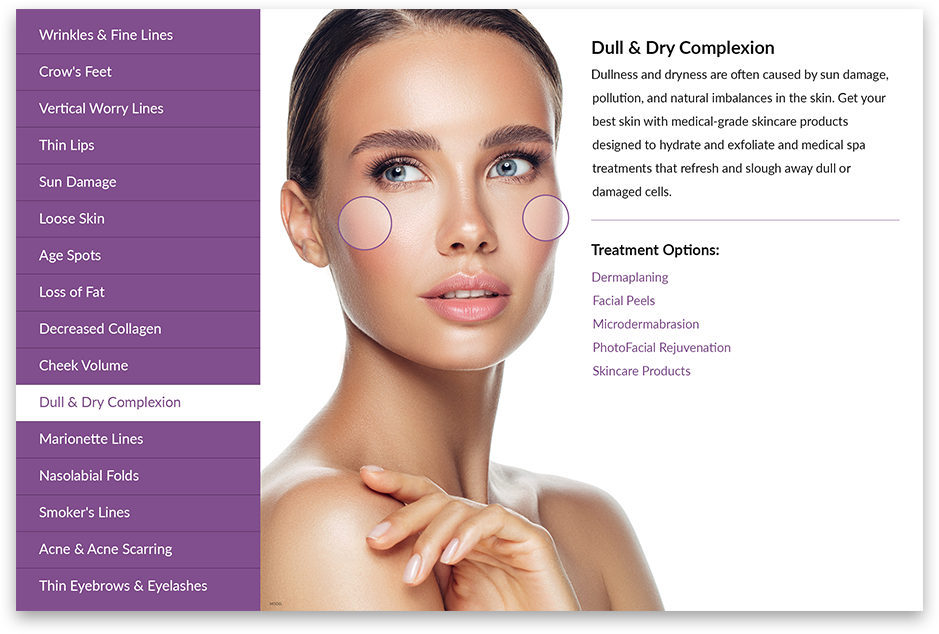 Not Sure
What You Need?
Use our interactive treatment planner to learn about the best medical spa treatments for any cosmetic concern you have. Explore our easy-to-use guide to find out which procedures, products, and services will help you bring your aesthetic goals to life.
Plan Your Treatment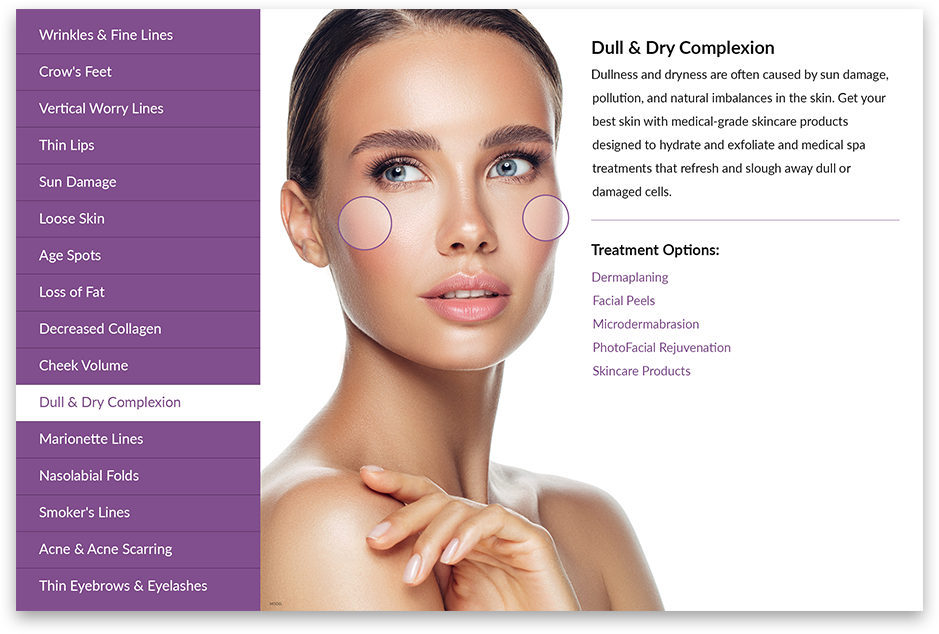 About the Procedure
CoolSculpting is a unique body contouring procedure that utilizes patented Cryolipolysis™ to freeze and destroy fat cells in designated areas of the body, specifically the abdomen, back, waist and flanks. Since fat freezes at a higher temperature than surrounding tissues, no surrounding tissue or skin is damaged during the procedure, so you can return immediately to your daily activities.

CoolSculpting requires no downtime, and people often check their email or talk on the phone during treatment
To begin with, the area to be treated is covered with a gel pad for comfort. The hand-held CoolSculpting handpiece gently draws the skin and underlying fat between the two cooling panels. You will feel a pulling sensation and the area will become cold, as if you were applying an ice pack. These feelings will dissipate as the area becomes numb.
CoolSculpting is not intended as a weight loss method, but as a means of reducing small areas of fat in the midsection. It is an excellent choice for people for whom liposuction is not feasible or desirable. This procedure may also be combined with other body enhancing procedures, such as breast enlargement.
Recovery After CoolSculpting
Two questions many people ask when considering any cosmetic procedure are "When can I get back to work?" and "Does the procedure hurt?" Luckily, CoolSculpting is a comfortable and quick treatment, and people can return to their daily activities immediately after the procedure. In contrast to plastic surgery procedures such as liposuction, no downtime is required after treatment.
Some people will experience redness, tingling, or mild bruising following the procedure. These side effects are typically very short lived. The body will naturally process the fat cells targeted during the procedure, and you will begin to notice a more contoured body over the weeks that follow treatment. Most people see improvement within 2 to 4 months following treatment, although results vary between patients.
To schedule a detailed consultation with one of the surgeons at Plastic Surgery Center of the South, please call (770) 421-1242 or request a consultation online. Our physicians will be happy to answer any of your questions regarding CoolSculpting. Conveniently located in Marietta, we welcome patients from all over Georgia as well as other states and countries.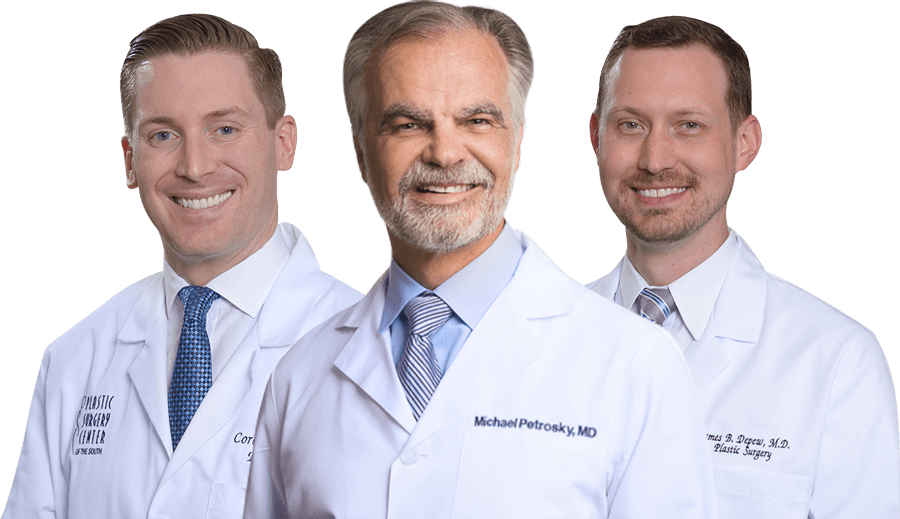 Meet Our Surgeons
Committed to the core values of ethics, integrity, honesty and education, our board-certified plastic surgeons draw patients from Atlanta and across the U.S.
Credentials You Can Trust

Request Your Consultation
An Award–Winning Team
Plastic Surgery Center of the South won Family Life magazine's "Best Of" contest for Canton for 2016, 2018, and 2019, and for Woodstock in 2017. Experience our difference for yourself.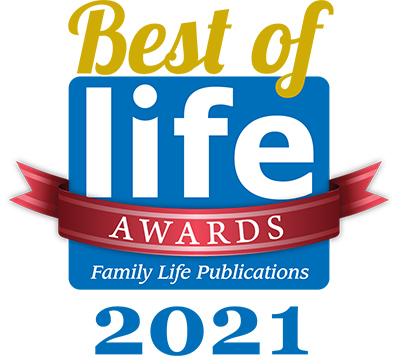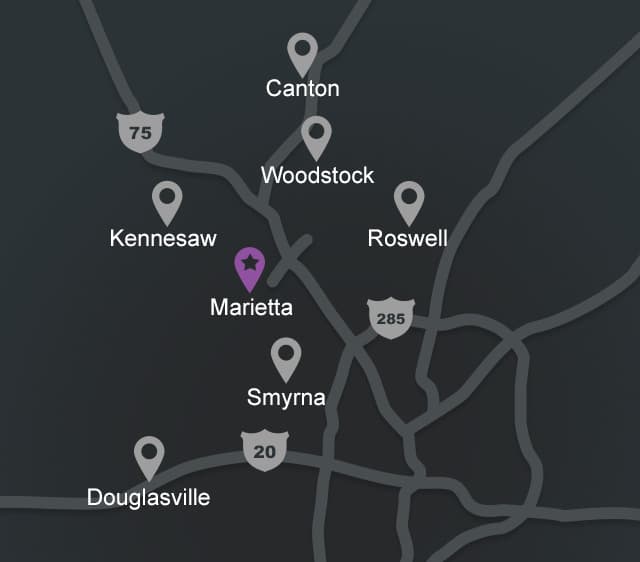 How to Visit Us in Marietta
Because of our top-notch patient care and beautiful results, Plastic Surgery Center of the South has built a strong reputation in the region. If you are interested in visiting our Marietta practice from a nearby community, choose your area below to get easy-to-follow driving directions.
Roswell
Canton
Smyrna
Douglasville
Kennesaw
Woodstock
Back to Top