Plastic Surgery Center of the South
120 Vann Street Northeast #150
Marietta, GA 30060
Phone: (770) 421-1242
Monday-Friday: 9 a.m.–5 p.m.

Laser Skin Rejuvenation
Women and men seeking laser skin rejuvenation treatments in the Atlanta area rely on Plastic Surgery Center of the South in Marietta, Georgia, where nonsurgical treatment using versatile laser technology improves skin texture and treats discoloration.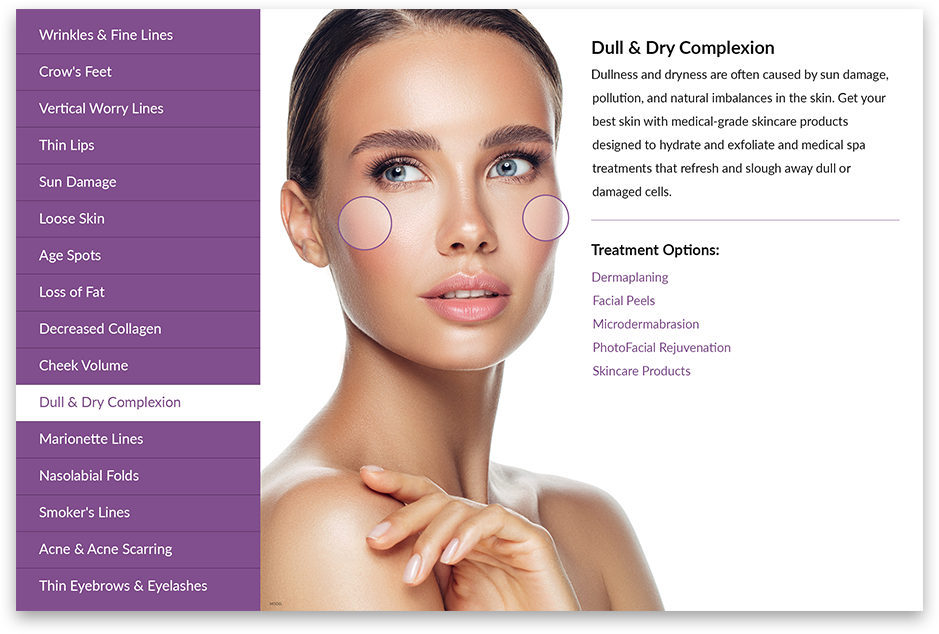 Not Sure
What You Need?
Use our interactive treatment planner to learn about the best medical spa treatments for any cosmetic concern you have. Explore our easy-to-use guide to find out which procedures, products, and services will help you bring your aesthetic goals to life.
Plan Your Treatment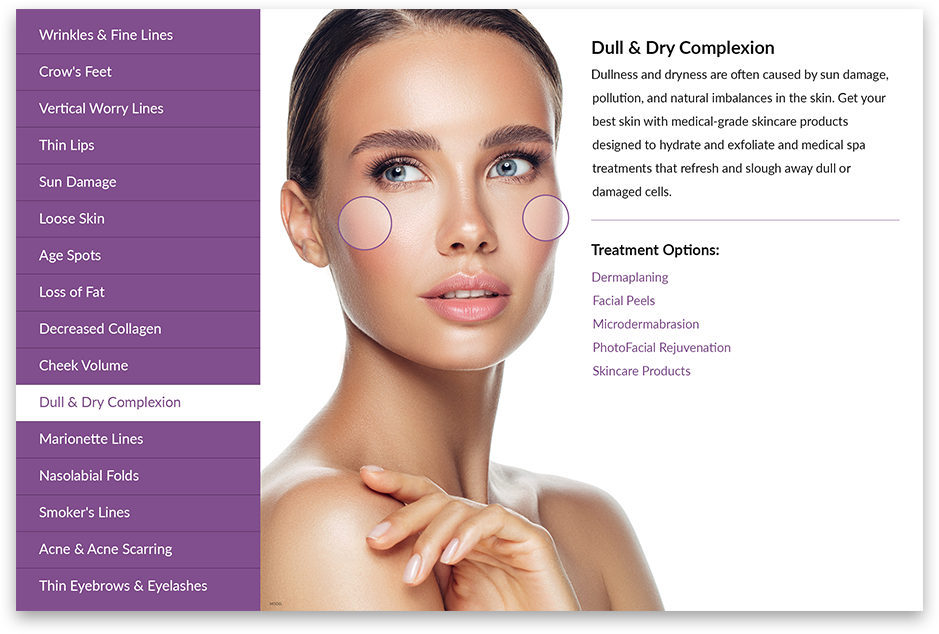 How Do Laser Skin Rejuvenation Treatments Work?
Our practice uses the GentleMax Pro® laser, a versatile platform that offers 2 fast and powerful laser wavelengths for skin tightening and skin rejuvenation. Patients who are concerned about skin conditions such as vascular and pigmented lesions, sun damage, rosacea, and brown spots on the face and hands can all benefit from GentleMax Pro treatments.
Our esthetician customizes each treatment, adjusting the laser's settings for the patient's skin type and texture and the depth of penetration needed to produce the desired results. The heat generated by the laser energy doesn't damage the skin's surface, so treatments require little to no downtime.
We also use the GentleMax Pro platform for laser hair removal at our med spa.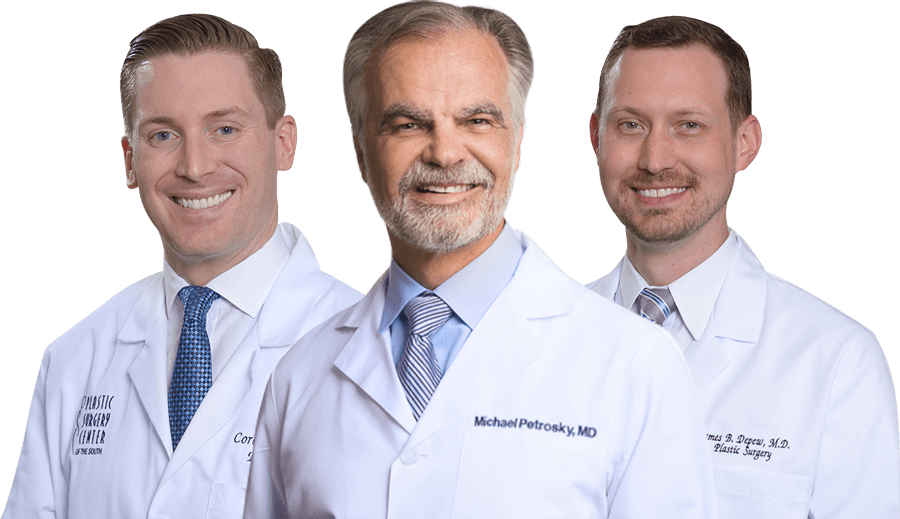 Meet Our Surgeons
Committed to the core values of ethics, integrity, honesty and education, our board-certified plastic surgeons draw patients from Atlanta and across the U.S.
Credentials You Can Trust

Request Your Consultation
An Award–Winning Team
Plastic Surgery Center of the South won Family Life magazine's "Best Of" contest for Canton for 2016, 2018, and 2019, and for Woodstock in 2017. Experience our difference for yourself.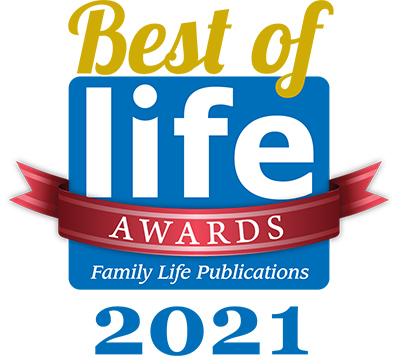 What Are the Benefits of Laser Skin Rejuvenation?
Patients concerned about everything from lax skin and wrinkles to age spots, sun damage, freckles, and other signs of excess pigmentation see excellent results after GentleMax Pro laser treatments. Other conditions effectively treated with this laser include redness caused by broken capillaries, rosacea, and a generally flushed appearance.
The dual-wavelength GentleMax Pro helps smooth wrinkles by stimulating and increasing collagen production below the skin's surface, resulting in an overall improvement in skin texture, tone, and pore size. Photorejuvenation can also remove unwanted brown spots and freckles caused by sun damage, age, and hormones, as well as make small facial blood vessels disappear from the skin's surface.
What Happens During Laser Skin Rejuvenation?
During your consultation, the provider discusses your specific concerns and thoroughly examines the area the treatment will target. We'll establish that you're an appropriate candidate for a GentleMax Pro treatment or discuss other facial rejuvenation options, such as laser skin resurfacing or a PhotoFacial. At the outset of the procedure, the provider cleanses the skin and has you wear protective eyewear.
A small hand-held device delivers pulses of laser light to the skin. Prior to each laser pulse, we spray a cooling solution onto your skin, minimizing the sensation of heat and keeping you comfortable. Most patients tolerate the procedure with minimal discomfort. Some say the pulses feel similar to a rubber band snapping against the skin. Your skin may appear red and a bit swollen for a few hours following the procedure, but most patients can return to work or their other regular activities. Ice packs, cool washcloths, and over-the-counter pain relievers can ease any lingering discomfort.
When Do You See Results?
We recommend a series of at least 3 treatment sessions scheduled 4 to 6 weeks apart to produce the outcome you desire. You'll begin seeing initial results after the first session and continue to see improvements after additional procedures. We can create a specific treatment plan during your consultation.
Our board-certified plastic surgeons in Marietta, GA, will help determine which treatment plan is best for your specific concerns. Request a consultation using the online form or call us at (770) 421-1242 to schedule an appointment.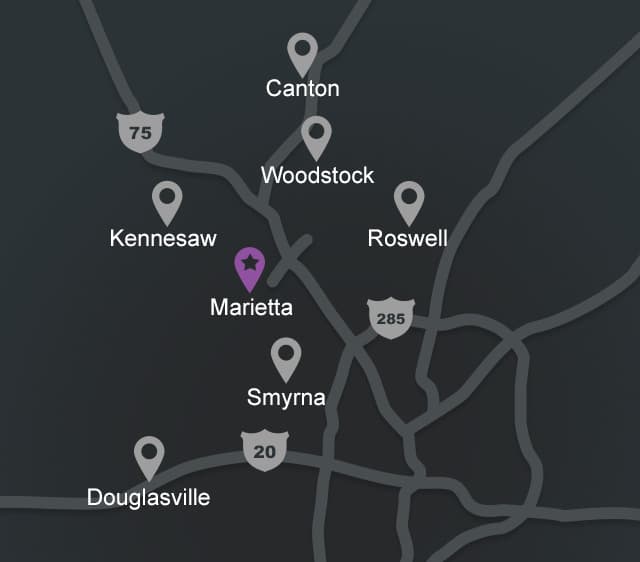 How to Visit Us in Marietta
Because of our top-notch patient care and beautiful results, Plastic Surgery Center of the South has built a strong reputation in the region. If you are interested in visiting our Marietta practice from a nearby community, choose your area below to get easy-to-follow driving directions.
Roswell
Canton
Smyrna
Douglasville
Kennesaw
Woodstock
Back to Top