Plastic Surgery Center of the South
120 Vann Street Northeast #150
Marietta, GA 30060
Phone: (770) 421-1242
Monday-Friday: 9 a.m.–5 p.m.

Our Staff
A big part of what makes Plastic Surgery Center of the South so special is our professional staff. Our staff members are regularly complimented by the people from throughout metro Atlanta who visit us for plastic surgery in Marietta, GA. Each member of our team is known for being friendly, courteous, and helpful. They are dedicated to providing you with exceptional service that surpasses your expectations and satisfies your goals.
To learn more about our staff, surgeons, or practice, call (770) 421-1242. You can also request a consultation online to meet with one of our board-certified plastic surgeons in person.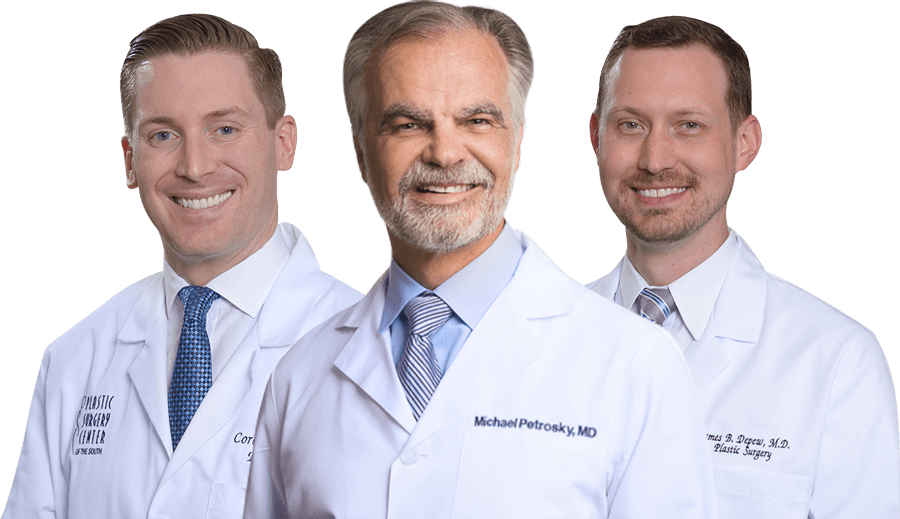 Meet Our Surgeons
Committed to the core values of ethics, integrity, honesty and education, our board-certified plastic surgeons draw patients from Atlanta and across the U.S.
Credentials You Can Trust

Request Your Consultation
Lori Kohler – Office Manager
Lori has been the manager of Plastic Surgery Center of the South since its conception in 1997. As practice manager, she is responsible for overall operations of the office, supervising our staff, and managing the day-to-day responsibilities. Lori's commitment is to patient satisfaction and her primary objective is to maintain a smooth running operation, ensuring your visit to our practice is stress-free and exceeds expectations. Being in the healthcare industry for over 25 years, Lori found that Plastic Surgery Center of the South is different from most practices. We are like a family: our devotion, compassion, and unity makes it an ideal working environment. Lori's philosophy is to treat patients with kindness and respect just as you would a family member.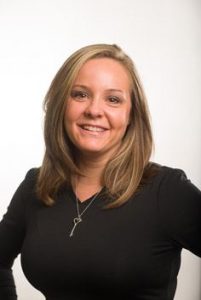 Meghan Rauch – Surgical Coordinator
Meghan has worked with the practice since 2008. She has worked extensively in all aspects of the medical field beginning as front office coordinator before being promoted to surgery coordinator. She loves talking with patients, understanding their needs and helping them along the process of completing their surgical procedure. From coordinating and scheduling procedures to relieving patient concerns, she has the knowledge and expertise to make your experience and decision-making more comfortable. Meghan can offer an abundance of plastic surgery information regarding office and surgical procedures, pricing options, general questions, and surgical availability. With Meghan's bubbly, outgoing, and honest charisma, she has an excellent working relationship with her patients.
Tina Cochran – Insurance Specialist
Tina has been with Plastic Surgery Center of the South for a combined total of 17 years, formerly as a patient treatment coordinator and now as the insurance coordinator. With many years of experience in all aspects of health insurance and medical billing for plastic and reconstructive surgery, she is a valuable source of information. Tina's dedication to the patient and ensuring they understand the complex world of insurance is an asset for our practice. With her soothing, caring nature, she makes it easy for patients to discuss any concerns they might have and helps alleviate any issues when dealing with insurance companies.
Judy Mercure – Front Office Coordinator
Judy has been with Plastic Surgery Center of the South for a combined total of 8 years, formerly as patient treatment coordinator and now is the front office coordinator. She is extremely customer-service oriented and attributes this quality to her many years of owning and operating her own business. Her personable and enthusiastic attitude has a dynamic ability to make everyone feel at ease. From the moment the patient enters the office, they are greeted with Judy's friendly smile and sparkling personality. She treats each patient like family, whether it is their first visit to our practice or their monthly skincare treatment.
Sandra Garrett – Licensed Practice Nurse
Sandra's extensive medical background comes from years of experience. She has worked in the plastic and reconstructive medical field since 2000 when she earned her LPN degree. She joined our practice in 2006 and has become a vital part of our staff. With Sandra's vast knowledge and understanding of all plastic surgery procedures and treatments, she is able to relate to patients considering any surgical procedures. She creates an atmosphere where patients feel comfortable to ask questions and share any concerns. Her compassion and gentle touch with patient care and assisting the physicians are just a few of her many attributes.
Wendy Allen – Bilingual Certified Medical Assistant
Wendy is an accomplished bilingual professional with 8 years of extensive back office medical assistance experience. She joins our practice with exceptional know-how of medical procedures. Wendy is currently studying to receive her Bachelor of Science in Nursing at Albany State University. She is fluent in Spanish and translates for our patients, making it an easy transition for our Hispanic population. She enjoys interacting with patients and assisting the physicians, developing a caring understanding for patient needs. Wendy's goal is to ensure a pleasant experience for all our patients.
LaTesha Sylva – Esthetician
LaTesha has over 10 years of experience in this industry and is the newest member to join our team. As a medical esthetician, she specializes in body contouring procedures such as CoolSculpting® procedure and lasers treatments. She also performs a variety of other nonsurgical treatments including laser hair removal, vein therapy, skin tightening, microdermabrasion, microneedling, and chemical peels. She uses her extensive knowledge and expertise to create personalized at-home skin care programs designed to enhance the patient's natural beauty. LaTesha's zeal for her clients and her devotion to providing the best skin care makes her an ideal fit for the Plastic Surgery Center of the South.
Lynda McFarland, RN – Operating Room Nurse Manager
Lynda is truly a devoted RN with over 35 years of experience. She is experienced in all aspects of nursing care, including Labor and Delivery, Emergency Room, ICU, CCU and OR. Lynda has strong management and organizational skills, which led to her being an OR Manager for the past 15 years. She has managed Medicare State Inspections and AAAHC with no deficiencies. She is certified in Radiology, Biohazardous Waste, and Infection Control. Her meticulous eye for detail and organizational skills are key elements in both our State and AAAASF accreditation. Lynda's vast knowledge and experience give our patients a better understanding of their surgical experience and what they can anticipate.
Christi Bowen-Spink, RN
Christi received her Bachelor of Science in Nursing from Georgia Baptist College of Nursing in 2001. She has over 14 years of surgical experience and has been with Plastic Surgery Center of the South for the last 16 years working in our operating room. From the minute you enter our operating suite until you are discharged, Christi's warm, outgoing personality makes you completely at ease. Christi's vast knowledge of plastic surgery procedures is reflected in her care of patients. Christi has also traveled to third-world countries to help correct deformities (mainly cleft lip and cleft palate deformities) for children in underserved areas of the world. Her genuine, enthusiastic, caring attitude is apparent as soon as you meet her.
Cathy Quimby, RN, BA
Cathy has extensive nursing and operating room experience honed over the course of 30 years as a nurse. She went to nursing school in Kansas City, Missouri and later earned her BA in Healthcare Administration. In 1989 she joined the Navy to see the world as a Navy Nurse with assignments to Naval Hospitals in Charleston, SC and then off to Iceland where she continued to work in the operating room. Cathy continued her work as a civilian nurse in a variety of medical environments over the years. She joined our team in 2013 and is making a difference in the quality of care patients receive during surgery and is a friendly face when they wake up from anesthesia.
Sabrina Turney – CST
Sabrina graduated from Chattahoochee Technical College where a comprehensive education helped her develop the technical, professional, and emotional skills needed to perform in our operating room. Sabrina began working with Plastic Surgery Center of the South in 2013 where her professionalism and passion for plastic surgery made her a perfect fit for our practice. The perioperative duties she fulfills daily promote safety and positive patient care for every surgery. Sabrina's dedication and hands-on skills are a crucial part of the surgical team where all members work closely together with our patients on all aspects of their care. After working with our physicians for 6 years, she knows and can anticipate all their needs.
Mauri Mateychak – CRNA
Mauri has been a Board Certified CRNA for over 23 years; having worked with our doctors in the outpatient setting for over 10 of those years. In 2007 she came to work with us exclusively where she has implemented improvements that provide for expanded options to our surgeons. From the initial screening to the recovery room, her patient's safety, comfort and care are priority. Mauri's extensive clinical background contributes to her ability to tailor the anesthetic experience to meet each patient's needs. She counts it a privilege to be part of the positive transformation process. Mauri trained at Erlanger School of Nurse Anesthesia, became Board Certified in 1990 and has rigorously maintained her credentials through clinical practice and continuing education.
Sunny Campbell – Office Liaison
Sunny just recently joined us at Plastic Surgery Center of the South. She brings a unique dynamic to our practice, filling many different roles including front office, back office, and insurance verification. Sunny came to us from a private medical practice, and prior to that worked at the Wellstar Kennestone Outpatient Surgery Center, where she served as an ambassador between the hospital, physicians and patients. She graduated from Georgia State University with a BA degree, but returned to school to get certified in billing/coding, medical transcription, and phlebotomy. Sunny's name fits her disposition perfectly, and makes our patients feel comfortable and welcomed at each visit.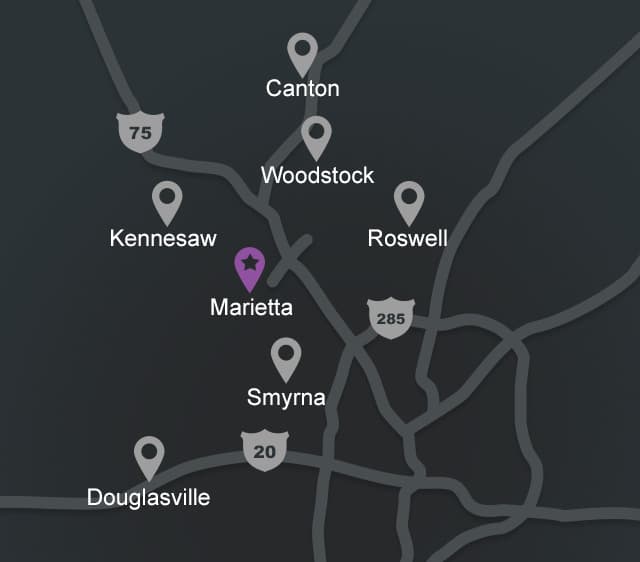 How to Visit Us in Marietta
Because of our top-notch patient care and beautiful results, Plastic Surgery Center of the South has built a strong reputation in the region. If you are interested in visiting our Marietta practice from a nearby community, choose your area below to get easy-to-follow driving directions.
Roswell
Canton
Smyrna
Douglasville
Kennesaw
Woodstock
Back to Top